As Malaysians, we are all huge fans of badminton. During the highly anticipated Olympics event, we were all rooting for the Malaysian team. Malaysia managed to bag 2 medals in Badminton and Track Cycling, respectively. If you enjoy a good badminton match, then this is for you. The official Sudirman Cup 2021 line-up between Malaysia and England has just been released. Keep reading to check it out.
Official MAS VS ENG Sudirman Cup 2021 line-up
The 2021 Sudirman Cup is a biennial international badminton championship with contestants from mixed national teams of the member associations of the Badminton World Federation (BWF). This year, it is the 17th edition of the Sudirman Cup, and is it is being held in Vantaa, Finland.
Today, the 27th of September, the Malaysian team will be taking on England in the opening Group D match. If you're searching for the official line-up, we have it right here.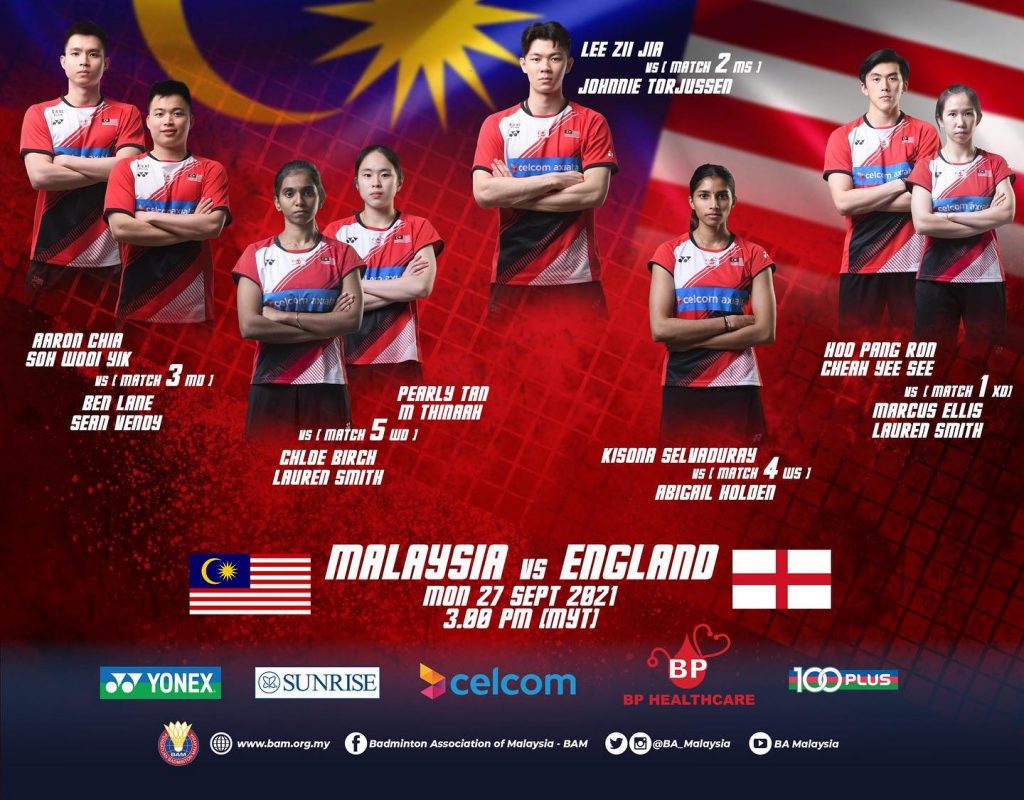 After taking on England today, Malaysia will be taking on Egypt on Sept 28 before wrapping up the group fixtures against the 2019 runners-up Japan on Sept 30. Catch the Sudirman Cup live on Astro Supersport.
Go, Malaysia!
So, will you be watching the Sudirman Cup today? Let's sama sama support Malaysia!
Check out: Penang-born student makes it into the finals of Miss Teen Universe 2021