Newly-appointed Health Minister Dr Zaliha Mustafa has recently courted flak from pundits as well as netizens online, in the wake of launching a free sanitary pad distribution initiative in order to combat period poverty in Malaysia. As reported by news portal Free Malaysia Today on Monday (December 12th, 2022), Zaliha said that the campaign will see its first pilot test at the Ministry of Health headquarters, with the goal of it being expanded to other ministerial offices at a later date.
Health Minister distributes free sanitary pads at MoH HQ to combat period poverty 
And while she may have had good intentions in destigmatising the taboos surrounding the issue and promoting gender mainstreaming in policy-making, many have felt that Dr Zaliha may have missed the mark in terms of the execution of the initiative entirely.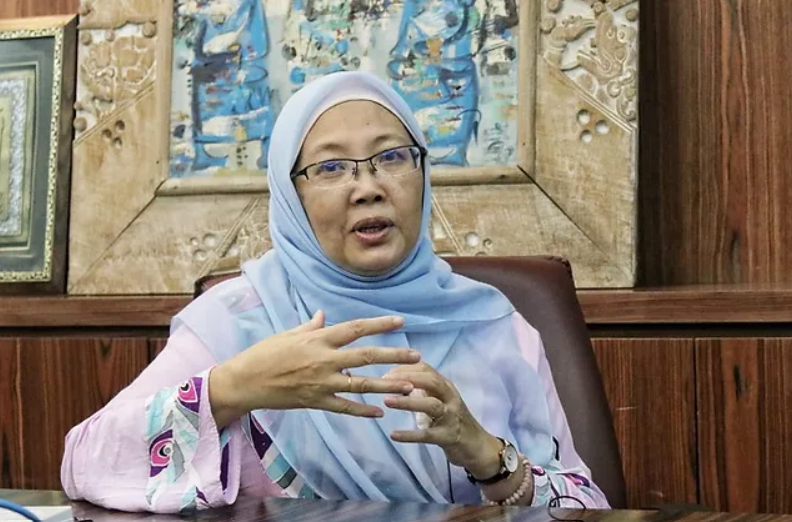 For those not in the know, period poverty refers to the difficulgies faced by teenaged girls and women in accessing basic education on female health and essential feminine hygiene products such as sanitary pads or tampons, owing to poverty.
As such, many are known to find makeshift alternatives instead, such as reusing disposable hygiene products or using rags during their period cycles to get by. Invariably, this potentially raises their risk of suffering from health complications, such as infections.
Missed the mark completely, say netizens
Given that fact, netizens have criticised her decision to begin the project in her own Ministry's headquarters, and pointed out that it should have been targeted towards schools and health clinics in rural areas from the very start, so they could reach those truly in need.
"Sis, oooo sis. 
Everyone at the Ministry of Health has a salary and drives their own car to work. 
The Prime Minister's office? Those are even higher than the M40 category, reaching into the T20. Would they really want to take free stuff that is of lower quality? 
You've already made a misstep this early on."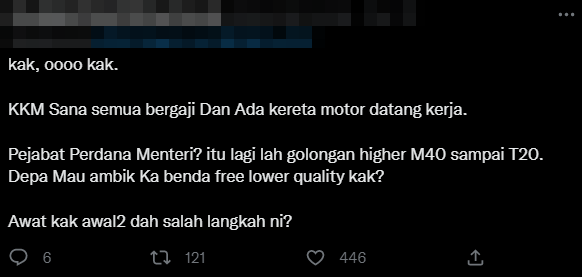 "Assalamualaikum, Dr Zaliha, the issue of 'period poverty' refers to those in the B40 category, or those in poverty. It's probably better to focus on the urban poor for your pilot project. It's better to first conduct an assessment before making any statements."
"Isn't 'period poverty' suffered by those who are from the B40 category and those living in rural areas? Why are we beginning the initiative from T20 toilets? I know it's an initiative, but you must hit the ground running la."

"It's called 'period poverty'. What 'poverty' is there at Ministry of Health headquarters for it to be chosen as 'test ground'?  Wouldn't this be considered as a 'leak'?" 

In response to the criticism, Dr Zaliha has since taken to her Facebook account to clarify the period poverty initiative, as reported by The Star. She explained that the Ministry headquarters were chosen to host the pilot project in order for them to best  observe the operational aspects, while also obtaining immediate feedback from respondents.
If proven successful, she adds that the initiative will be rolled out to other healthcare facilities, and involve members of the public.
Tap here to give us a 'Like' on Facebook and stay up-to-date on the latest news!