At this point, if you've been browsing Twitter (or any other social media platform for that matter), you would no doubt be familiar with the ongoing furor concerning the government's heavily criticised Keluarga Malaysia event. Held since yesterday (9th December 2021), the event will span four days until the very end of this weekend on Sunday (12th December 2021) and was organised by the Shared Prosperity Delivery Unit (Sepadu), which falls under the Prime Minister's Office.
Keluarga Malaysia event saw huge crowds at KLCC
Among some of the biggest draws for the event was the announcement that traffic fines issued by both the Royal Malaysian Police (PDRM) and the Road Transport Office (JPJ) will be granted a 70% to 80% discount for the duration of the event. A job fair was also held as part of the event itinerary, which predictably led to a huge turnout on the very first day of the event itself.
It was like this outside before the event launching ceremony started.

Next tweet will show inside the hall/exhibition area. pic.twitter.com/V1JtmCTnXy

— Hariz Mohd (@HarizMohdWrites) December 9, 2021
As photos circulated across social media, many pointed out that event organisers did not in fact abide by any social distancing measures, allowing for attendees to crowd and congregate in a closed space. Some images even showed people rubbing shoulder-to-shoulder as they attempted to squeeze between booths in the convention hall, raising further concerns of a potential COVID-19 outbreak, especially in the wake of the Omicron variant.
Here at KLCC for an event and thought 'wow, so many people came to see me'. Only to realise this is the queue for the summons discount.

What world we living in that it can't be done ONLINE?!

I can't even joke about 'Hello polis' because they are the police! 🤦🏾‍♂️ pic.twitter.com/ztvKIuQmtg

— Jeff Sandhu (@JeffSandhu) December 9, 2021
Well as it turns out, the event organisers were not held above the law, as CodeBlue reports that the Ministry of Health has since issued a compound over their failure to maintain and abide by COVID-19 SOPs, which requires those hosting events to ensure that social distancing measures were properly enforced at all times.
RM1,000 compound has been issued
"An official government should set the best example and serve as a benchmark for others, including non-government agencies and the public, to follow, not only in its implementation but also in aspects of compliance with health SOPs and regulations that have been set." said Health Minister YB Khairy Jammaludin.
He adds that the organisers had previously assured their continued commitment in ensuring that the entire event will be carried out in accordance to the current SOPs prescribed by the Ministry of Health to ensure the safety of all those in attendance.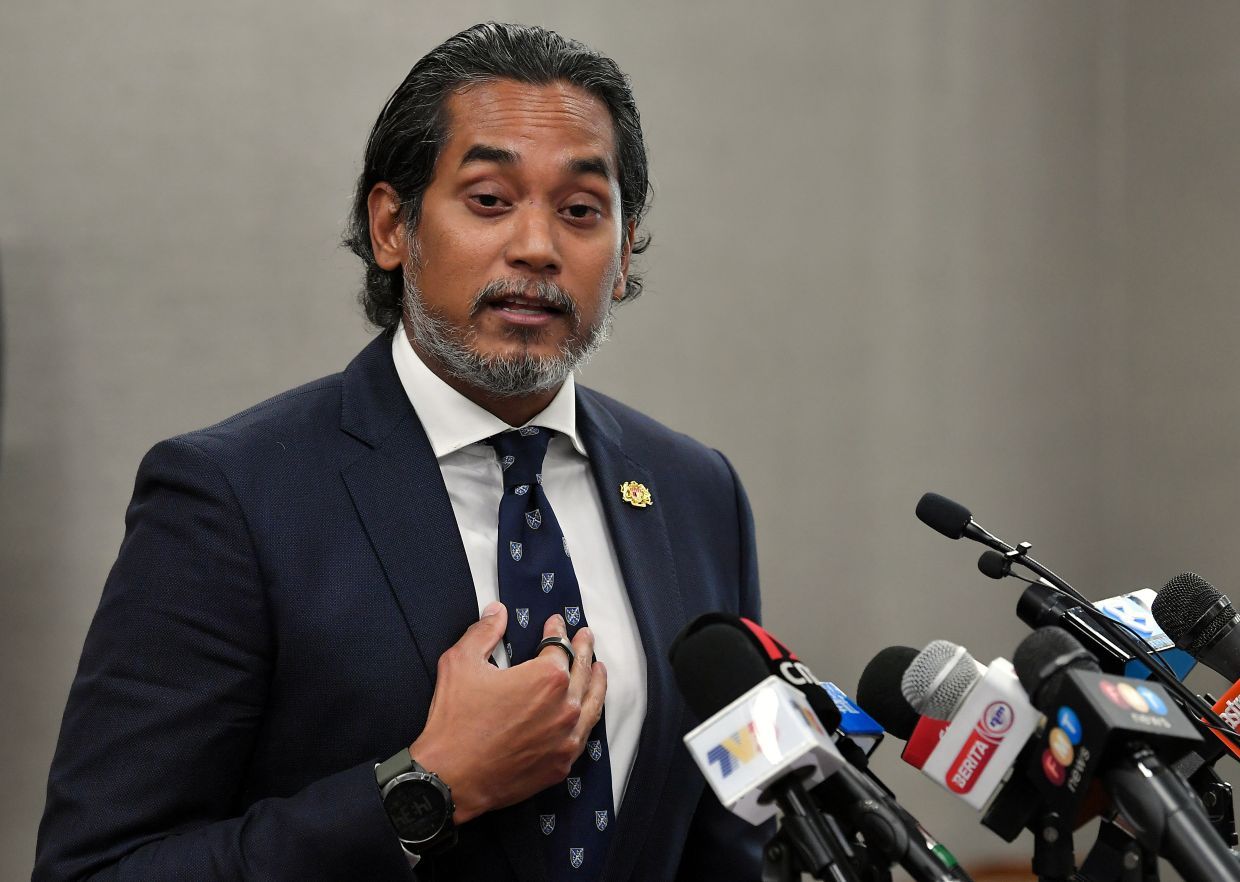 "The crowd congestion, absence of physical distancing, and no crowd control over the number of visitors allowed (at a given time) only heighten the risk of Covid-19 transmission," he mentions.
As a result, event organisers have been slapped with a RM1,000 compound under the Prevention and Control of Infectious Diseases Act (Act 342), which is the maximum amount that can be issued to any institution or individual found violating the Emergency Ordinances after a revocation on 8th December 2021 by the Senate.
The JPJ and PDRM counters, which saw huge lines due to the discounts offered on fines, will be closed effective today. Individuals may still make their payments and redeem their discounts through Regional Police Headquarters and Contingent Police Headquarters, or by making their payments via the official JPJ or PDRM portals.
For more news like this, follow us on Facebook! 
Also read: Huge crowds & lack of social distancing at KLCC over saman discounts spark COVID concerns among M'sians