In the past two years, there is probably one thing that we can all collectively agree that we miss: travelling. The sensation of venturing into new adventures is truly second to none, and after a long and patient wait for lockdowns to ease and restrictions to relax, the world is once again ready to give in to wanderlust once more! And if you're feeling a serious case of FOMO seeing your friends jet off on their next vacation, then we've got fantastic news for you. 
Let Yoodo's Ajak, Ajak, Menang! contest take you & your bestie to Seoul!
Malaysia's first truly customisable and fully digital mobile service provider Yoodo is prepared to send you and your bestie to Seoul, Bangkok, or even on a glamping weekend retreat! As part of their Ajak, Ajak, Menang! campaign, all you need to do is switch to Yoodo and refer as many of your friends as you can before October 31st 2022 to stand a chance to win your next bougie getaway.
Check out all the exciting vacays you & your bestie can win!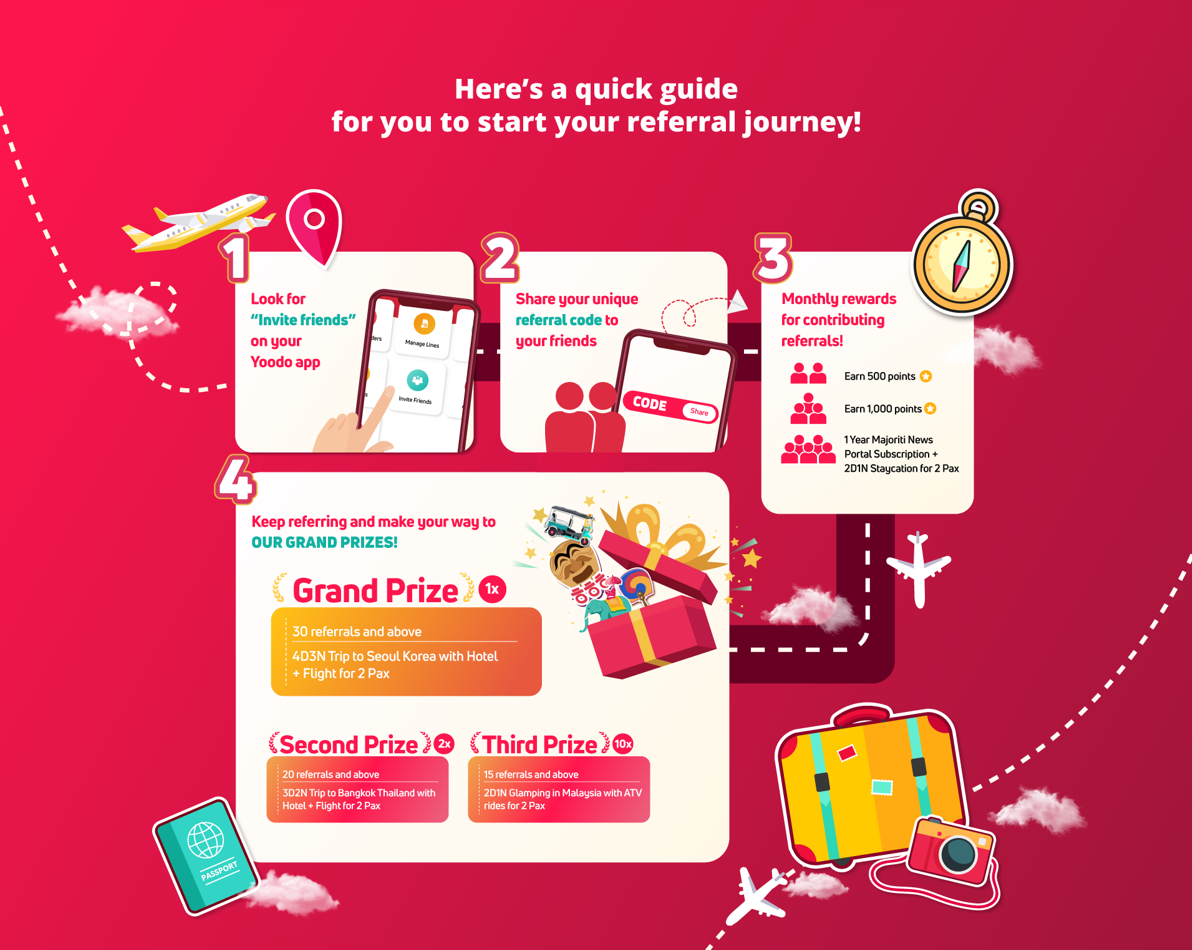 Here's how it works:
Every friend you refer will earn you 2,000 Yoodo Points

Keep referring for a chance to win grand prizes such as a 4D3N trip to Seoul, 3D2N Bangkok trip, or 2D1N glamping trip!

You'll also reap monthly rewards such as extra Yoodo Points, one-year free Majoriti news portal subscription + 2D1N staycation
And the best part? Not only will your friend get free 7GB of data when they join Yoodo using your referral code, they will also enjoy a one-year free Majoriti news portal subscription + 2D1N staycation! Act fast if you wanna win though, as there are limited chances available! 
What are you waiting for? Switch to Yoodo today and start referring your friends to win amazing prizes with the Ajak, Ajak, Menang! campaign!
Only Yoodo lets you customise your mobile plan anywhere, anytime
Prizes aside, there's plenty of reason why you should jump on board Malaysia's first truly customisable and fully digital mobile service provider. Forget about fixed arrangements and contractual obligations. Offering unparalleled flexibility, your Yoodo mobile plan is yours to customise whenever and wherever you are. 
Boasting 2 million possible combinations for data, calls, and text messages, Yoodo puts the power of choice in your hands. Need more data for mobile games this month, and more calls in the next? Simply tap on your Yoodo app and change it on the fly. And speaking of data, Yoodo is fully powered by Celcom's 4G LTE network, which guarantees the widest possible 4G LTE coverage throughout the nation. 
Forget about signing contracts and being surprised with hidden fees; Yoodo makes sure that you pay for only what you need out of your mobile plan. What's more, everything is done through the Yoodo app so you will never need to wait in line to make changes to your mobile plan. Just activate, pick your number, and get your SIM card delivered to you for free from your smartphone screen. 
Download the Yoodo app today!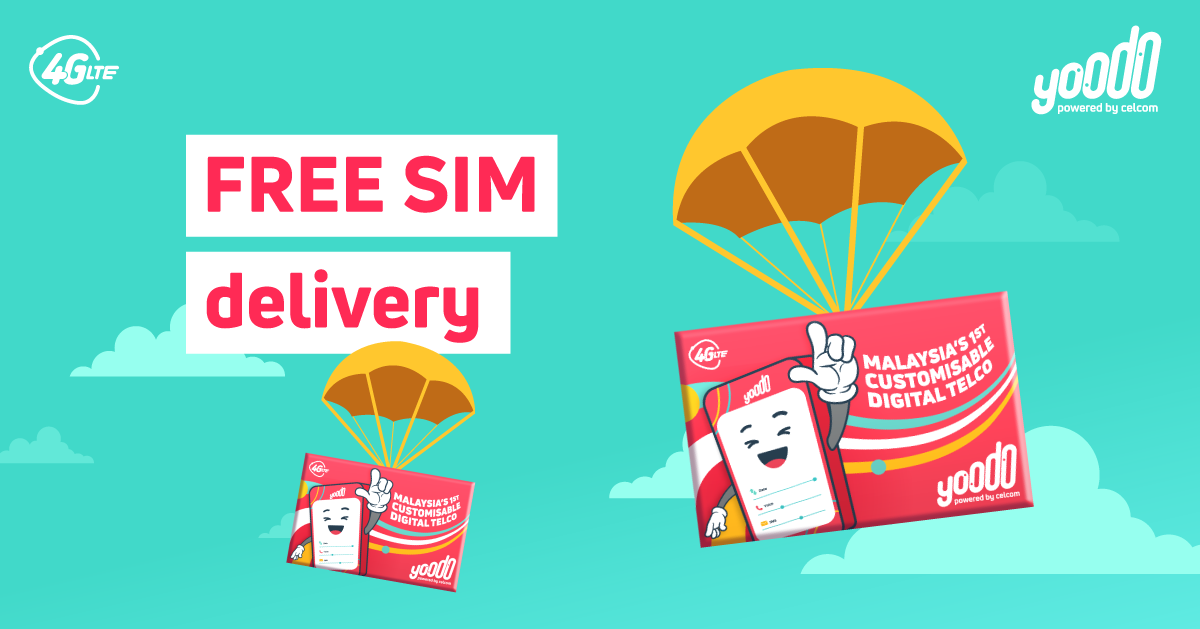 So get ready to pack your bags and enjoy true mobile freedom by switching to Yoodo today! New users (that means you) will even get to enjoy free 5GB data upon activating your first Yoodo SIM card, plus you will get a FREE SIM delivered to your doorstep anywhere in Malaysia at no added cost. 
Or visit any Celcom bluecube store to get your Yoodo SIM nationwide! 
Download the Yoodo app from any of the following app stores to sign up today: 
Apple App Store
Google Play Store
HUAWEI App Gallery
To learn more about the Ajak, Ajak, Menang! campaign, visit the official site here!
Tap here to give us a 'Like' on Facebook and stay up-to-date on the latest news!
Also read: Malaysian Airlines will be making their first flight to Singapore powered with used cooking oil this Sunday!