On 17 September, one driver of a Mercedes Benz sedan rammed his car into a petrol pump at Petronas.
Driver destroys a petrol pump after ramming his Mercedes into it
After crashing into a petrol pump at a Petronas outlet, the driver of the Mercedes C43 driver fled the scene. The incident happened at Lebuhraya Damansara-Puchong (LDP). an expressway located in the Petaling District of Selangor.
A picture shared by Inforoadblock revealed the substantial damage to both cars and the petrol kiosk. The luxurious Mercedes sports car's windshield was cracked, and the impact caused the bonnet to crumple up. Meanwhile, the kiosk was bent after the collision, which caused some petrol to leak.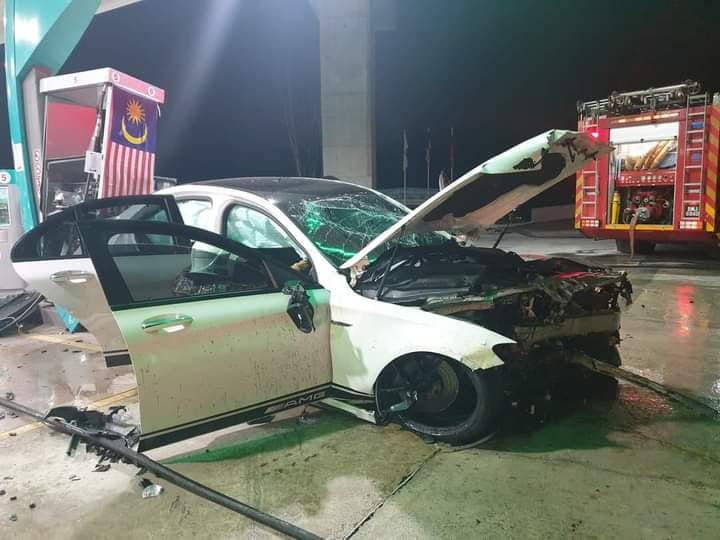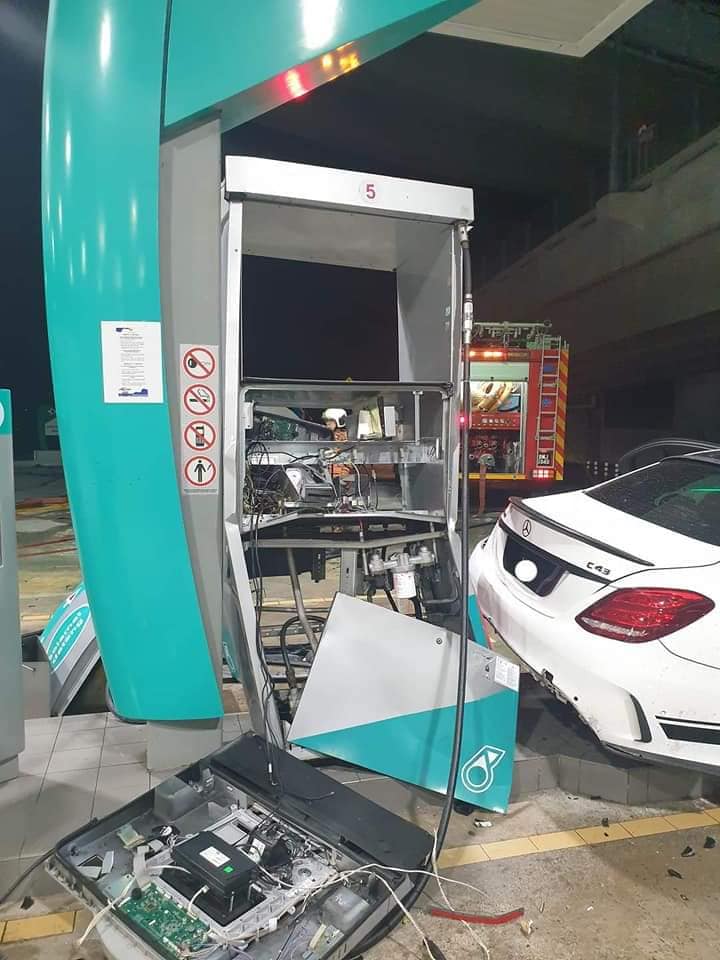 Sinar Harian reported that a truck and 8 firefighters from the Taman Tun Fire Station were dispatched to the scene after receiving an emergency call regarding the accident at 12.13 am during midnight. Upon arriving, they realized that the driver was missing.
"The driver was not found inside the wrecked vehicle by the time the rescue team arrived on the scene."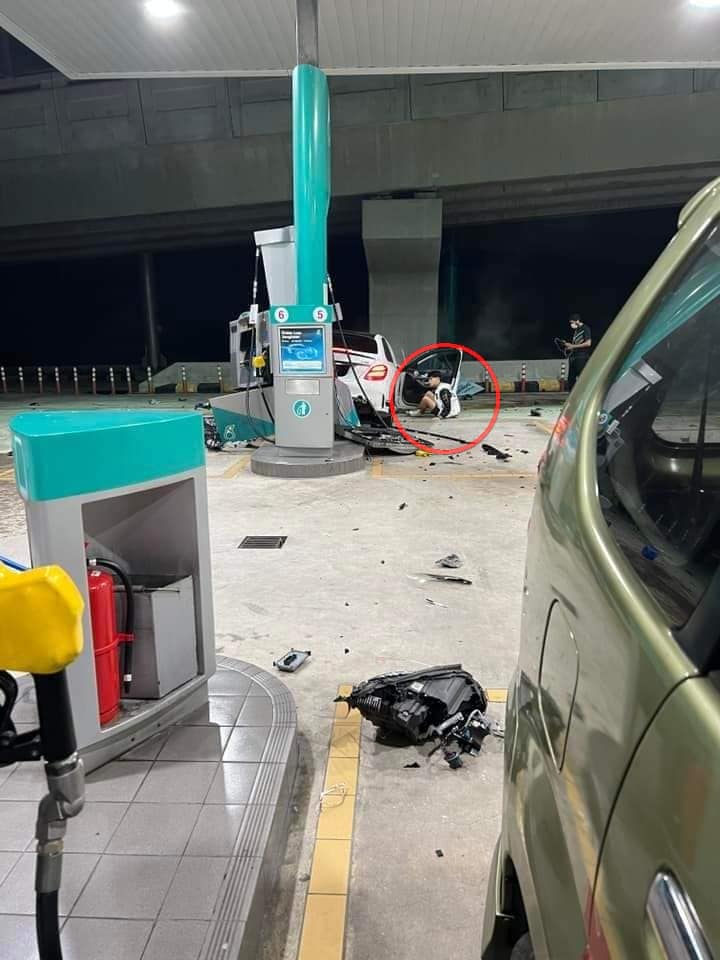 Instead, they dealt with the petrol leak that occurred on site. The rescue team moved fast to clean up the leakage so there will be no further unwanted mishaps. The operation ended at around 12.49 am, thanks to the team's swift action.
Multiple witnesses claimed that he was intoxicated while driving
In the comment section of Inforoadblock, many netizens urged the authorities to apprehend the driver for driving under the influence and destruction of property. One of them even witnessed the entire event and shared how it panned out.

A lot of them directly assumed that this was the work of a drunk driver as he would not have run away if he was not guilty.


One joked that he may have crashed the kiosk out of anger directed at the price of petrol.

Offenders who are found guilty of drunk driving may be fined between RM10,000 and RM30,000, jailed for up to two years and disqualified from driving for two years following amendments to Section 45A of the Road Transport Act. Please refrain from driving after drinking!
Tap here to give us a 'Like' on Facebook and stay up-to-date on the latest news!
Also read: Drunk driver causes multiple-car accident in-front of Old Klang Road restaurant, injuring 10 people