The appeal of the sneaker is suffice to say, universal at this point. Cutting across a wide range of consumer demographics that span equal extremes of the price spectrum, this category of footwear now easily commands a sizeable presence within the fashion retail space. So much so that overwhelming demand has spawned a reseller ecosystem that by February 2021, was worth an eye-watering $10 billion, according to research firm Piper Sandler.
And while industry juggernaut consignment platforms such as StockX and Grailed have dominated the digital sneaker reseller space in North America and Europe, nascent entrant CNCRD aims to do the same for seasoned sneakerhead veterans based out of Malaysia.
CNCRD spearheads the Malaysian digital sneaker space
Billed as a curated platform that serves as a one-stop-center to sell and buy shoes on the secondary market, CNCRD aims to not only make it easier for consumers to wade through an already saturated marketplace, but also minimise the follies that come with online commerce; receiving the wrong order or worse still, a downright fake.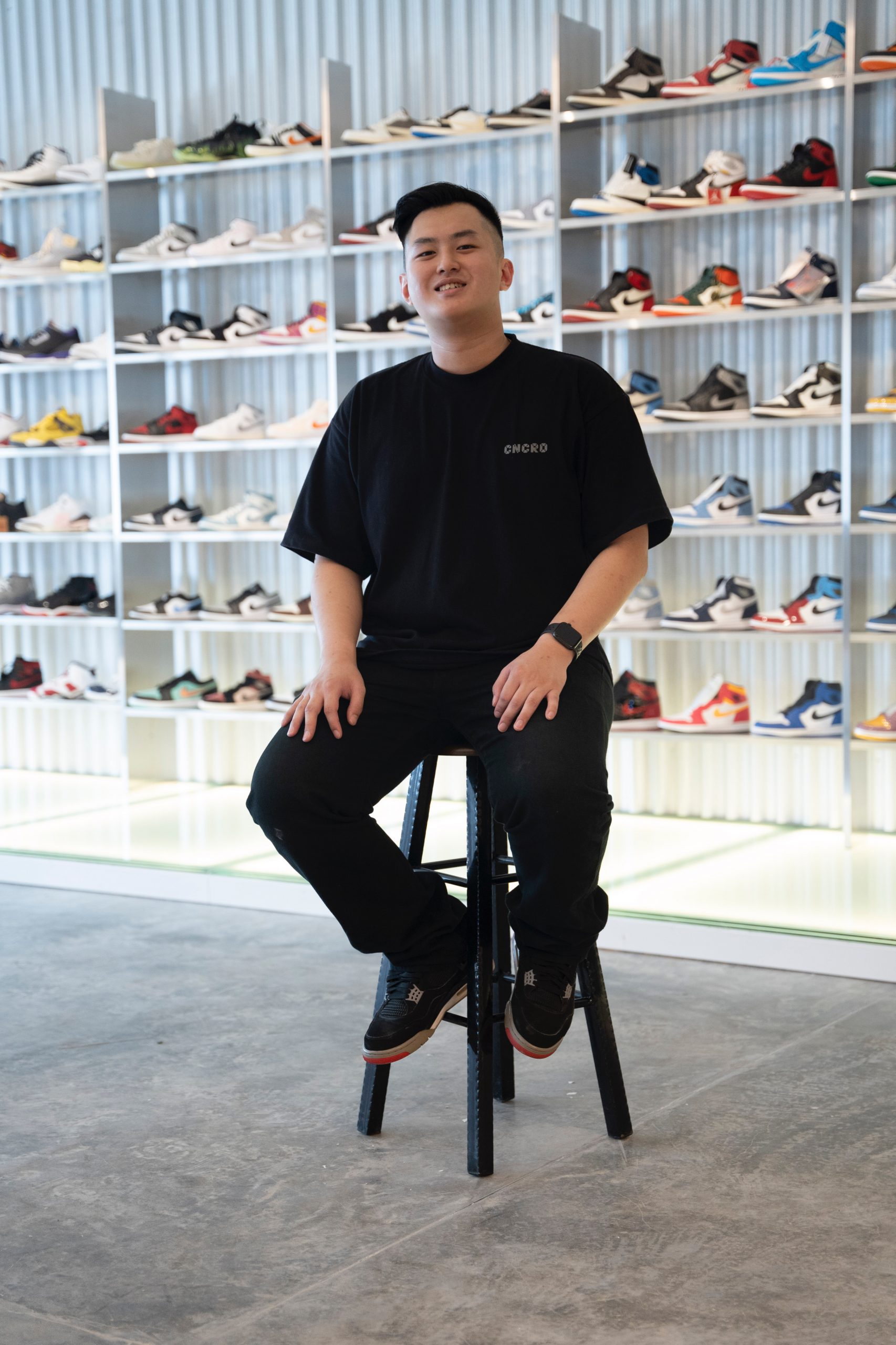 Behind CNCRD is 22-year-old techpreneur and self-professed sneakerhead Ryan Ng, who hails from the Southbound city of Muar. Receiving his initiation into sneaker culture upon moving into Kuala Lumpur for his studies, he traces his passion down to a pair of Jordan's.
"It was 2018 and I was turning 18 at the time, there was a buzz amongst my friends about the Jordan 1 Nigel Sylvester's and it was the first pair that sparked an interest to dig deeper into the scene. I was living on a basic allowance and all I could do was admire it.

The first pair I've ever 'flipped' was a pair of UltraBoosts and my best friend of 15 years was my first ever customer. It was a very ecstatic feeling, that catapulted and snowballed to selling my first 5, 10, 20 pairs of sneakers," he enthused.
A digital platform grounded with physical retail touchpoints
This would go on to ignite a cataclysmic spark for a business in sneaker reselling, with Ryan incorporating a partnership with his good friend, Bryan Ong, under the aim of creating an ecosystem that is transparent for sellers and a whole new experience for consumers. In Q4 of 2021, CNCRD took form with further help from Ric Wang as their third co-founder and Creative Director.
"We've taken into account the many recent shifts in the reselling culture – both locally and globally. A great deal for a pair of shoes today could be terrible tomorrow. This is where CNCRD comes in to ultimately cement our vision to provide the best retail e-commerce experience for our users."
"On top of the online platform, CNCRD has also simultaneously launched its brick and mortar showroom at The Five, Damansara Heights to bring the best of both worlds – the scalability of technology to sellers and the intimacy of a physical space to our customers. We believe this hybrid shopping experience is the way to go". Ryan explained.
Tapping Eddy Lu, CEO and Co-Founder of GOAT and Kevin Ma, CEO of HYPEBEAST as their major sources of inspiration, CNCRD hopes to diversify their offerings to include apparel, collectibles, and many other forms of merchandise in the future.
But for the time being, the company is looking to firm up the system, educate their audience, create awareness and to utilise data to maximise sales for sellers and cater to a more curated shopping experience for end users.
For more information, drop by the brand's official website here, or follow CNCRD on Facebook, Instagram, and TikTok. 
For the latest news and community stories, follow us on Facebook by tapping here! 
Also read: M'sian label Super Sunday turns KLFW on its head with their 'Sunday Bois' collection