If you have been around the Kuala Lumpur area recently or have even so much as scrolled through social media, then you will no doubt be familiar with the hype that was surrounding the highly coveted release of a collaboration between Swiss watchmakers Omega and Swatch. Known as the To The Planets MoonSwatch, the series of watches feature variations of designed based off on the Omega Speedmaster Moonwatch, inspired by the nine planets in our Solar System.
Swatch releases limited edition collaboration with Omega
But that's not all: this collaboration would also make these watches the most affordable Omega-branded watches to have ever been released, with prices in Malaysia starting at only RM1,065 on the Swatch site. By comparison, the original Omega Speedmaster Moonwatch chronograph costs a whopping USD 2,500 (RM 10,535). The original is especially significant, as it was the first watch to have ever been worn on the moon by American astronaut Buzz Aldrin during the Apollo 11 mission.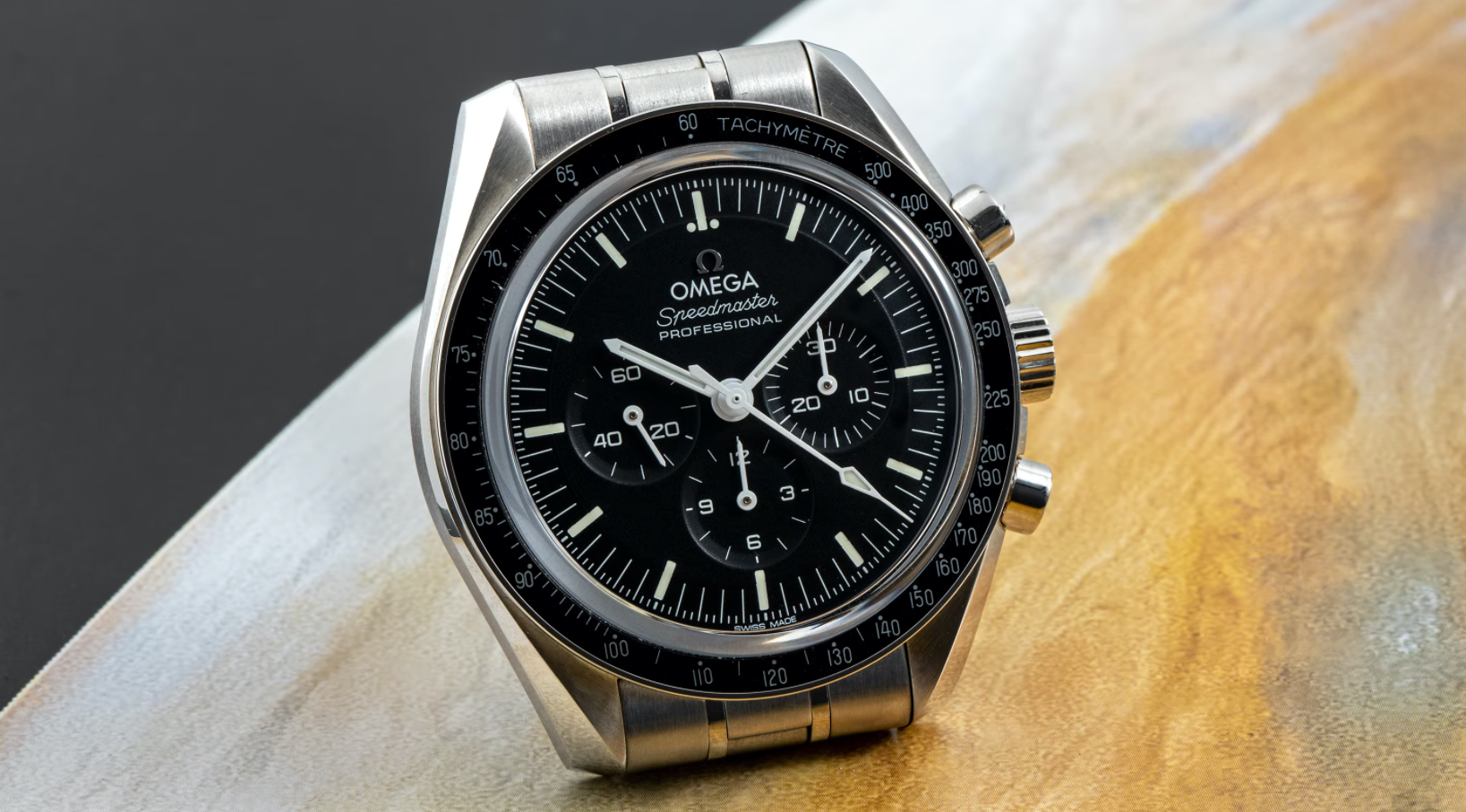 Given that fact, watch fans have been found camping outside the flagship Swatch boutique at Pavilion Kuala Lumpur on Friday evening (25th March 2022), in order to be the first ones to nab the watch before inventory sold out.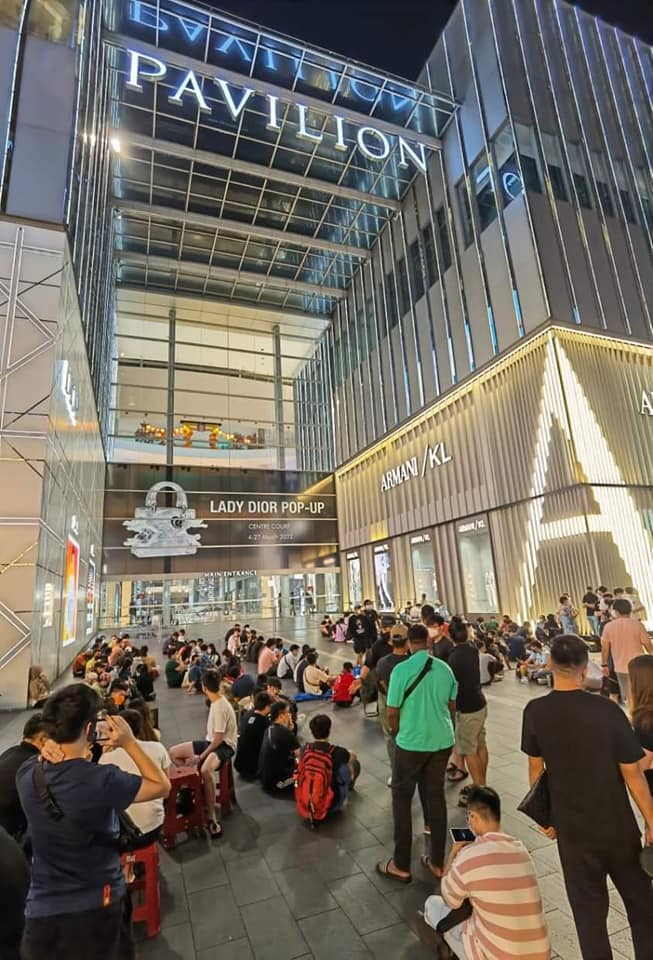 Scalpers have tried selling the watches for x9 times the original retail price
The phenomenon, which was seen in neighbouring Singapore and even in outlets located in the brands' home country of Switzerland, have been highly publicised by the press.
But with great demand also comes scalpers. A cursory check online on marketplaces such as Carousell have shown listings for the watch that are now priced well-above the initial retail price, with some sellers willing to part ways with their watches for anywhere between RM8,000 to RM8,999. That's over 8-times and 9-times higher than the original retail price!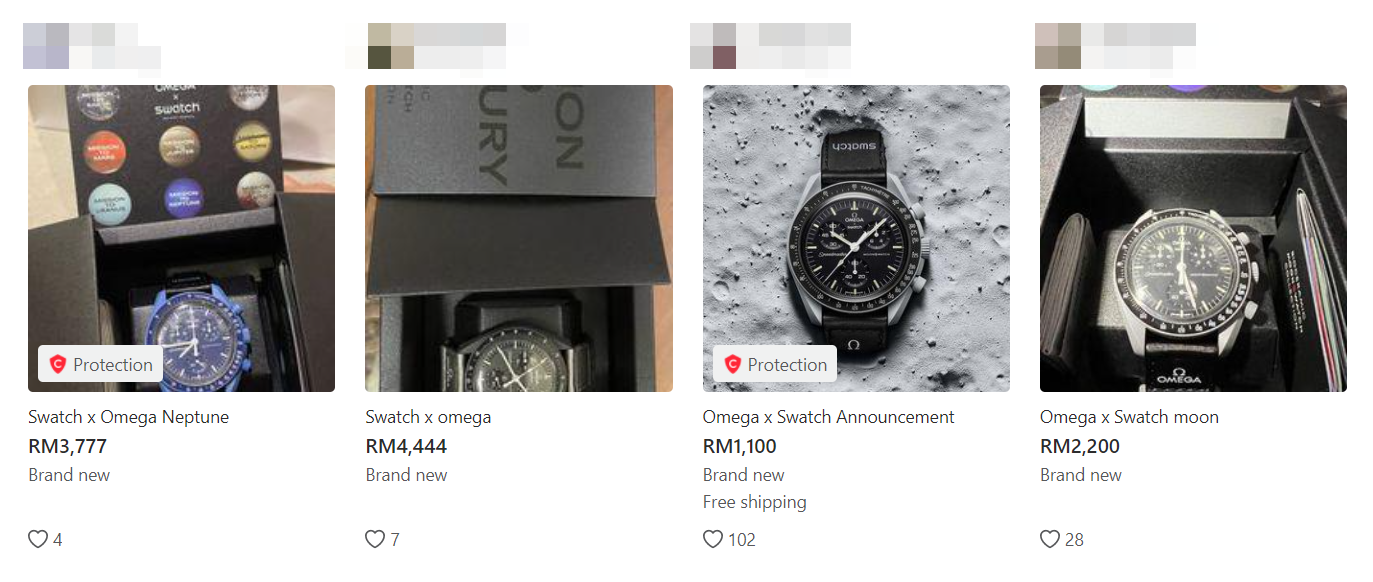 But both companies have come out to say that the watches are not limited edition
In that same vein however, some users have taken to trolling these scalpers by uploading fake listings onto these marketplaces, which included screenshots from an announcement issued by Swatch that the watches were not in fact, limited-edition and will be available to buy later on. Furthermore, both companies have even added that you don't actually need to be at their physical stores to buy the watches as they will also be offering them for sale online!
Besides that, the Swatch x Omega watches are functionally very different from the original Speedmaster Moonwatch by Omega, as they utilise a much cheaper quartz movement as opposed to a true mechanical movement in the original. Oops.
And as the watches are not part of a limited release or serialised, this means that they aren't nearly as covetable as scalpers had initially hoped for them to be. So if you're looking to buy one for yourself, we'd suggest waiting for another two weeks for stocks to be replenished, so you could nab one yourself from the comfort of your own home.
For more stories like this, follow us on Facebook by tapping here! 
Also read: Levi's is bringing back pastels for Spring/Summer 2022 with its latest Fresh Produce drop, available nationwide now!