Malaysia has always been blessed with a rich melting pot of storied heritage and culture. A historically significant seaport that saw the emigration of all cultures, our vast shared history is interwoven with many cultural totems, among them include traditional dances such as Ulek Mayang, local colloquialisms, and of course, food.
Which was why when it came down to the National Costume category during this year's Miss Grand International, our local talents spared no expense in perfecting a look that would truly reflect a facet of Malaysian heritage.
Ulek Mayang makes an appearance at Miss Grand International 2021
Represented by Ms Lishalliny Kanaran for the 2021 round, the motif of choice handpicked for this year's National Costume category for the pageant was none other than the traditional Ulek Mayang fable of Nusantara lore. For those not in the know, Ulek Mayang is a traditional dance that originated from the Northern state of Terengganu, which tells the tale of a mythical sea princess who had fallen in love with a fisherman.
Enamored, the sea princess proceeds to abduct the fisherman's soul from his body, leaving his body unconscious. Fearful for his life, the fisherman's friends brought in the aid of a shaman (bomoh), who proceeded to perform a healing ritual in order to return the fisherman's soul to his body. Angered and unwilling to part with the fisherman, the sea princess proceeded to call upon her five other sisters to wage battle with the humans.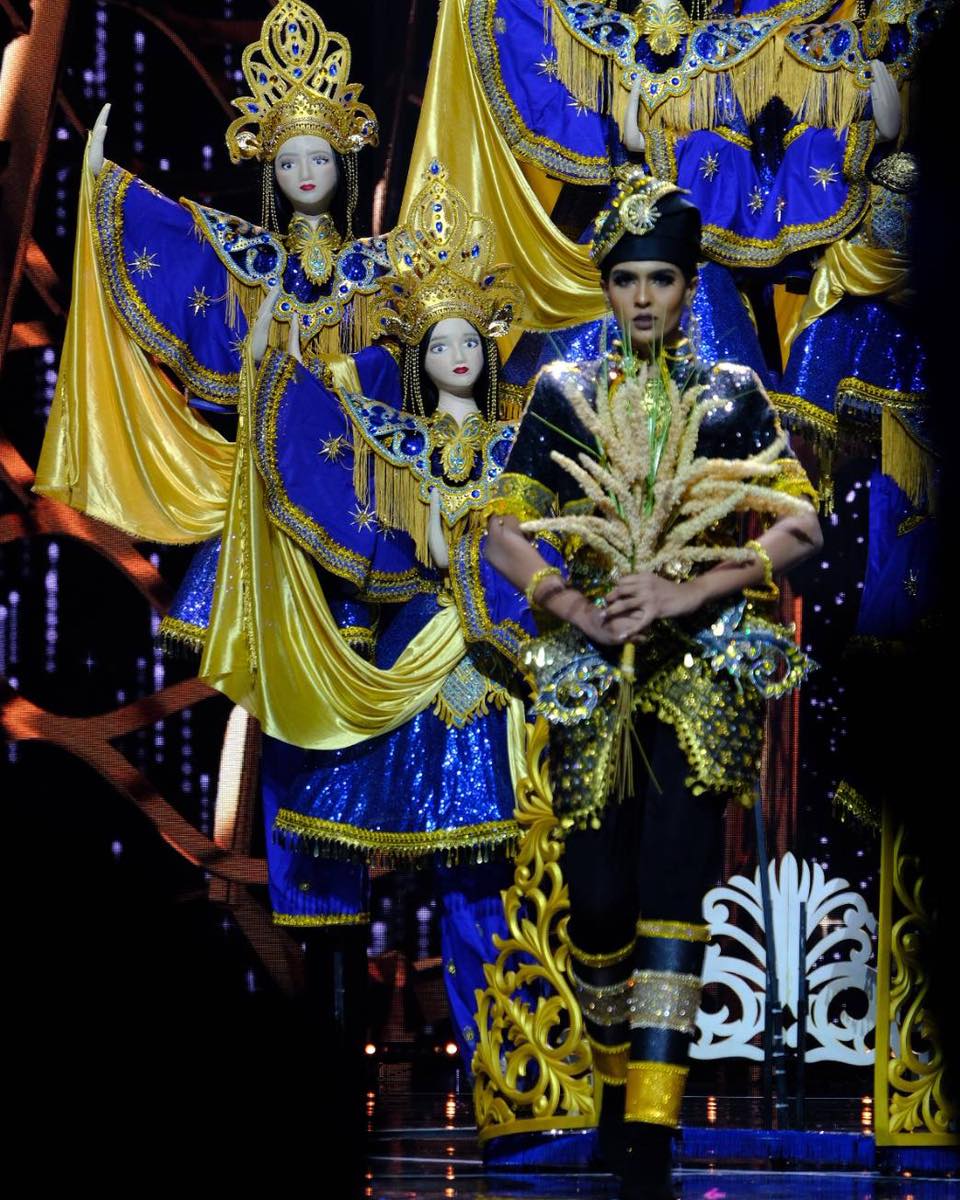 The conflict came to an end when the seventh and eldest princess emerged, calling upon both parties to cease their fighting before commanding that they returned to their respective realms, bringing peace once more.
Outfit weighed over 50 kilos!
This storied legend was promptly recreated in painstaking detail, by way of an elaborate and show-stopping ensemble constructed out of seven mannequins dressed in traditional female attire, and Ms Kanaran in male attire to represent the key characters from the fable. Designed by Sarawakian talent Aldrin Grame, the entire outfit was said to have weighed a whopping 50 kilos!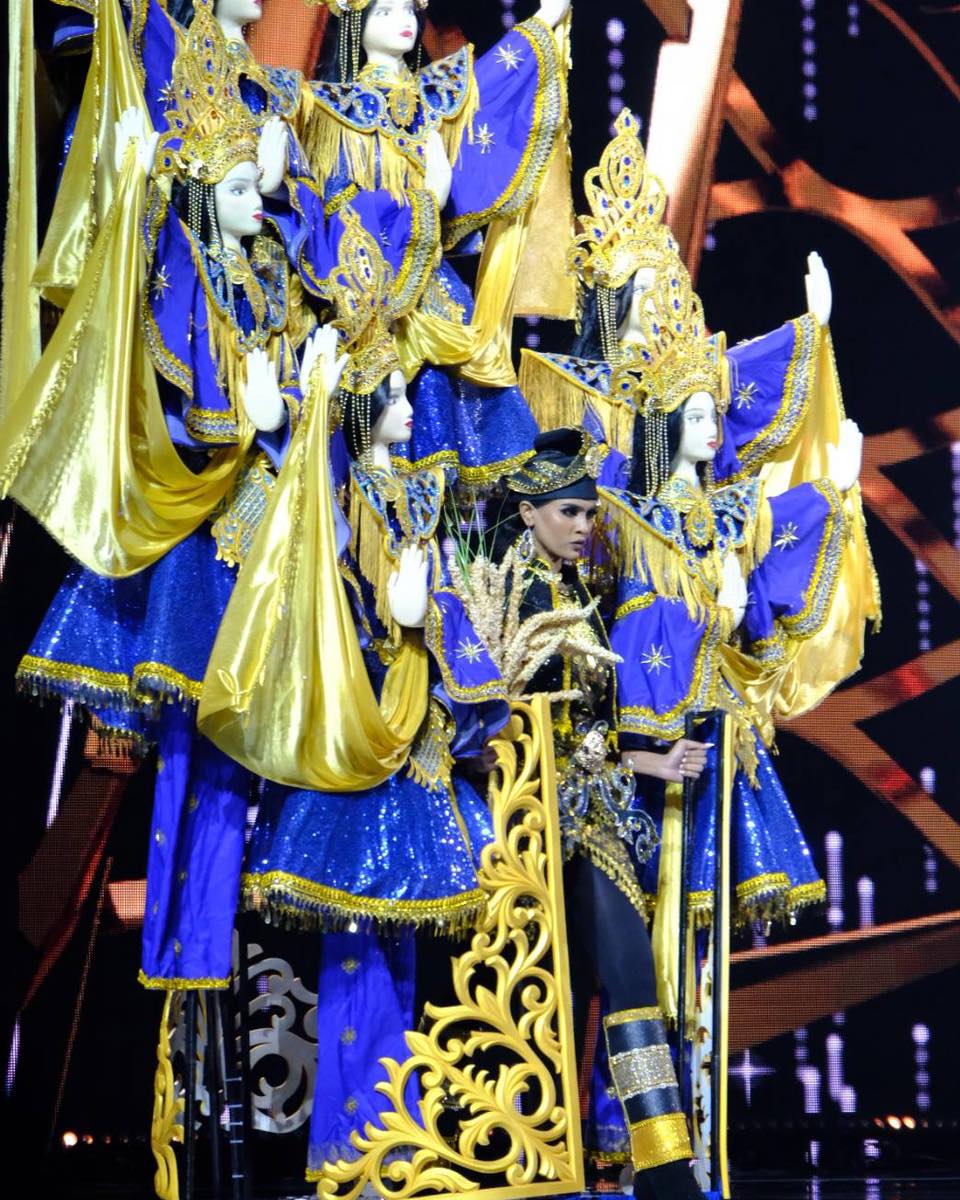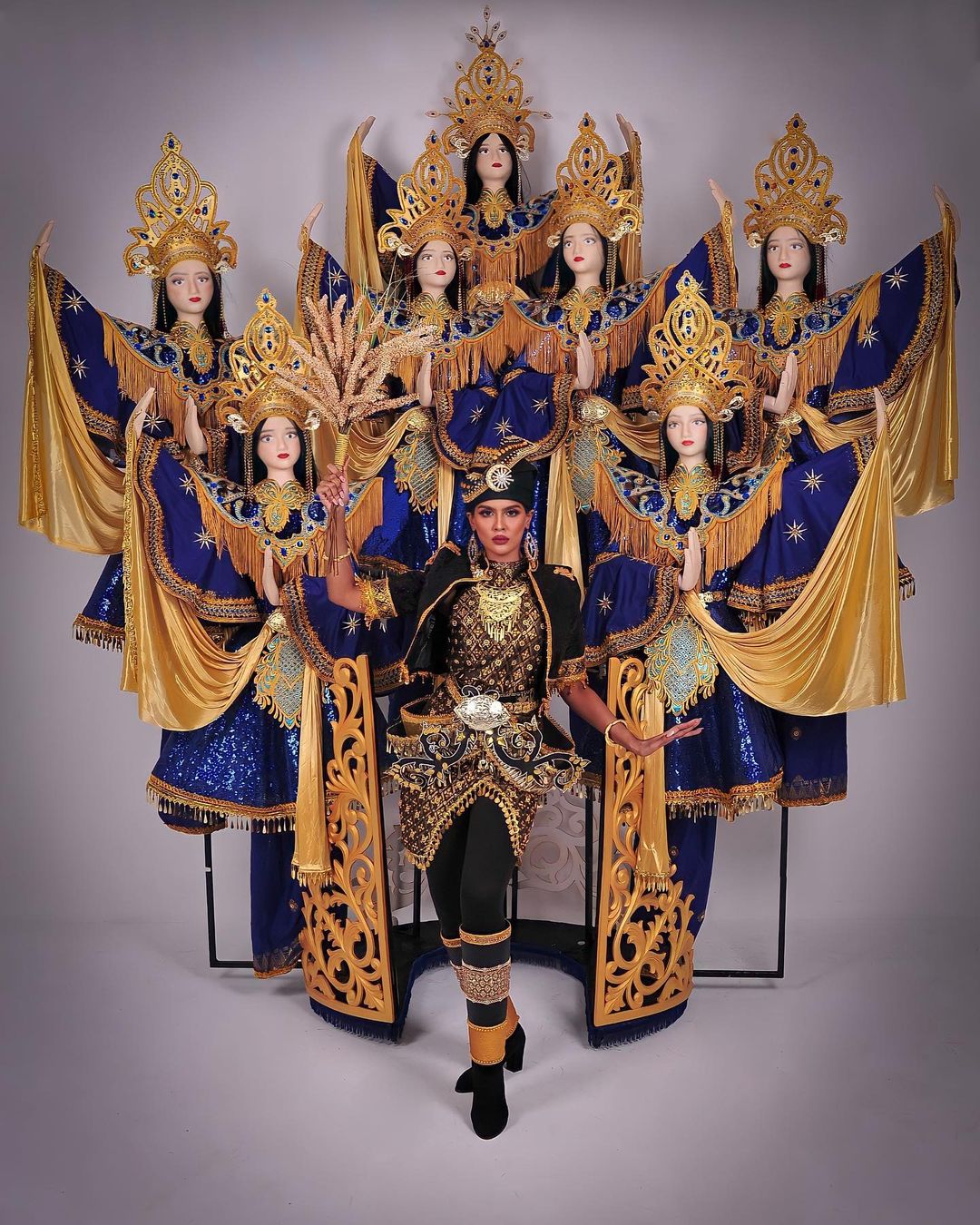 But that did not appear to have deterred the 24-year-old beauty queen as she sashayed down the runway with regal poise, showcasing movements that mimicked the traditional Ulek Mayang dance before taking home the 'Best National Costume' award according to Astro Awani. She even placed in the top-20 overall during the pageant, out of the 61 contestants from across the world who participated. Ms Tien Thuc Thuy Nguyen of Vietnam was crowned this year's Miss Grand International 2021.
For more stories like this, follow us on Facebook! 
Also read: This 28yo M'sian researcher may have found a way to prevent memory loss & dementia in the elderly!