It's not often hearing stories about career shifts. We think that it is truly inspirational how these people are brave enough to take a step into an unknown world to make their dreams come true. Here's a story of a Malaysian Natasya Zambri, 25 and her business partner, Annie Buscemi, 32, who left their jobs to build Bright Ink – the first mobile bookstore in Queenstown New Zealand.
A Bookstore on Wheels in Queenstown, New Zealand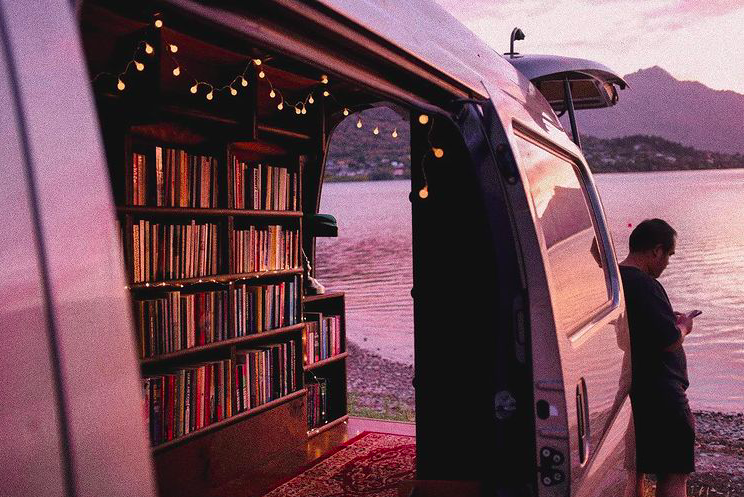 "A mobile bookstore. Buy a van, fix it up, sell books, hold little book clubs or classes. Have authors and speakers. A place for the community."

– Annie Buscemi
The Penangite told that they met at their former workplace where Annie spent her days talking to potential guests while Natasya made sure everyone was getting paid correctly. Out of work, they often hung out to enjoy their beautiful home, Queenstown.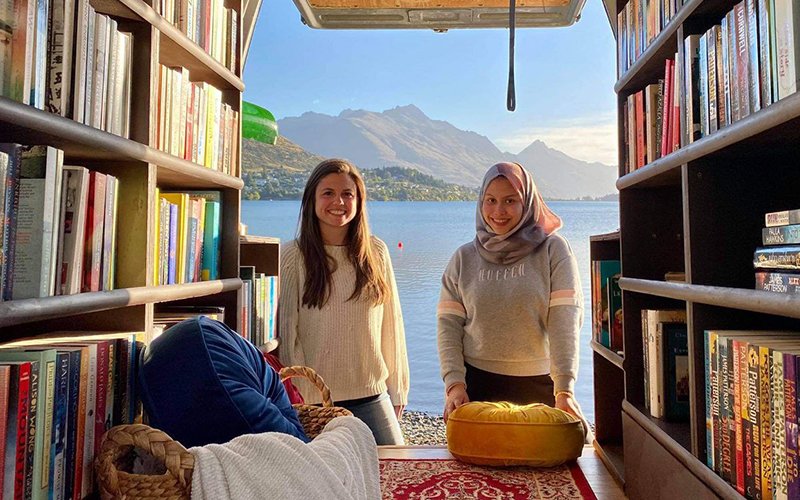 Their passions for books are no joke. When asked what present she wants when she scored good grades in school, books have always been Natasya's answer. As for Annie, she loves books so much that her house is just full of them! Plus, Annie has always wanted to be her own boss while Natasya has been dreaming of living the minimalist life in a van for the past years.
She also added, "I quit (my job) amid Covid-19 because I got an offer to continue my ACCA studies in Machester" – and to explore the things she wanted to do. Eventually, with the supportive push from everyone around her, Bright Ink was found. The idea struck in August 2020 was finally in full business mode by September and Bright Ink was finally incorporated in October.
Road to Bright Ink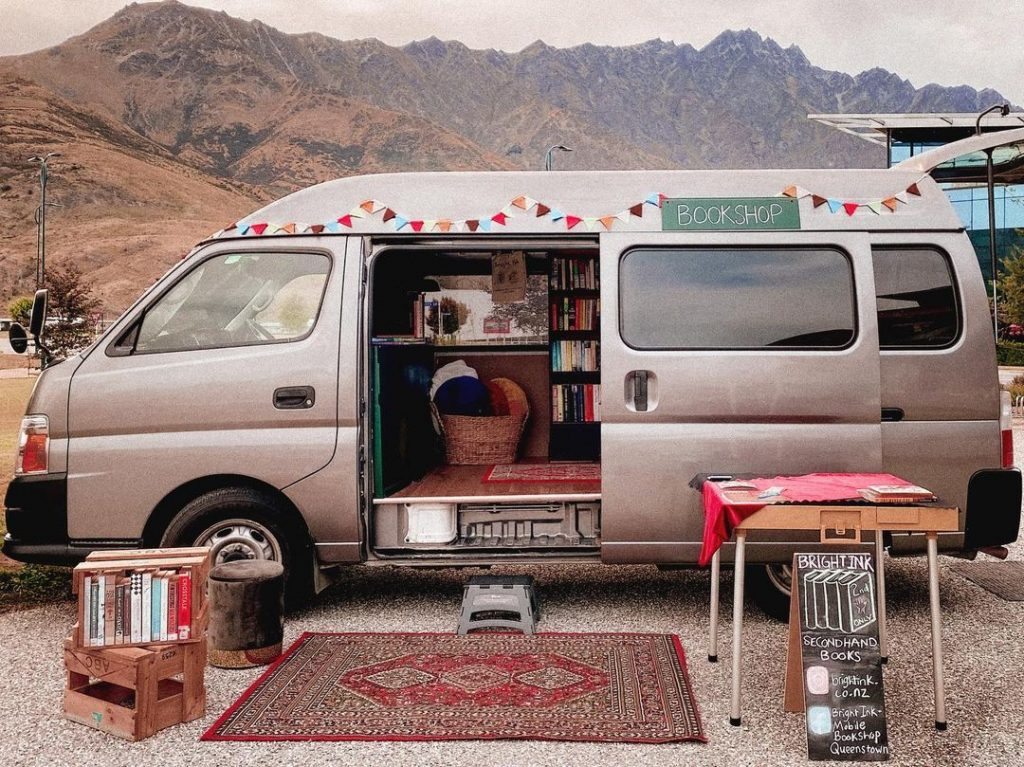 The pair knew their novel idea won't get off the ground without an extra layer of support. So, they decided to turn to crowdfunding and ran a 4-week campaign via the Wellington-based platform, PledgeMe. "It (PledgeMe) works in an all-or-nothing model. If you can't reach the minimum target amount, you won't get a single cent," Natasya explained.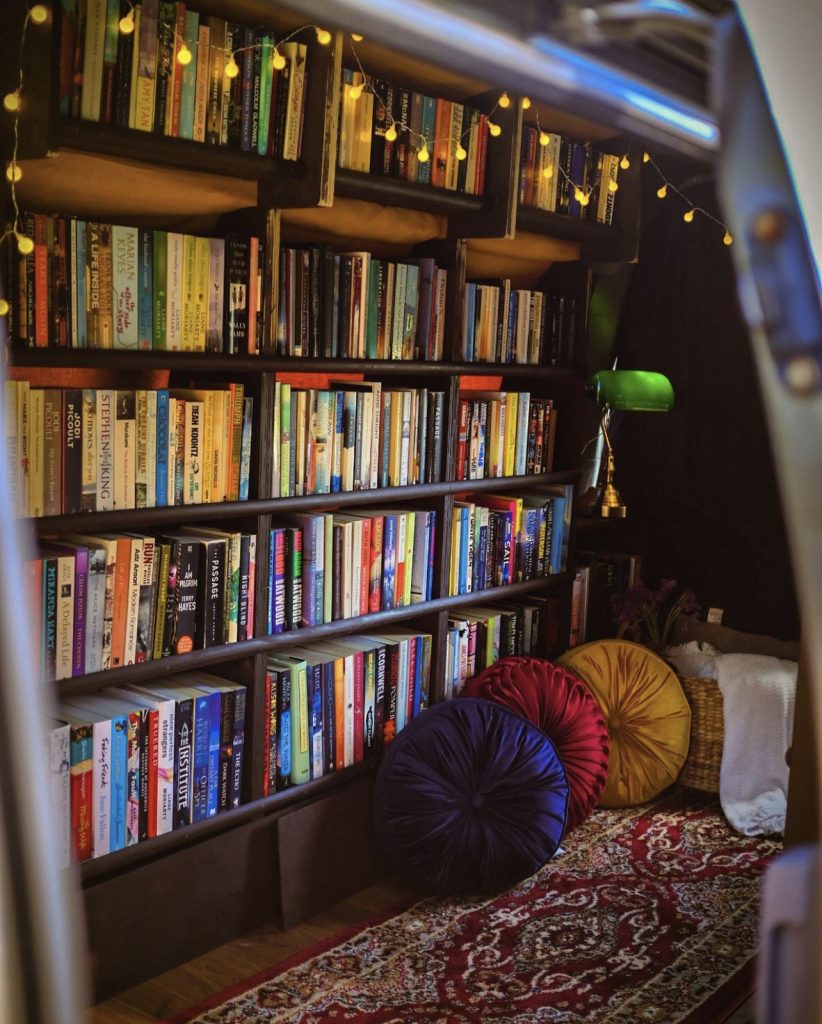 They quickly got down with video shooting and editing, and received more than half of their target amount within the 24 hours of the campaign going live! Due to the endless support rolling in from family, friends and even strangers that week, they introduced Bright Ink's third member – a Nissan Caravan.
They told that the hardest part of the process was designing the interior and filling up the van. Aiming to provide a variety of genres of reads, they began their hunt at independent bookshops they knew of. As rumours started to spread, people begin to show support by donating boxes of second-hand books.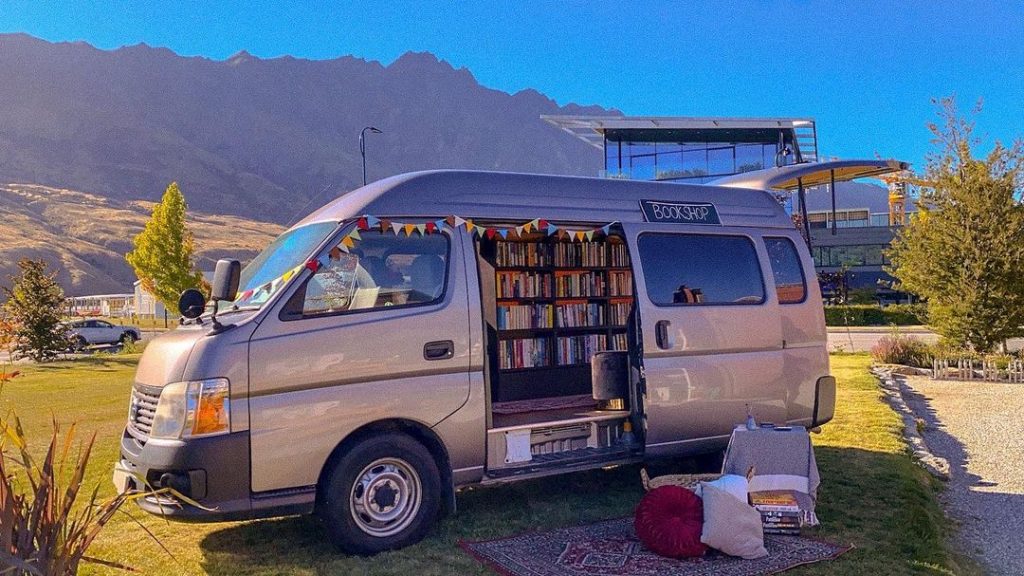 "Getting secondhand books is as exciting as finding what the previous readers have left behind in the book. We call them our little treasures," they posted.
Bright Ink on the Roll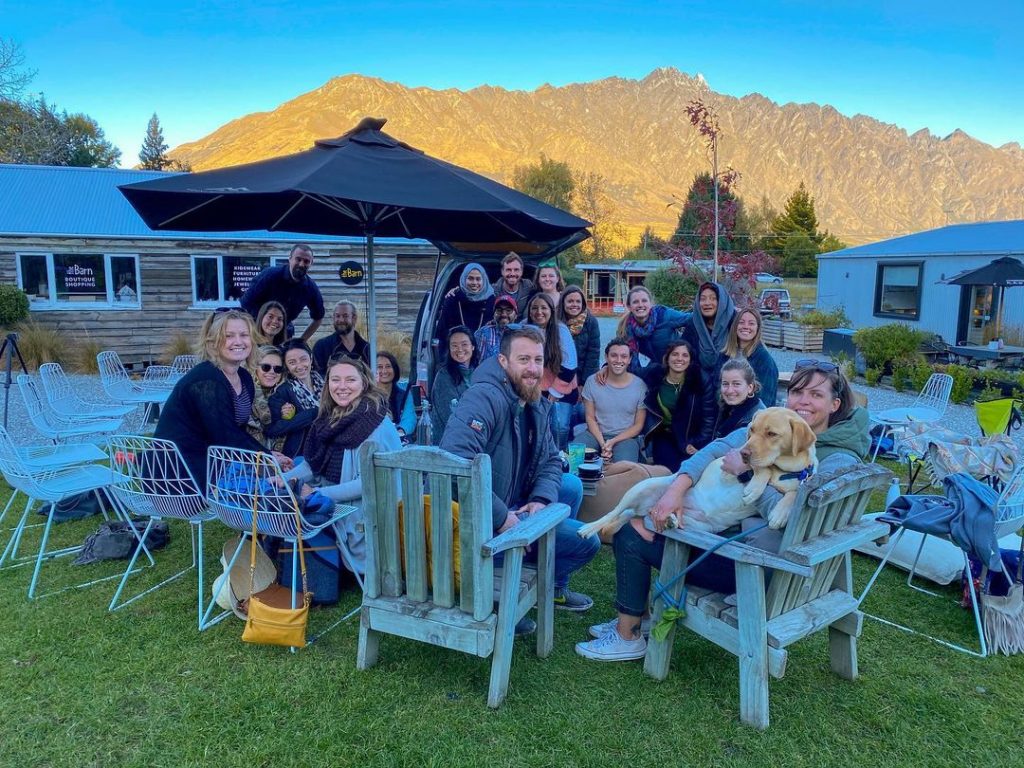 Apart from travelling from town to town as a secondhand mobile bookstore, they also provide a safe space for the community to express themselves by inviting guest speakers, organizing poetry-reading sessions and more. Recently, they have also held a virtual community sharing session called 'Let's Talk Books'. Like the name suggested, books are picked and recommended to the community by the end of the event.
Now, if you love reading, you must know the famous American talk show, Oprah's Book Club. Yes! Bright Ink was featured on Oprah's Book Club! That's purely amazing! Check out the post below:
The caption is absolutely on point because they might be small, but they sure have a whole storeroom full of books! Just tell them here and they'll bring it to you on their next visit! So, if you are in the beautiful land of New Zealand, don't forget to visit them at Remarkables Market (every Saturday) during summer or their fixed location, the Country Lane (Friday – Sunday).
Do you like this kind of story? Tell us in the comments below and make sure to subscribe and follow us for more exciting news and stories! Till next time, bye!
Link(s): Website | Facebook | Instagram
Also Read: These Muslim vets' bond with their dogs will make you go "Aww"