Not long after disgraced former premier Najib Razak was convicted of seven counts of corruption after RM42 million in funds from SRC International Sdn Bhd were found in his accounts, his wife, Datin Seri Rosmah Mansor, has met a similar fate at the Kuala Lumpur High Court today. Just moments earlier, Justice Mohamed Zaini Mazlan has pronounced the highly contentious former first lady guilty for her involvement in the RM1.25 billion Sabah solar hybrid corruption scandal, reports The Star.
Rosmah Mansor found guilty of corruption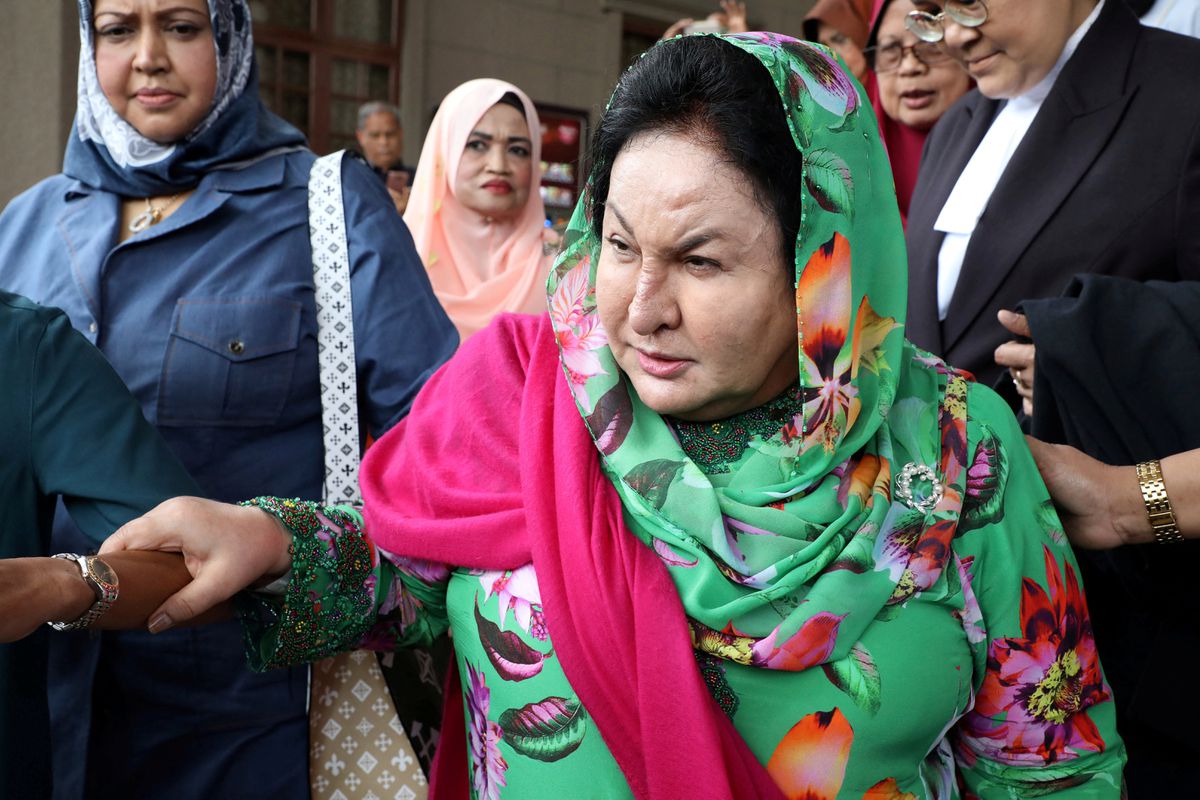 70-year-old Rosmah was found guilty of soliciting a bribe worth RM187.5mil from the former managing director of Jepak Holdings Sdn Bhd, Saidi Abang Samsudin through her former aide Rizal Mansor, as a reward in exchange for direct negotiations with the the Education Ministry for the procurement of the Hybrid Solar Photovoltaic (PV) System Integrated Project and Maintenance and Genset/Diesel Operation.
Meant to supply 369 schools in rural areas of Sabah with renewable energy, the project was worth RM1.25 billion.
According to Justice Zaini though his evaluation of the case, Rosmah's defence amounted to bare denial and was unsubstantiated.
"The prosecution has succeeded in proving its case beyond reasonable doubt.

"The accused is therefore guilty of all three charges," he said.
However, this does not mean that Rosmah's sentence will commence immediately as she is allowed to file for a stay of execution as her husband did back in 2021.
Had previously attempted to recuse Judge Zaini
This comes shortly after Rosmah had attempted to file an 11th hour application to recuse Zaini from presiding over her case after it was revealed just days prior that an allegedly scanned copy of documents pertaining to her judgement were leaked by local blogger Raja Petra Kamarudin to local news publication Malaysia Today.
According to the contents of the document, it was prepared by the judiciary's research unit to provide notes on the case to Judge Mohamed Zaini and was not in fact a written judgement in itself.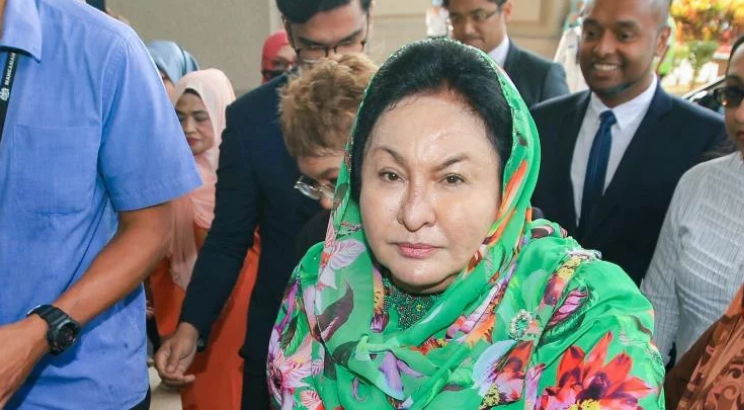 According to Free Malaysia Today, the application claims that Zaini could potentially be influenced as the purported judgement was written by a third party. Sentul district police chief Beh Eng Lai confirms that the case was being investigated under Section 8 of the Official Secrets Act (OSA) 1972 and Section 203A of the Penal Code. This is alongside Section 233 of the Communications and Multimedia Act (CMA) 1998 for improper use of network facilities.
Najib had attempted to lodge a similar application against Chief Justice Tengku Maimun Tuan Mat prior to his sentencing, citing that Her Ladyship could have potentially been influenced by bias from her husband who authored a derisive blog post about Najib in 2018. His application was rejected, according to The Edge Markets.
Tap here to give us a 'Like' on Facebook and stay up-to-date on the latest news!
Also read: 'Bossku must miss caramel macchiato,' Najib's daughter ridiculed for lamenting how she can't buy him food in prison