When the battle with the pandemic began, we were all educated to abide by SOPs to curb the spread of COVID-19. Among the SOPs include the mandatory use of face masks while in public and a safe social distancing of at least 1 meter. However, this video online went viral as it showcased a long queue with no adherence to SOPs at the Klang Pos Malaysia branch.
Estimated 130 Bangladesh Nationals Were Seen In Line
Surely, the standard operating procedures (SOPs) are enforced with the purpose to keep all of us safe. But there was a recent video circulating on TikTok that showed a snaking long queue taking place at the Klang Pos Malaysia branch.
According to TheStar, the video depicted "a crowd of Bangladesh nationals who were there to pick up their passports early Tuesday (Sept 14) morning". In the 14-second long video, the security staff could be seen trying to disperse the crowd.
There was an estimated 130 Bangladesh nationals who turned up at Klang Pos Malaysia. This is because the Klang Pos Malaysia branch has been appointed as an agent where Bangladesh nationals could collect their renewed passports.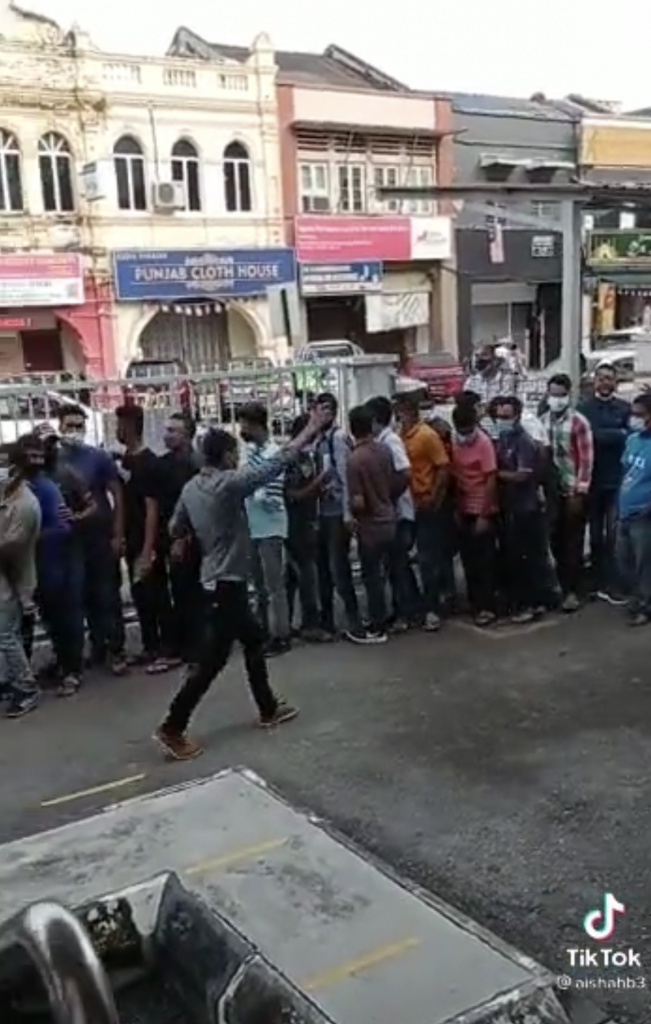 The officials have been put on duty to manage and control the crowd at the post office.
Check out the video here:
Always Abide By The SOPs
Wherever you go, it is still best to abide by the SOPs. This is one way we do not contribute to new clusters. Be mindful and stay safe, everyone.
Read More:
Penangite shared rare photos of Kek Lok Si Kuan Yin before installing the pavilion