For many commuters who often take the Kelana Jaya LRT line into Kuala Lumpur, you will no doubt be familiar with the Ampang Park LRT stop that is connected by an elevated pedestrian walkway from the G Tower side leading towards Jalan Ampang. A recent addition a few years back, the elevated walkway is also equipped with escalators for convenient access.
Massive fire breaks out at Ampang Park LRT station escalator
However, it was reported that during the wee hours of this morning (7th March 2022), a set of escalators from the elevated walkway were found to have been caught in a massive blaze. Video footage of the fire taken from across the street shows how flames licked the structure from all sides, reaching up all the way to the very top of the escalator landing.
The incident, which was said to have taken place at 5.00am this morning, was eventually put under control when fire and emergency responders arrived onto the scene to put out the flames. In photos taken later during the day, the escalators can be seen completely charred, with sections of tiles surrounding its base splintered and cracked from the intense heat.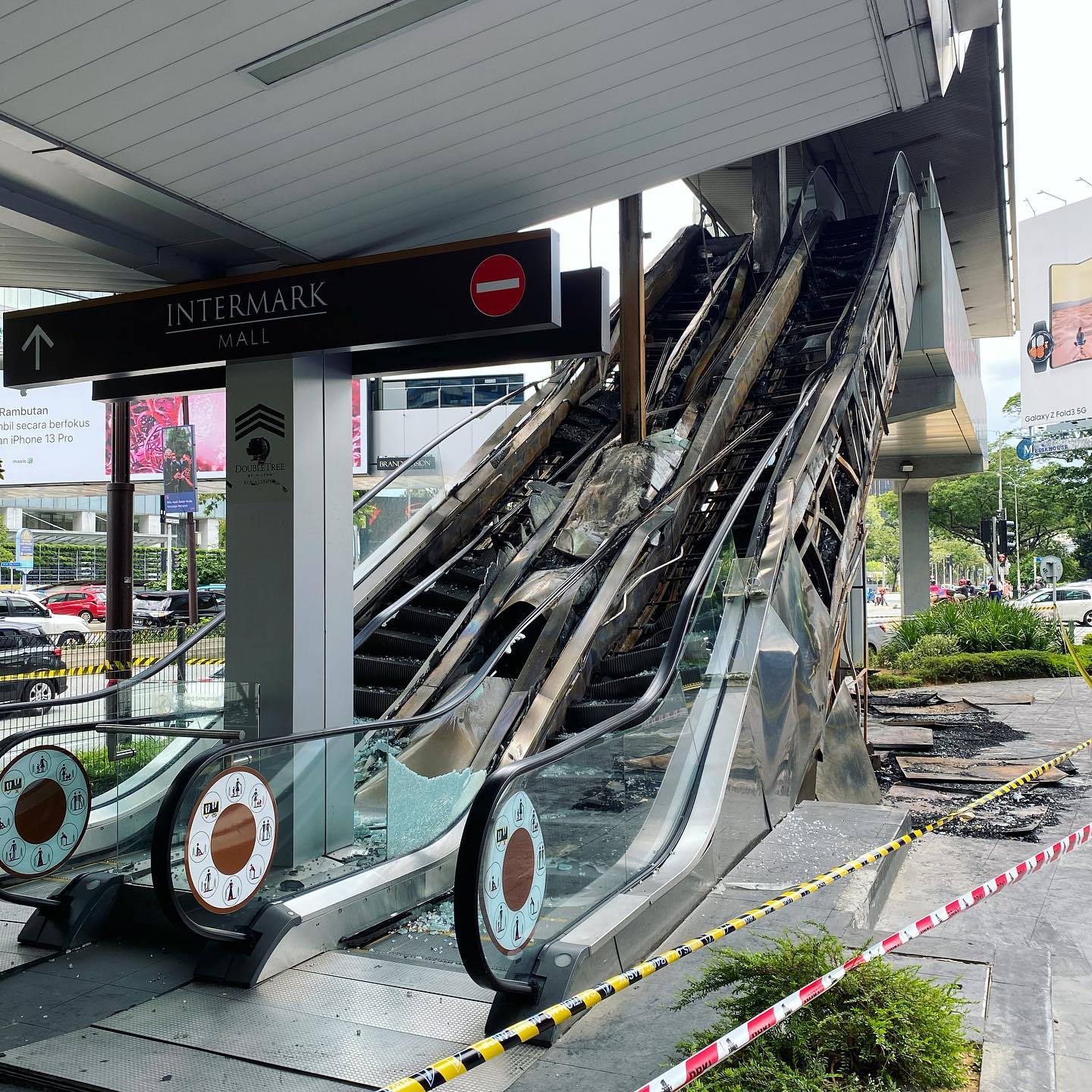 Cause of fire under investigation, no injuries reported
Quoting a statement from the City Fire and Rescue Department, The Star reports that the fire had spread all the way from the escalator and up towards the ceiling of the elevated pedestrian walkway. Dang Wangi OCPD Asst Comm Noor Dellhan Yahaya said that police were alerted of the situation when smoke was seen coming from the station's proximity.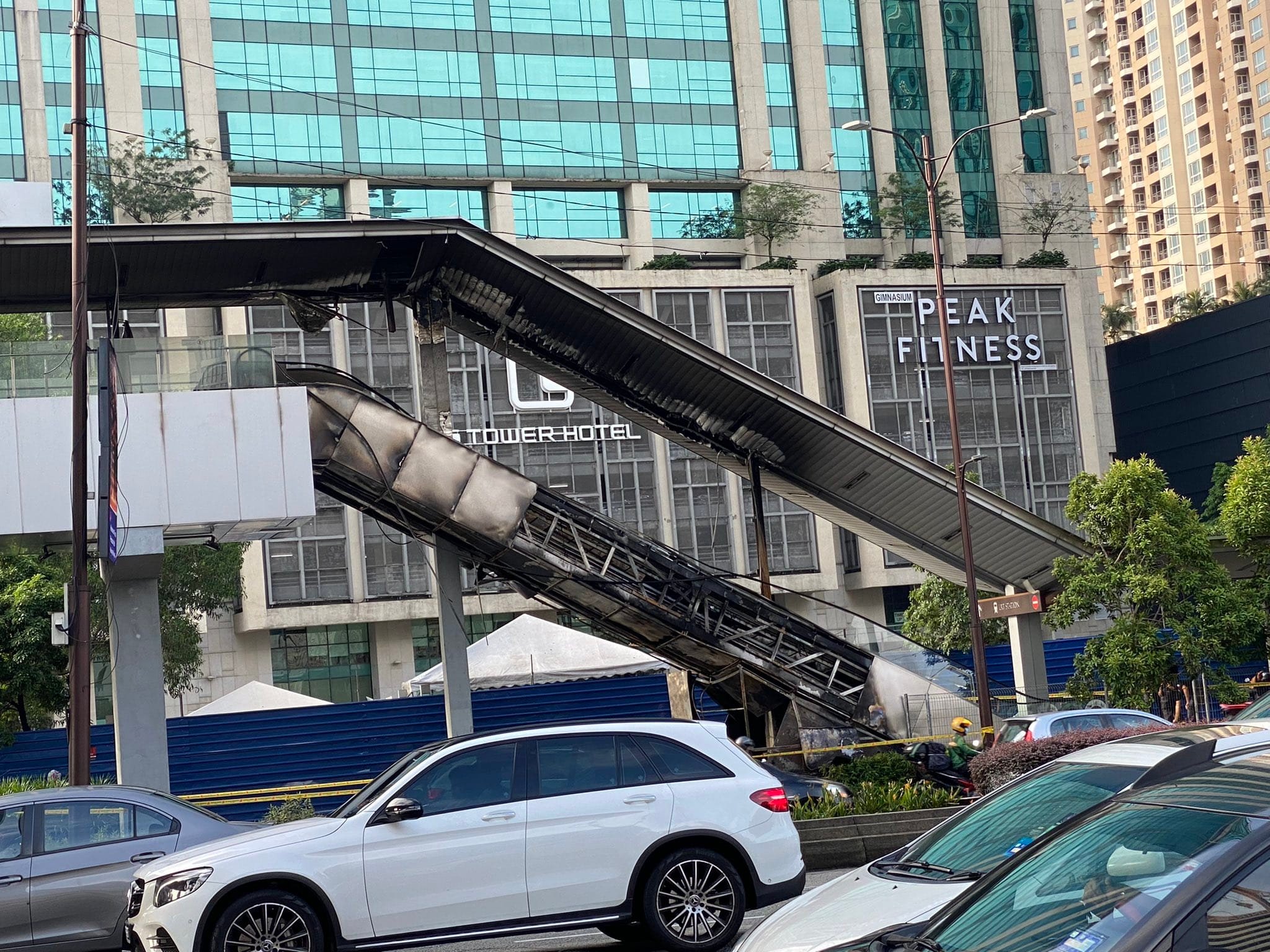 At this point in time, the cause of the fire is still under investigation but Yahaya said that they are suspecting that the blaze could have been attributed to a short circuit in one of the control panels. Thankfully, no injuries were reported as a result of the incident, and the escalators will be cordoned off from public use until further notice.
For more stories like this, follow us on Facebook by tapping here! 
Also read: Escalator leading to Sri Rampai LRT is still broken after 5 years. Now RapidKL says its DBKL's problem.