We Malaysians have always had the good fortune of being blessed with a culinary culture that is second to none. And that extends far beyond our daily meals too, with local traditional snacks aplenty. And come every Chinese New Year, you can be sure to expect a wide array of these tasty tidbits to be served on many coffee-tables at every family home you happen to visit, which may include the likes of pineapple tarts, crumbly love letters, or fluffy kuih bahulu.
Klang Mak Cik bakes adorable kuih bahulu in the shape of Koi fish
But how many of you have ever had pieces of kuih bahulu cast in the shape of Koi fish and decorated with beautiful specks of colour? Meet 57-year-old baker and entrepreneur Pujiah Bahran, who hails from Pulau Ketam in Klang. She is the owner of Pujiah Enterprises, a small baking business that sells an assortment of traditional baked goods, including mooncakes and her signature kuih bahulu.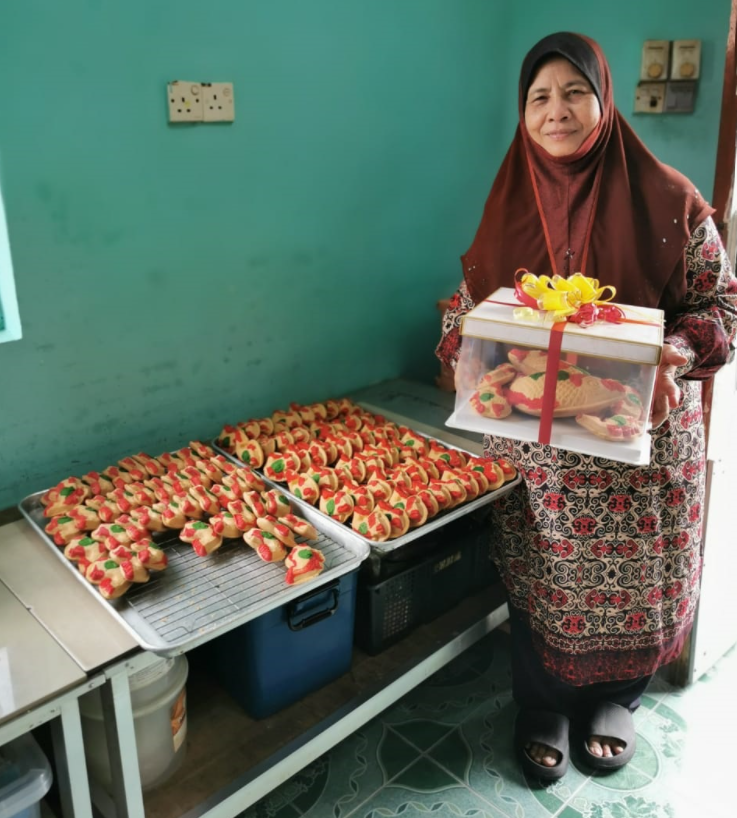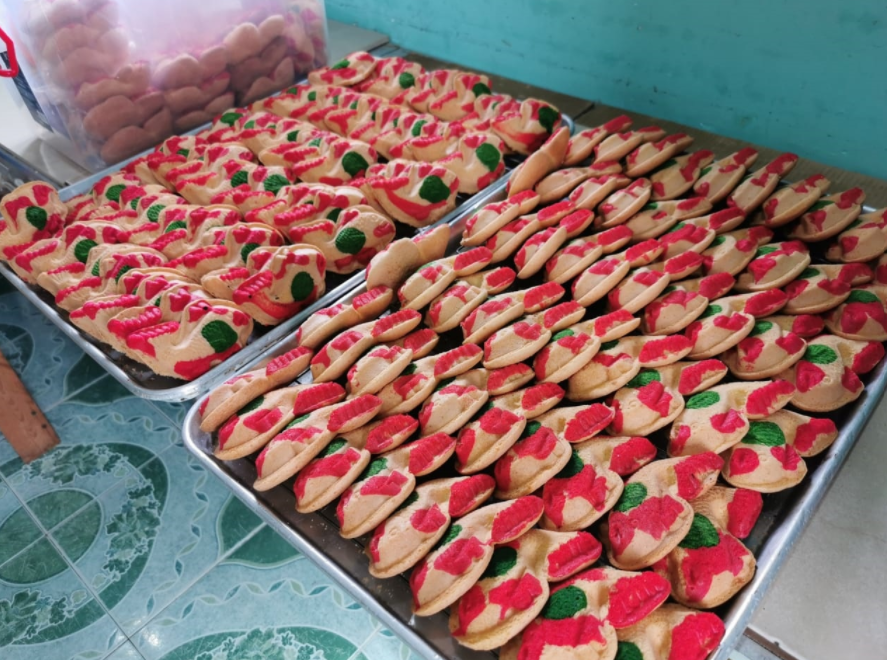 Having operated her business for over a decade, Pujiah explains that she had initially began selling her kuih bahulu, otherwise known as egg cakes, in the traditional gooseberry shape typically seen at most Malay banquets. However, a Chinese friend of hers then suggested that she should try making them in the shape of Koi fish instead, ahead of the Lunar New Year festivities.
"At the suggestion of my Chinese friend, I introduced Koi fish shaped kuih bahulu, which has since proven to be very popular among my Chinese customers during Chinese New Year,"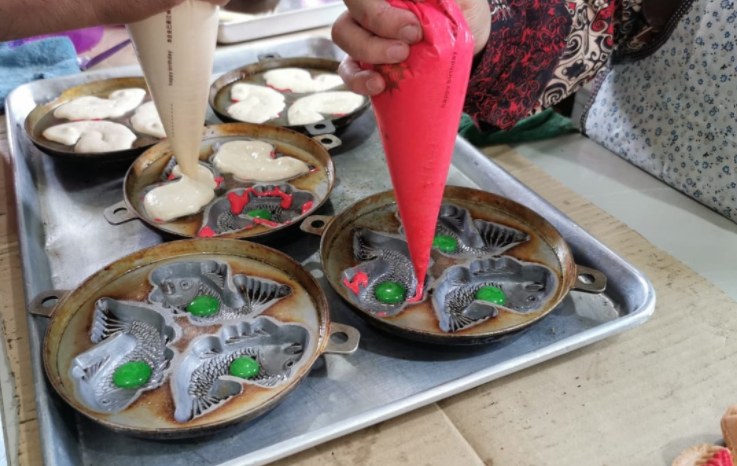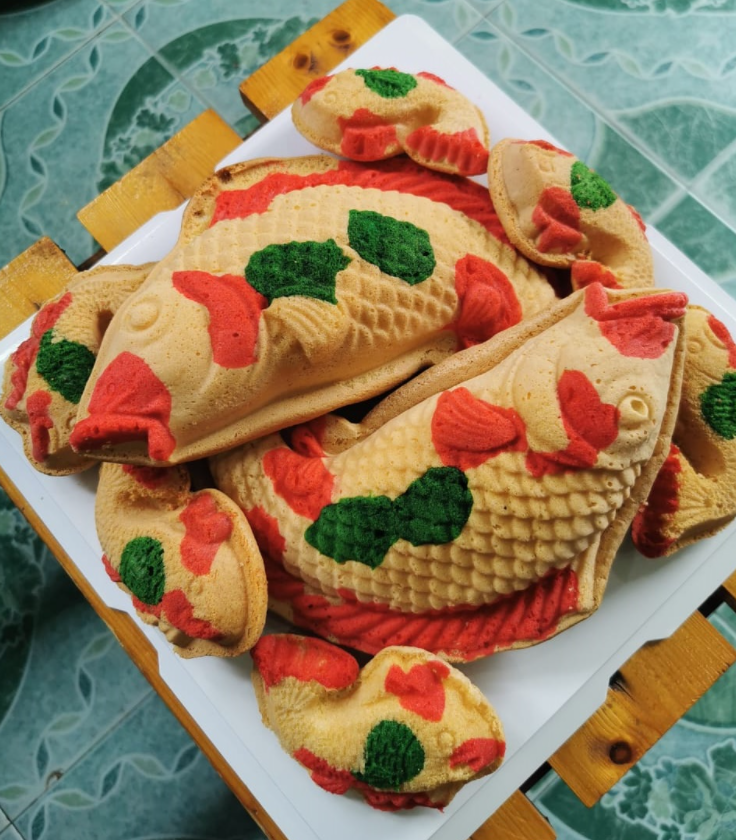 "I don't just see a demand for these kuih bahulu from Chinese customers, as Malay customers from across Selangor also love to buy them as souvenirs or gifts for their friends who are of Tionghoa descent." she said.
Her cakes are popular among local residents as gifts and souvenirs
Asides from being cast in the shape of Koi fish, which represents fame, familial harmony and wealth in Chinese culture, Pujiah also decorates her kuih bahulu with green and red specks before baking them in their moulds.
"The three colours all represent different meanings. My Chinese friends have told me that red signifies prosperity, green represents harmony and peace, while yellow symbolises a respect and admiration that is given to one another." she explains.
According to Sin Chew Daily, the 57-year-old baker has made an effort to adjust her recipes based off on the feedback and advice she has received from her Chinese friends, especially in terms of reducing its sweetness, in order to best appeal to their appetites,. Her baked goods have since gained a renowned reputation among locals of all walks of life in Pulau Ketam, and she even makes it a habit to send out some of her auspicious Koi fish cakes as gifts to her friends during the Lunar New Year.
With business going well, Pujiah estimates that she bakes over 500 pieces of Koi fish kuih bahulu daily on average, and sells them on an order basis with help from her 35-year-old son. Where prices are concerned, two small-sized Koi fish kuih bahulu will cost RM3, while a special gift set containing six small-sized fishes and two large ones will cost RM65.
For those looking to pay her shop a visit, you may do so at the following address:
No. 2 Lot 544, Jalan Yadi, Selangor, 41250 Klang
For more stories like this, follow us on Facebook!
Also read: M'sian man opens stall selling roti canai for only 50 sen so that even the poor can enjoy a warm meal