In a region where capital punishment remains a hotbed issue, it has been now been recently reported that an mentally-handicapped Malaysian man may now face the death penalty after being found guilty of being a drug mule in Singapore. 
Mentally-handicapped M'sian used as a drug mule
As stated in a now viral Change.org petition, Malaysian national Nagaenthran A/L K Dharmalingam was 21-years-old when he was arrested at the Woodlands Checkpoint in 2009. He was found to have been attempting to smuggle over  42.72g of diamorphine into Singapore, which had been strapped to his thigh. 
However, he was no ordinary drug mule. During his trial, it was found that Nagaenthran was diagnosed with an intellectual disability, and possessed an IQ of only 69. According to Healthline, the average human IQ level is between 85 and 115. A forensic psychiatric evaluation conducted on Nagaenthran further revealed that he suffers from attention deficit hyperactivity disorder (ADHD). 
He also testified that he had been intimidated and assaulted by a man who threatened to harm his girlfriend if he had refused to smuggle the drugs into the island state. In Singapore, those found guilty in the possession, consumption, manufacturing, import, export, or trafficking of prohibited drugs or substances deemed over the legal limit are punishable by death. 
And despite his intellectual impairment, the Singapore courts have found that Nagaenthran was unable to prove his case and will be slated for imminent execution on 10th November 2021, according to Lawyers for Liberty. 
The letter dated 26th October 2021 was addressed to Madam Panchalai A/P Supermaniam, Nagaenthran's mother, which states that the Singapore Prison Service will facilitate the family's travel arrangements into Singapore ahead of Nagaenthran's execution. 
Appeals were previously made
It is worth noting that two appeals were previously made in an effort to persuade a stay of execution for Nagaenthran in 2019 but were promptly dismissed, as reported by CNA. His first appeal was said to have been for Nagaenthran to be sentenced under new amendments to the Singapore Misuse of Drugs Act passed in 2012.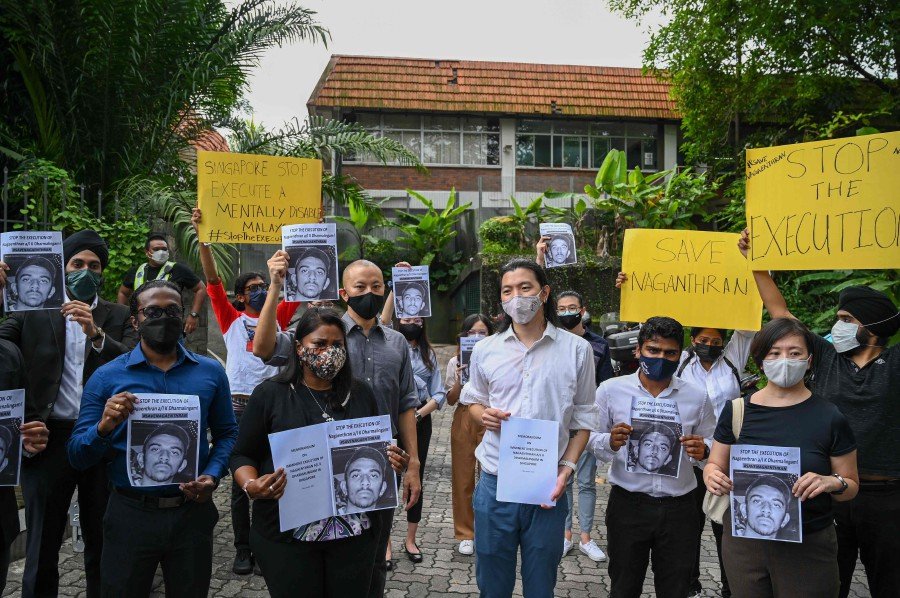 The new amendments would allow for those who only acted as drug couriers to be sentenced to life imprisonment in place of an execution, provided that "the public prosecutor issues the offender a certificate of substantive assistance for aiding Central Narcotics Bureau (CNB) of Singapore'. The courier must also be deemed to be suffering from 'an abnormality of the mind'. 
The letter was uploaded by the family's Singapore-based lawyer, M Ravi, who called it 'despicable' that the authorities would ask that the family make preparations for his funeral ahead of Deepavali, which falls on 4th November 2021 this year. His team continues to pursue any viable legal avenues in hopes of saving Nagaenthran from the hangman's noose, and is currently in the process of 'finalising legal challenges', as reported by Vice News.
Non-profits are trying to halt the execution
The case has since gained nationwide attention, with many non-profit humanitarian groups expressing their shock that the Singapore government would pass the death sentence upon a man that had been found to be intellectually disabled. 
In a press release, local non-profit rights group Lawyers for Liberty have called for the Singaporean government to halt the execution of Nagaenthran, stating that 'no civilised nation should resort to hanging the mentally disabled.' 
They have also stated that the nation is 'in defiance of the UN General Assembly which called on member states not execute 'persons with mental or intellectual impairment'.'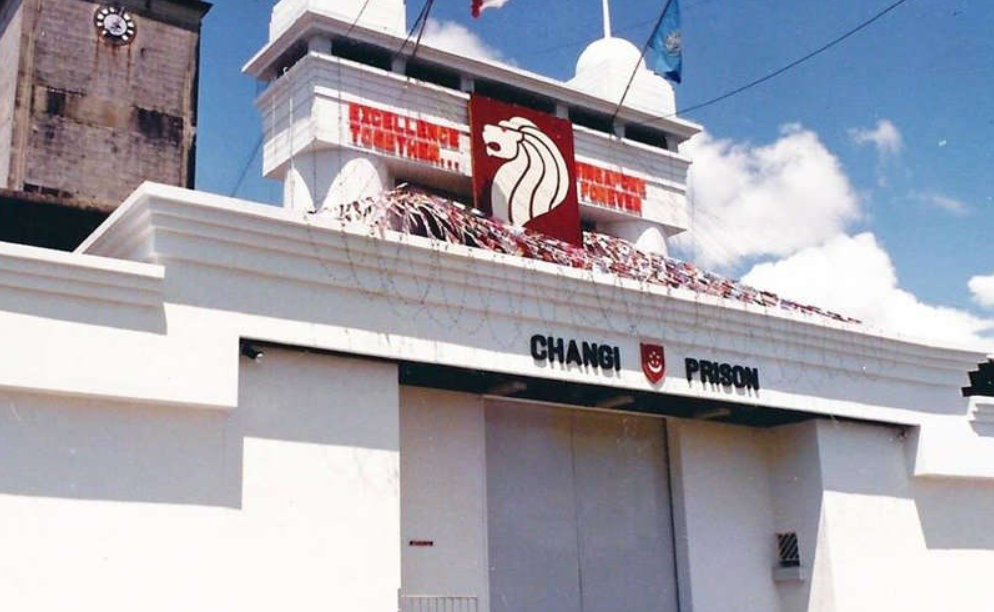 Human rights group Anti-Death Penalty Asia Network (ADPAN) voiced similar calls to put a halt on Nagaenthran's execution, likening the execution to a 'pre-meditated murder'. A press release from the group mentions that his intellectual impairment is a contributing factor to his involvement in the crime, and should have been considered during his conviction and sentencing. 
In addition, they echo Singapore's obligation to the United Nations Convention on the Rights of Persons with Disabilities, which the island state counts itself as a signatory of. 
As of writing, the execution is slated to commence as scheduled in Singapore's Changi Prison. Malaysian Foreign Minister Saifuddin Abdullah has also reportedly written to his counterpart in Singapore today (3rd November 2021), over the matter. 
For more stories like this, follow us on Facebook.
Also read: A M'sian FB group was created to sexually fetishize unsuspecting pregnant women