An emergency call made to the authorities by a senior citizen who had been working near the riverbank of Sungai Api-Api in Nenasi, Pahang has led to the conclusion of a 9-month long search for a missing Johorean. In a Facebook post shared by the Pahang Fire and Rescue Department, the tip was made after the elderly farm worker spotted the roof of a vehicle that crested over the river's murky surface.
Missing Johorean found dead in submerged car in Pahang
Organising a coordinated effort between members of the Nenasi and Pekan fire stations respectively, 15 personnel in total were dispatched to the scene at noon on Saturday (July 23rd 2022) to recover the vehicle from underwater. An excavator and tow truck were used to pull the car up to the surface, before it was brought to a rest by the roadside at 4.40pm.
A preliminary investigation of the vehicle, which was identified as a Nissan Grand Livina bearing the license plate WWF 3187, revealed that it was part of a missing person's report lodged in 2021. A body found still buckled into the driver's seat of the car was later identified as that of 24-year-old Muhammad Iman Aqmar Dzulkarnain who hailed from the state of Johor, reports Harian Metro.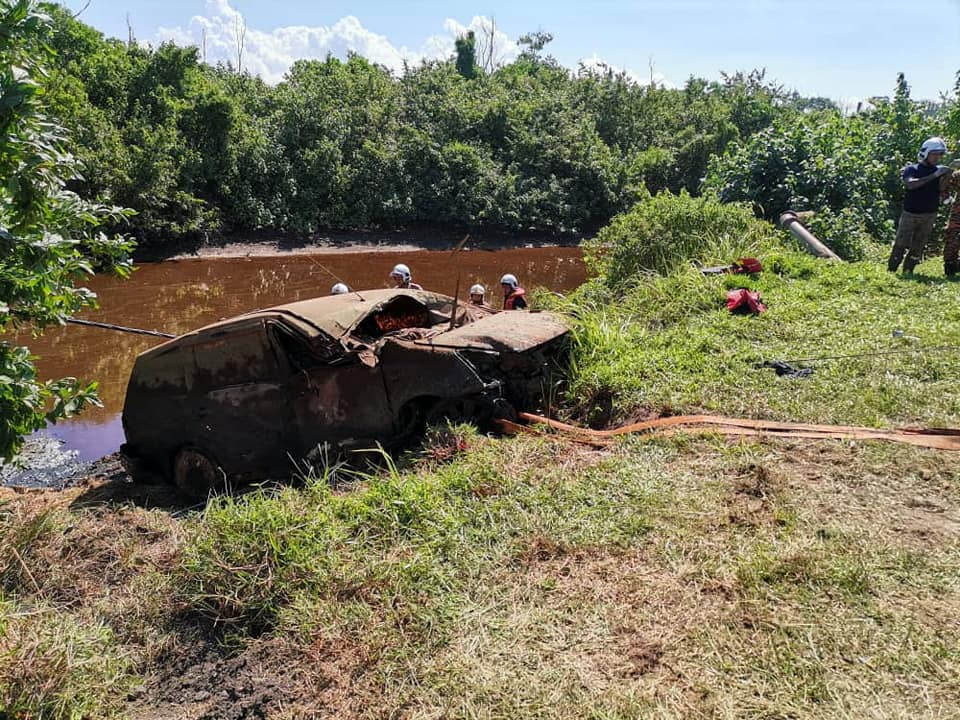 His mother, 55-year-old Azmawati Ab Kadir, said that she had received a phone call from a member of the public, informing her that her son's car had finally been found.
"I received a call sometime around noon as someone had thought a piece of news from Facebook was connected with my eldest son's disappearance. They told me they found his car in a river.

Not long after, I received another call from the police at around 1.00pm, telling me the same thing." she said.
Was reported missing in 2021 en-route to Terengganu
This was later confirmed by her other child, who coincidentally also worked as a firefighter. She was told that her eldest son's personal artefacts, including his work bag, work clothes, and work pass bearing his name, were all found at the scene.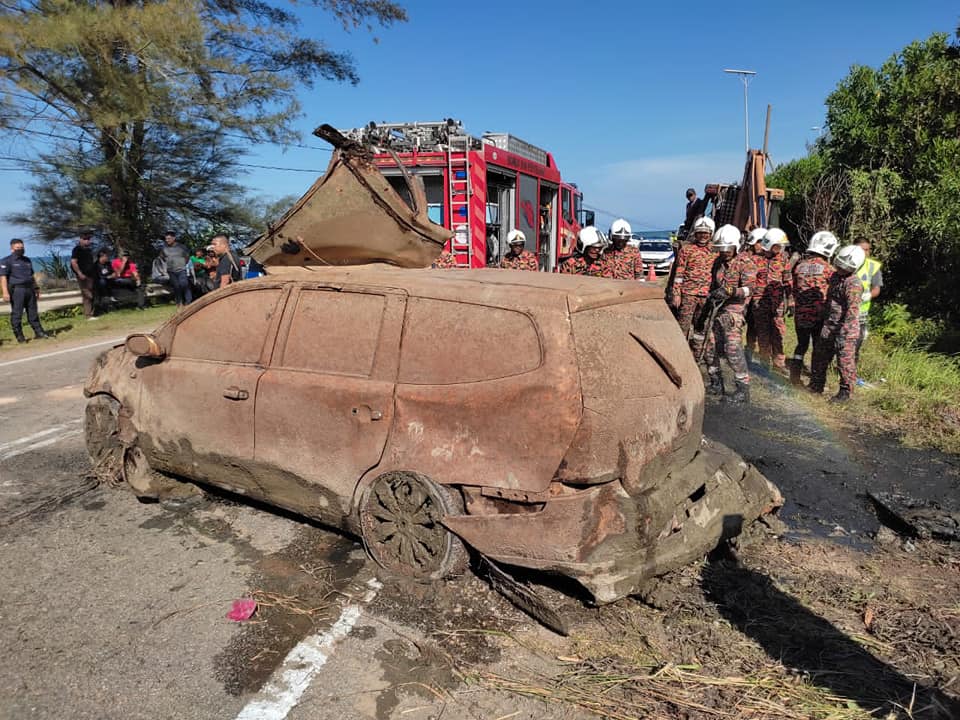 Despite his untimely demise, Azmawati said that she felt relief that the search for her son has finally come to an end, and that she would be able to lay him to rest. She adds that the road leading along the river where her son was found was often used as part of his journey to and back from work. Upon his disappearance in October of last year, they have tried searching at the very same location to no avail.
Iman had depated from Pasir Gudang in Johor at 1.30am towards the state of Terengganu where he works on 29th October 2021, before losing contact with his family and being reported missing.
For more stories like this, follow us on Facebook by tapping here!