In a devastating development to emerge out of America, it has been reported by the Associated Press that an 18-year-old gunman had opened fire in an elementary school located in the Texan city of Uvalde. The horrific tragedy has left 18 students and 3 adults dead so far, with the gunman himself, identified as Salvador Ramos, shot dead by the police.
18yo teenaged gunman opens fire at Texas elementary school
Speaking on the condition of anonymity, local law enforcement authorities say that the death toll from the shooting is expected to rise. The shooter, who was identified as a native of a Uvalde himself, was said to have entered into Robb Elementary School premises armed with a handgun and what is believed to also be a AR-15 semi-automatic rifle, in addition to high-powered magazines.
Unnamed sources have also revealed to American new agency CNN that the shooter had shot and killed his own grandmother before leaving for the school. Uvalde Consolidated Independent School District police Chief Pete Arredondo said that Salvador acted alone.
Tom Nordwick, spokesperson for the Uvalde Memorial Hospital, said that 13 children from the school and a man in his 40s were receiving treatment at their medical facility, while the University Hospital in San Antonio said that they have received a child and a 66-year-old adult victim from the school shooting.
Students were from the second to fourth grade
Texas Governor Greg Abbott said that the gunman had "…shot and killed, horrifically, incomprehensively,".
"It is believed that two responding officers were struck by rounds, but have no serious injuries." he adds.
JUST IN: Gov. Greg Abbott gives an update on the school shooting in Uvalde. INFO: https://t.co/rhVwftZh2Y pic.twitter.com/4JSRU5FQlR

— CBS Austin (@cbsaustin) May 24, 2022
The BBC has reported that the shooting began at 11.32am local time, and authorities have already evacuated all students present. The school serves about under 600 students in the second, third, and fourth grade, which makes their average ages out to be between 7 to 9 years old.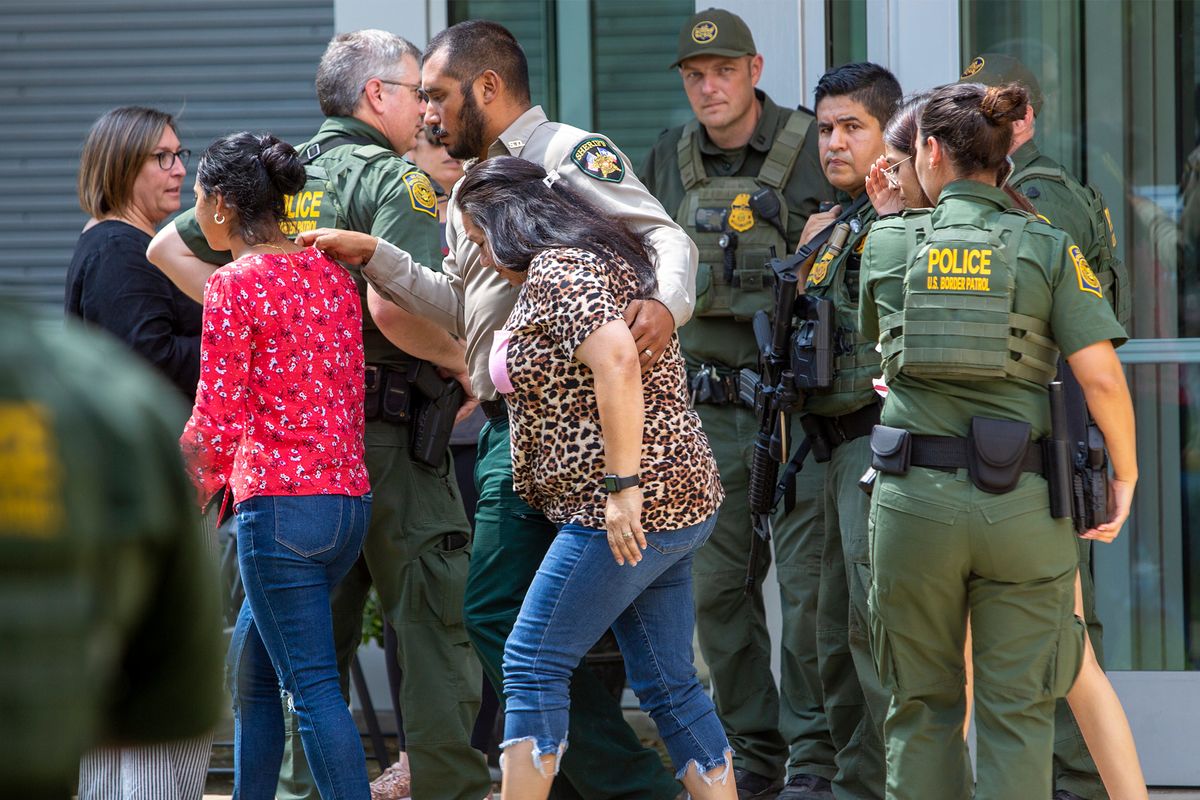 American President Joe Biden has ordered flags at the White House and other federal buildings across the country to hang their flags at half-mast in honour of the victims at Uvalde, while representatives from the White House are expected to speak on the matter later today. According to USA Today, this is the deadliest school shooting since the Sandy Hook Elementary massacre that took place in 2012, where 26 people, mostly comprised of young students, had died.
For more stories like this, follow us on Facebook by tapping here! 
Also read: Japanese man dressed as The Joker injures 17 with knife in horrifying attack on Tokyo subway