As routine as clockwork, Malaysia is once again experiencing the effects of the monsoon season as it sweeps throughout the country from the middle of November, carrying along with it a deluge of persistent, unrelenting rain storms as well as flash floods in multiple states.
But beyond that, weather experts have also said that the weather phenomenon will likely see temperatures drop nationwide, with cooler, more chilly weather anticipated to remain until February 2023.
M'sians may experience cooler, chilly weather up until next February
Quoting Malaysian Meteorological Department (MetMalaysia) deputy director-general (strategic and technical) Dr Mohd Hisham Mohd Anip, local news agency BERNAMA reports that the cold spell can be attributed to the change in cold winds that are being carried along from mainland China by the Northeast monsoon, which is further exacerbated by rainclouds obscuring sunlight.
"So, when there are a lot of rain clouds, in terms of the sun's rays being somewhat shielded, which causes the temperature to be lower compared to other periods of the year," Hisham told the media outlet.
But beyond that, he has also pointed to how the Sun's position is far into the Southern Hemisphere, due to the rotation of the Earth on its axis around this time of the year. While countries in the West get to enjoy snowfall, we make do with wetter, cooler, and somewhat gloomier skies.
"When the sun tilts to the south, the northern hemisphere will experience winter. This will affect countries (like Malaysia) on the equator," he adds.
Interior states may see lower temperatures
But just how chilly will Malaysia be getting? Well apparently, flat-land states that are located in the interior of the Peninsula such as Kelantan, Pahang and Perak, are more likely to feel cooler than those that hug closer to the coasts. Hisham notes that back in 2014, temperatures in Kuala Krai, Kelantan dropped to 17 and 18 degrees Celsius, and said that there is a likelihood that it may happen this year as well.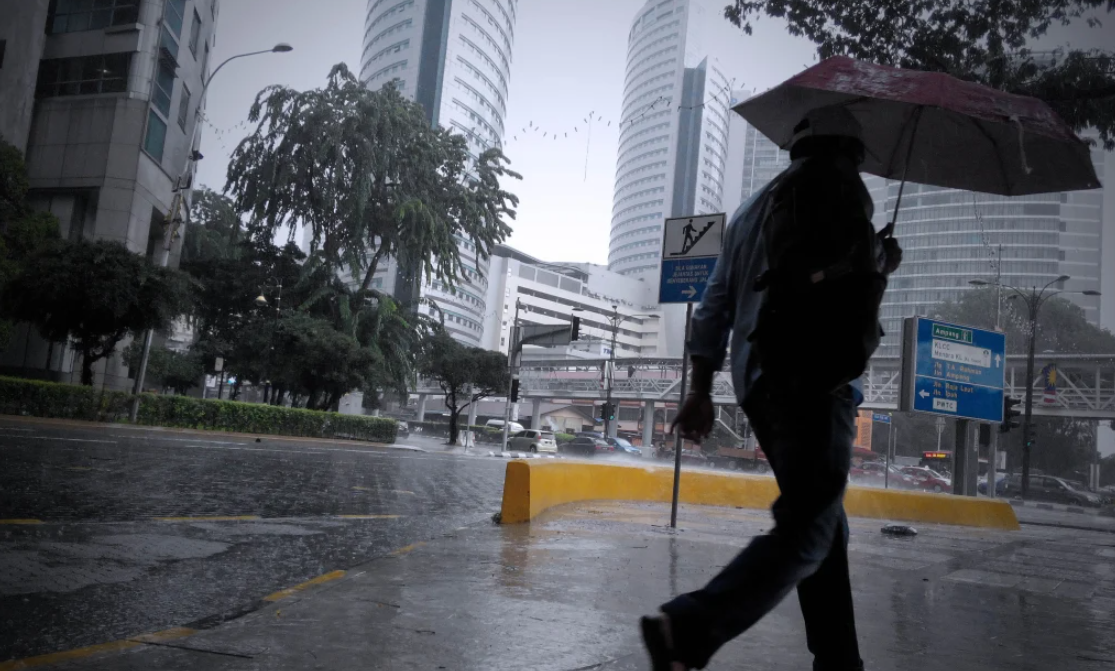 Dr Hisham's sentiments were echoed by  meteorologist Professor Datuk Dr. Azizan Abu Samah from Universiti Malaya, who said that the chilly temperatures may persist in some states such as Terengganu and Kedah. Drawing up an example, he said that Kedah may see scorching hot days, but much cooler nights.
And as winds from China rolling into Malaysia until February of next year, temperatures could plunge down to 22 degrees Celsius.
"The change in (direction of) the monsoonal wind will indeed affect the temperature and this situation will also be influenced by the geography or position of an area, if it is in Genting Highlands the temperature is even more chilly," he said.
Cloudy skies aside, the need to pile on an extra layer (or two, depending on how well you handle the cold), can be explained by Northeast gusts blowing in from Siberia, explained Dr Azizan.
Malaysia experiences two monsoon seasons per annum; the Southwest Monsoon that begins from late May and ends in September, and the Northeast Monsoon which begins from late October and ends in March.
Tap here to give us a 'Like' on Facebook and stay up-to-date on the latest news!
Also read: Elephants spotted moving up a hill in Kelantan, Orang Asli believe it may indicate bad weather ahead