Update: TNB has clarified that the blackout at SJK(C) Kepong 2's polling station had been attributed to a wiring fault on the end-user side, as well as a supply system disruption from a mobile power source. A similar incident was also reported in SK Guru Kalghidar, Ipoh.
Kejadian gangguan elektrik di kanopi, SK Guru Kalghidar, Ipoh & Kepong Chinese Primary School dirujuk.

Bekalan TNB adalah baik & teratur. Siasatan mendapati punca disebabkan oleh masalah pendawaian serta gangguan sistem bekalan melalui janakuasa mudah alih di pihak pengguna.

— Tenaga Nasional (@Tenaga_Nasional) November 19, 2022
---
As the calendar finally turning November 19th, 2022, Malaysians all across the country will now be showing up at their respective polling stations in droves to cast their ballots. With that said, some quarters are also understandably wary of the day's occurrences at the polls, given the chaos that ensued during the previous General Elections back in 2018.
Blackout in SJK(C) Kepong 2 polling station 
And in a close parallel to the 14th General Elections, it was earlier reported by local newspaper Sin Chew Daily that a polling station located in SJK(C) Kepong 2 suffered a blackout during the early part of the day. The sudden disruption was said to have occurred as a result of a power generator failure, plunging voters into a brief period of darkness as they were casting their ballots.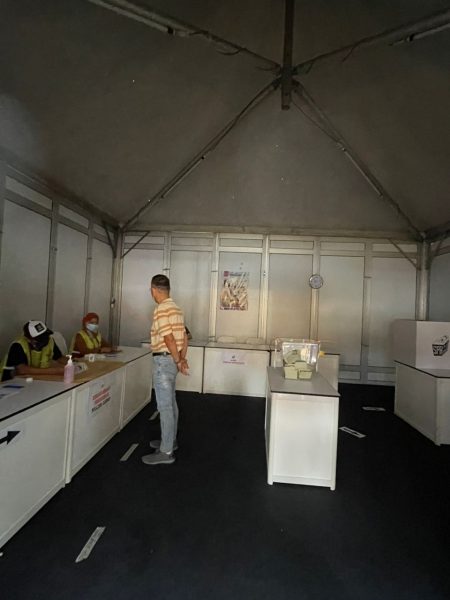 Lawyer and Pakatan Harapan candidate for the Kepong constituency, Lim Lip Eng, visited the affected polling centre at 8.00am in the morning to learn more about the situation. He then instructed the malfunctioning generators to be replaced, so that operations may resume as normal.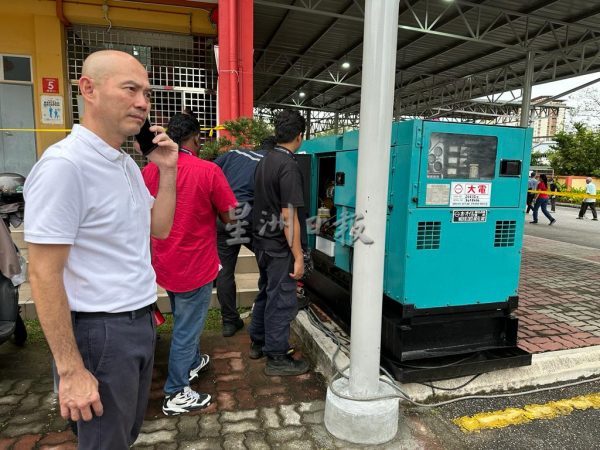 Generator failure to blame
Photographs indicate that voters, some of whom are elderly and had difficulties with their eyesight, were left with no other option but to cast their votes while attendants from the Election Commission held portable lightbulbs overhead.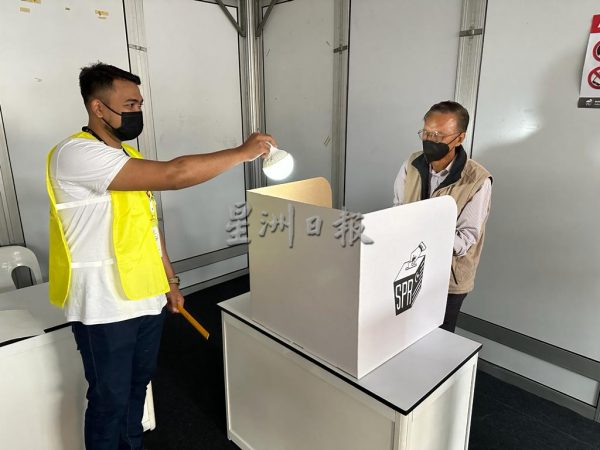 The generator failures were said to have been caused by an overload, after they were left running throughout yesterday night.
In related news, the Malaysian Election Commission reports that 47% of eligible voters have already participated in the 15th General Elections as of 12.00pm today. This time around, 21,173,638 individuals are eligible to cast their ballots, with 224,832 of them comprising of early voters from law enforcement authorities, armed forces, as well as their spouses. Polling centres have been open since 8.00am, and will remain in operation until 6.00pm today.
Tap here to give us a 'Like' on Facebook and stay up-to-date on the latest news and stories!
Also read: Ampang MP Zuraida ridiculed after fishing for voter support by dancing in 'flash mob' on road divider