TYT, a herbal medicine supplier in Malaysia has recently organised an online infant massage course, which proved to be a success with a total of 399 participants. It was also recorded as the Most Participants In A Virtual Baby Massage Class in the Malaysia Book Of Records!
This virtual baby massage course hosted by TYT was awarded by the Malaysia Book of Records 
The virtual event was hosted by baby massage instructor Aunty June. She has also brought along celebrities, YouTube star Inthira Kalanjiam and Malaysian actress Eyra Hazali to assist in the step-by-step demonstration.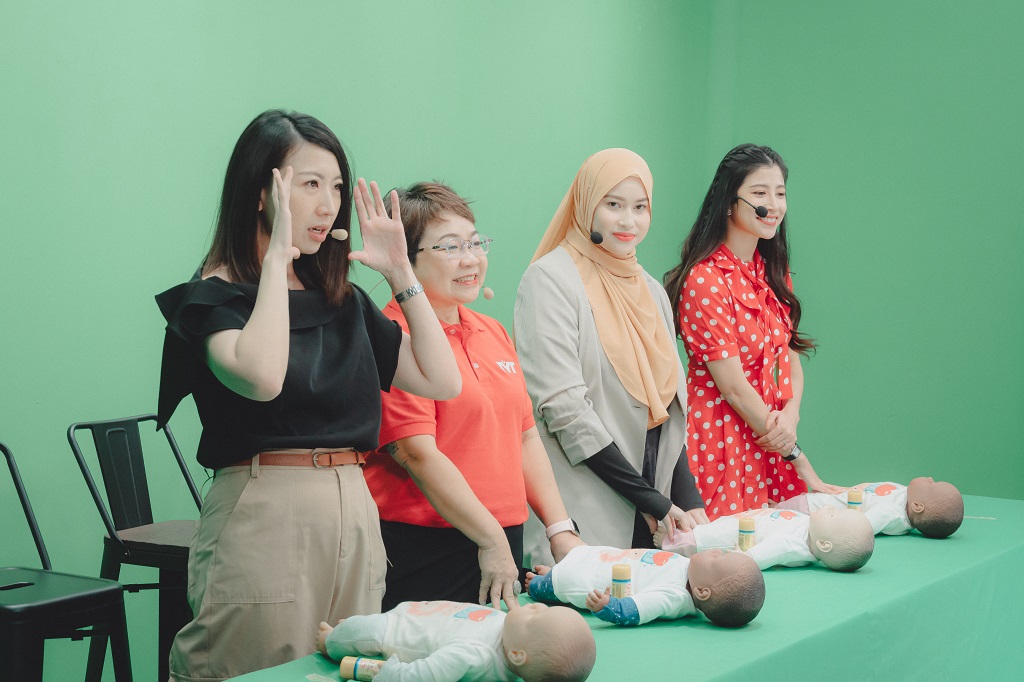 According to Aunty June, massage is a good method to improve mother-child bonding, and to relax and release the baby's tensions. 
"During the massage process, a parent's calming voice, caring expression and loving touch can bring comfort and security to a child; therefore providing a great bonding experience,@ she said. 
She furthermore encouraged parents to massage their infants every day to form a strong bond, and it also helps in the child's development.
Making herbal medical oil for over three generations
TYT was established 65 years ago, and it has been going strong for three generations. The founder of this Malaysia-based company started off by making herbal oil based on a recipe he received from his mother. He sold the herbal oil to his neighbours and relatives, who were intrigued by its effectiveness. Soon, word spread and he began a family business in producing this traditional liniment. 
The TYT Herbal Medicated Oil carries the calming scent of lemongrass, and it is effective in relieving stress and body tension. Furthermore, it does not carry camphor, menthol, or eucalyptus, therefore it is safe to use on newborn babies.
The Deputy General Manager of Malaysia Book of Records, Aaron Bong complimented this event to be beneficial for new and expecting parents. He was also happy to see that many businesses have transitioned well to using virtual platforms after the pandemic. 
Tap here to give us a 'Like' on Facebook and stay up-to-date on the latest news!
Also read: Johnson & Johnson to discontinue their signature talc baby powder in 2023 amid health concerns & cancer lawsuits