In an awfully tragic turn of events, it has been reported by local media that a routine night flying drill that had been organised by the Royal Malaysian Air Force ended in tragedy when a fighter jet crashed landed at a Penang air base at about 10.00pm yesterday (17th November 2021).
Fighter jet crashed in Butterworth Royal Malaysian Air Force base
The crash had involved a Hawk 108 MK108 two-seater jet that is typically used by the air force for advanced jet training purposes, according to NST. It is unclear at this time as to how the crash had occurred, but the RMAF has issued a statement confirming that the accident had taken place at the Butterworth Air Force base runway, and has asked for the public to avoid making any speculations at this time.
The Star reports that according to eyewitness accounts, the downed jet had emitted a 'different sound' prior to crash landing on the runway.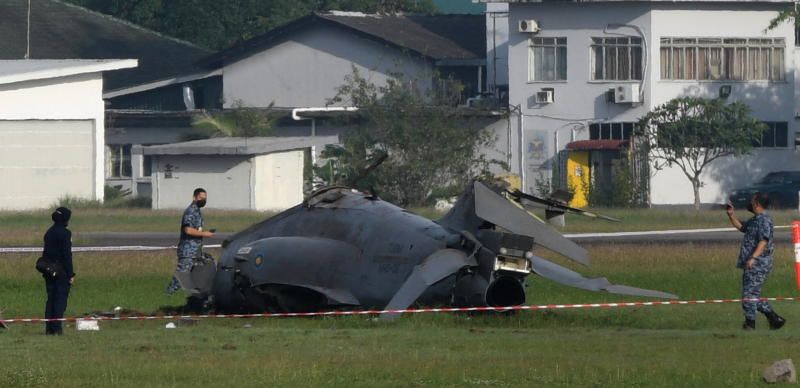 According to a Facebook update from Malaysian defence minister Datuk Seri Hishammuddin Hussein, the crash had claimed the life of one airman, while another was injured. The deceased has since been identified as Captain Mohamad Affendi Bustamy, while his surviving cohort was identified as Major Mohd Fareez Omar, who is presently receiving treatment in Hospital Seberang Jaya.
Investigations are pending
The Royal Malaysian Air Force has since been instructed to submit a detailed report, as well as conduct an investigation as to the true nature behind the cause of the crash, while the Ministry of Defence will be providing as much assistance as possible to the family members of the two airmen who were involved in the incident, reports Malay Mail. 
Prime Minister Dato' Seri Ismail Sabri has since also extended his condolences to the family of the deceased.
For more stories like this, follow us on Facebook. 
Also read: 7yo M'sian schoolgirl tragically dies from severe head injuries after being run over by van