In recent times of crisis after the wake of devastating floods that have swept across multiple states in West Malaysia, our very own countrymen are among the first to immediately respond to the disaster. Assembling in large volunteer groups with the express purpose of saving stranded flood victims and providing aid, many have weathered dangerous conditions to ensure the safety of those affected by the floodwaters.
Flood victims allegedly refused food aid they didn't like
And among them included Mr Sharil of River Cruise Teluk Intan, who wasted no time at all in mobilising his own rescue effort by going out into flood affected regions with a number of his own boats, hoping to either deliver supplies to flood victims or recover those who still remain stranded in their homes. But unfortunately for Mr Sharil, his rescue efforts did not quite go as planned.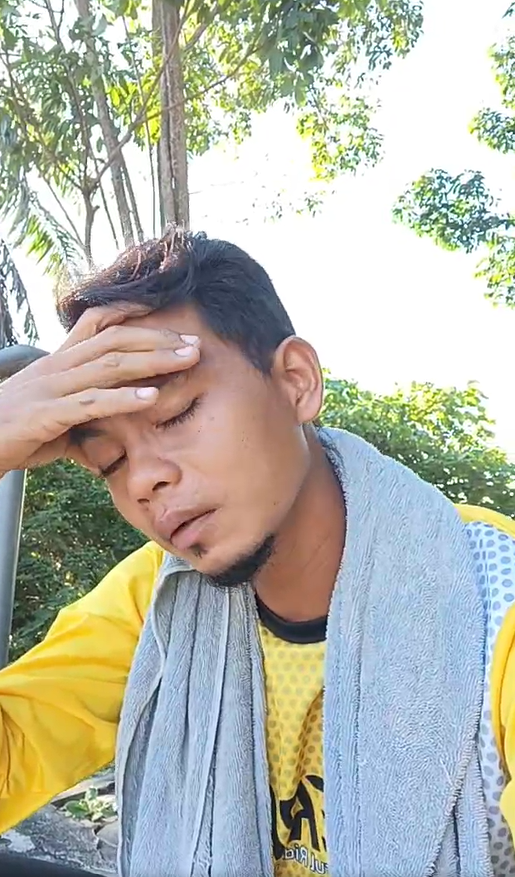 In a livestream that he recently held over his company's Facebook page documenting the flood relief efforts that he had been a part of, Mr Sharil shared his disappointment over the fact that during his time out in the field, he claims to have encountered flood victims who turned down food aid that was being delivered by him as his team.
"The food we brought was littered everywhere. It went bad. It was a complete waste. We won't bring food aid with us again the next time," he said.
They only wanted nasi lemak and not nasi ayam
Instead of taking what was offered to them by ways of food aid, Mr Sharil claims that some flood victims instead asked if they had any other meal options. When told that the food aid only consisted of nasi lemak, the flood victims refused the meals, requesting for nasi ayam instead.
"We had to struggle to bring the food to them, and yet they refused to accept the food aid. They didn't want nasi lemak. They wanted nasi ayam with some dishes. I was furious." he laments.
Mr Sharil goes on to point out that some flood victims were left so hungry they had to break into convenience stores to survive and yet, there are those who insisted on being picky with the food they were given. Some had even turned the food aid away as the bags that they had been delivered in were wet. Upon being contacted, a representative from River Cruise Teluk Intan explained to Wau Post that the food aid was not prepared by their company, but was in fact donated by other agencies. They were only tasked to bring the food to the flood victims.
You may watch his livestream below.
Follow us on Facebook for more stories like this!
Also read: 'Why did the govt only come when floods have receded?' Mak cik confronts govt minister over delayed rescue efforts