TGV Cinemas will open ticket sales tomorrow for Hollywood Blockbusters such as Black Widow, The Suicide Squad & Jungle Cruise releasing 23rd September.
Starting tomorrow, 13 TGV locations will also open their doors inviting TGV MovieClub members back for free screenings until the 19th Sept, which will be followed by discounted tickets & F&B specials for limited screenings until nationwide opening on 23rd September.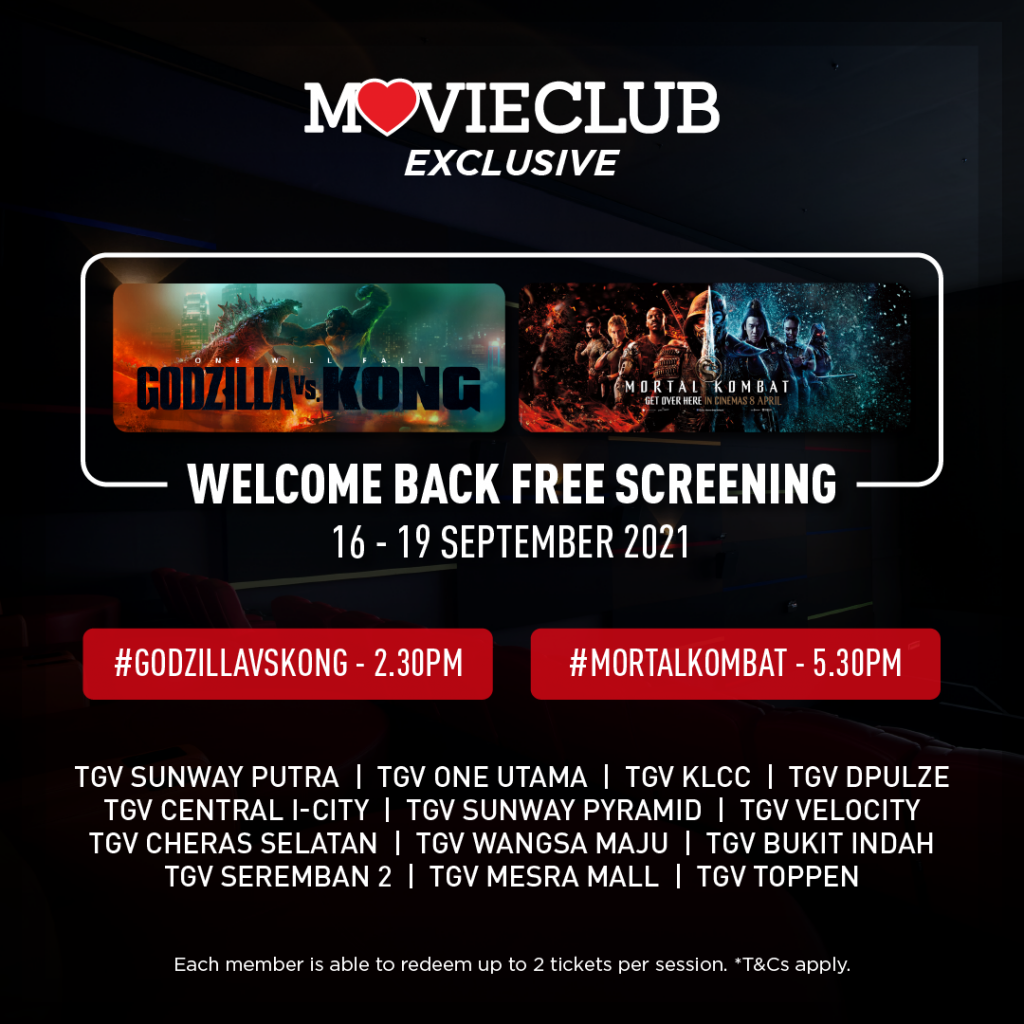 To comply with new cinema SOP only permitting F&B sales online, TGV is also the first cinema to enable a dedicated F&B sales journey via their app for customers who wish to purchase food upon arrival at cinemas. Guests can simply order their cinema snacks via the TGV app and collect items at the counter before entering the movie theatre.
"We put our customers at the heart of everything we do and remain committed to ensuring a safe return to cinemas for our guests. Our guest surveys clearly indicate that moviegoers prefer to order cinema snacks once they are physically at our cinemas, the in-app F&B sales feature is intended to compliment the natural behavior of TGV moviegoers whilst minimize contact, whilst of course those wishing to pre-order when purchasing tickets can do so online.
The MovieClub members limited screenings commencing tomorrow will help us prepare for our nationwide opening on the 23rd. We will be conducting test runs of all our operating systems and SOPs in a controlled environment ahead of our nationwide opening next week." said Mohit Bhargava, GM of Sales & Marketing, TGV Cinemas.
Whilst the sessions are intended for MovieClub members, TGV Moviegoers who are yet to join the MovieClub can also purchase tickets via the website & app to the limited sessions this week.
Detailed SOPs are published online on https://www.tgv.com.my/latest-news/tgv-cares Moviegoers will be notified via TGV's social media once tickets are on sale tomorrow.