It has been reported just yesterday that a teenage girl in the Eastern Malaysian state of Sabah had bravely jumped out of a moving car, when she found herself falling victim to alleged sexual assault and robbery. Occurring along Jalan Kionsom Inanam in Kota Kinabalu, the teenager, who was working as a part-time sales associate, was said to have ordered an e-hailing driver to send her off to work in the morning of 31st March 2022.
19-year-old teenage girl falls victim to alleged sexual assault & robbery
According to social media posts that have been circulating within the community concerning the incident, the teenager had boarded a dark-blue Perodua Axia bearing the number-plate SD 5399 P. While en-route to her workplace in Menggatal, Kota Kinabalu deputy OCPD Supt George Rakman said that the e-hailing driver, who is known only by the name of Zahir, informed the victim that he would be taking a detour to reach her destination as the main road appeared to be congested.
Sensing nothing amiss, they continued on their journey for a distance until they reached close to the Kionsom waterfall area. It was at this time that the driver reportedly told the victim to switch from sitting at the backseat of the car to the front passenger seat, reports The Star.
Leapt out of a moving car when driver pulled out a small knife
Unaware of the man's intentions, the 19-year-old did as she was told but suddenly found herself being molested as the driver reached over to grope her thighs. Warning him not to do it again, she said that the driver then proceeded to remove a small knife and demanded for her to hand over all the money she had on her person.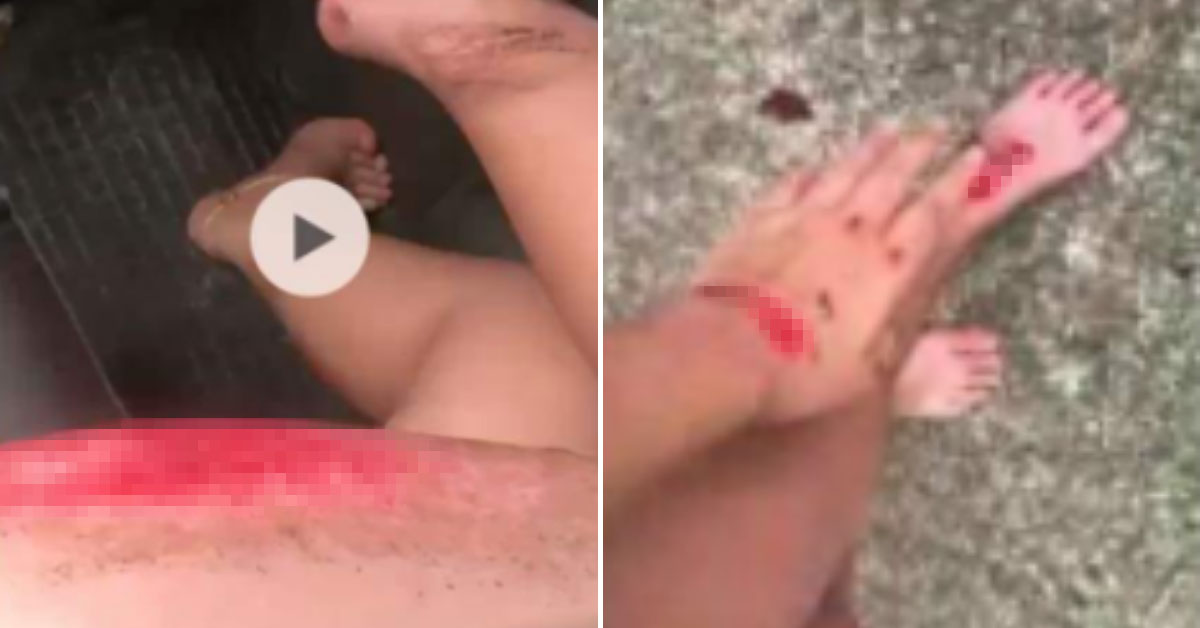 Shocked and frightened, the teenager did the unthinkable and leapt out of the man's car, before escaping on foot. Contacting a friend, the teenager proceeded to lodge a police report at 1.14pm the very same day. She wound up sustaining injuries to her thighs and hands as a result.
Initial investigations conducted by authorities show that the number plate on the Perodua Axia was in actuality registered with another vehicle.
"A hunt is on for the suspect," Supt George added.
Anybody with information pertaining to the case are urged to contact the case's investigating officer, Inspector Riduan Abd Majidat at 010-514 4059 or to visit the nearest police station to assist in investigations.
For more news like this, follow us on Facebook by tapping here! 
Also read: Truck driver blocks woman's car & confronts her near Kinrara, later gets stopped by police & tests positive for drugs