Thirty thousand hearty cheers for Merdeka rang across 763 Tealive stores throughout Malaysia today – including three loud ones from Dato' Rosol Wahid, Deputy Minister of Domestic Trade and Consumer Affairs at Pavilion Kuala Lumpur here.
Tealive rings in National Day cheer with 30,000 Merdeka cheers
Tealive, a proudly Malaysian brand born in 2017, today offered free coffee to anyone who proclaimed "Kopi Merdeka" three times at its stores. It gave away 10,000 cups of Tealive Signature Coffee to the first 10,000 customers today. Under this campaign which coincided with its expanded "Coffee by Tealive" menu, the brand is adding 30,000 cheers for Merdeka two weeks before Aug 31.
Rosol turned up at the the Tealive+ Concept Store this morning to join in the campaign. He proclaimed "Merdeka" and was promptly served his Tealive coffee.
"Love for the country can be expressed in many forms. Although this Kopi Merdeka program looks simple, I hope it can boost the love for the country and the pride of being a Malaysian especially among youngsters."

"I also hope and encourage all of us Keluarga Malaysia to play our part in preserving the harmony, love, respect and togetherness in our nation, as underlined by the National Day celebration theme of 'Keluarga Malaysia, Teguh Bersama'," said Rosol.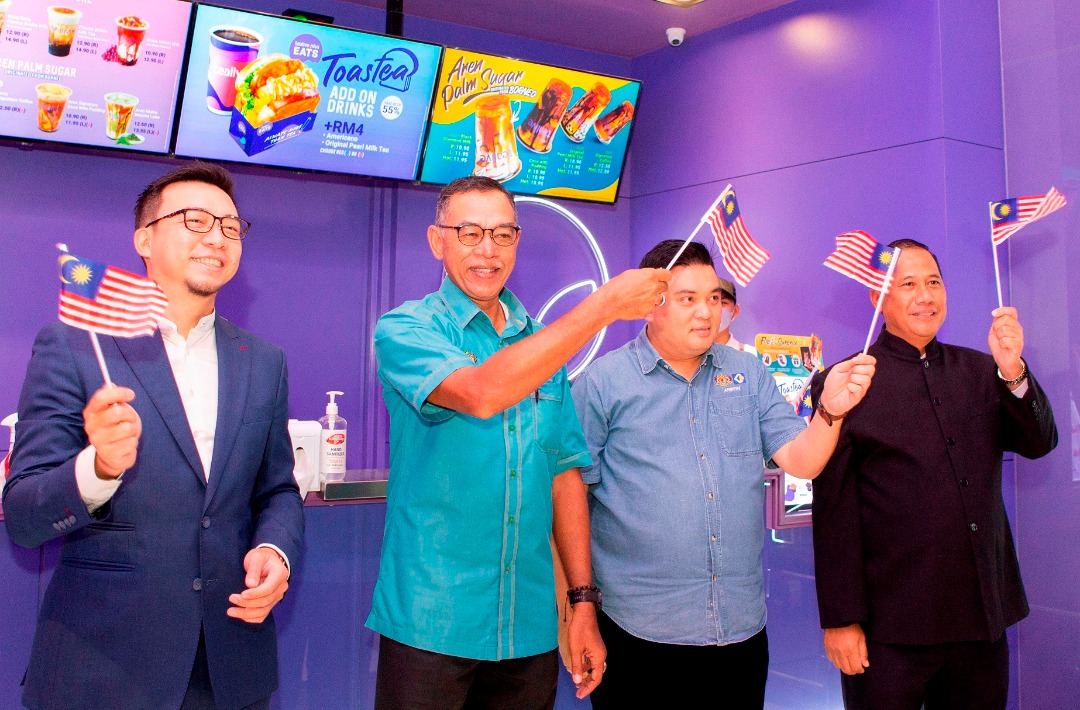 Loob Holding Sdn Bhd founder and CEO Bryan Loo expressed his gratitude to the Deputy Minister for his proactive support for this campaign.
"We thought of building up patriotic fervour among Malaysians in the run-up to Merdeka Day on Aug 31. So we had this idea of giving away free coffee to mark our expanded coffee menu.

We are all humbled by Dato' Rosol's presence at our Concept Store and this is a tremendous show of support for our programme," said Loo, adding that after the free coffee had been redeemed, Tealive is offering a 31% rebate for Signature Coffee right up till Aug 31.

"Once again, we are truly thankful to our loyal Tealive fans for their continuous support which had motivated us to grow in Malaysia and overseas.   Thanks to them, we will be opening our 800th store next month and enhancing our lead as the top regional lifestyle tea brand," he said.
Experience their latest Aren Palm Sugar range, made with pure Aren Palm Sugar from Borneo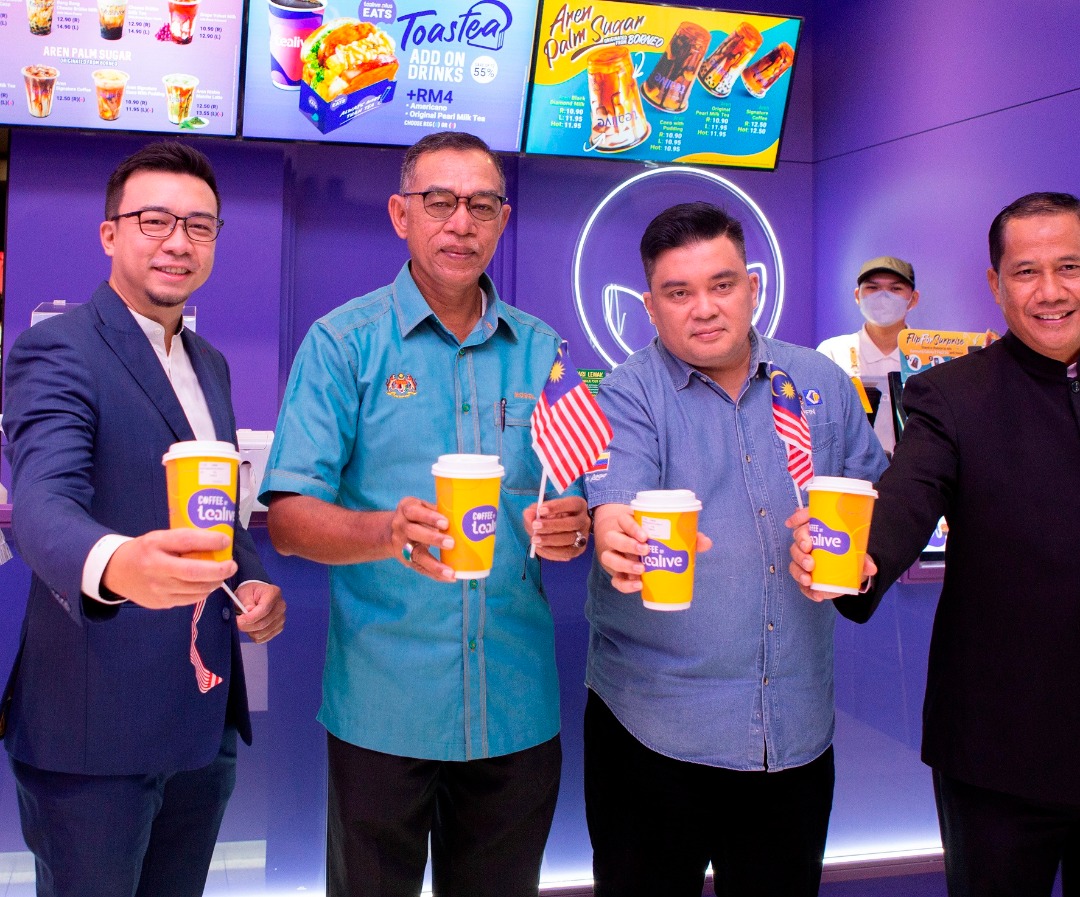 Loo explained that all Tealive stores now offered a much wider range of coffee, all made to order using premium Arabica beans.
"As a brand, Tealive has promoted the modern tea-drinking culture since 2017. From today, with our wider coffee choice, it's 'Coffee for Anyone, Anytime and Anywhere' including our Signature Coffee using Aren Palm Sugar from Borneo.

Try out this delicious savoury sweetness with a tinge of caramel. Remember to flip it for a full and satisfying lava effect," he added.
Aren Palm Sugar series is the latest seasonal drink available at all Tealive stores to set you up in a patriotic mood this August because it's naturally sourced and produced from local farmers in Sarawak, Borneo.
This exclusive Aren Palm Sugar supply arrangement with Loob not only enables more consistent income for these farmers but also provides a healthier option with lower glycaemic index than brown sugar or honey.
Tap here to give us a 'Like' on Facebook and stay up-to-date on the latest news!
Also read: Tealive crowned the 'Most Trusted Brand in M'sia for Bubble Tea 2022' by Asia Reader's Digest!