For many Malaysians who live around or in the proximity of the Klang Valley, you will no doubt have been aware of the newly launched Sungai Besi-Ulu Kelang Elevated Highway (SUKE). Measuring around 24.4 kilometres throughout its main line, the highway connects Sri Petaling with Ulu Kelang, with Phase 1 of the highway now fully operational.
And while many have since taken the past long-weekend to experience the freshly laid tarmac in person, the SUKE Highway has also seen a large number of motorists stopping their cars on emergency lanes in order to take in the incredible views that the elevated vantage point offers, in spite of the obvious danger that it presents to other vehicles.
SUKE Highway records its very first accident
Unfortunately in doing so, this has resulted in SUKE Highway's very first accident just days after it was open to public use. In a statement that was released by Ampang Jaya district police chief Farouk Eshak, the crash was said to have occurred on Sunday (September 19th, 2022) at 2.45pm, when the driver of a yellow Perodua Myvi had decided to stop his car on the highway's emergency lane to take in views of the Kuala Lumpur skyline.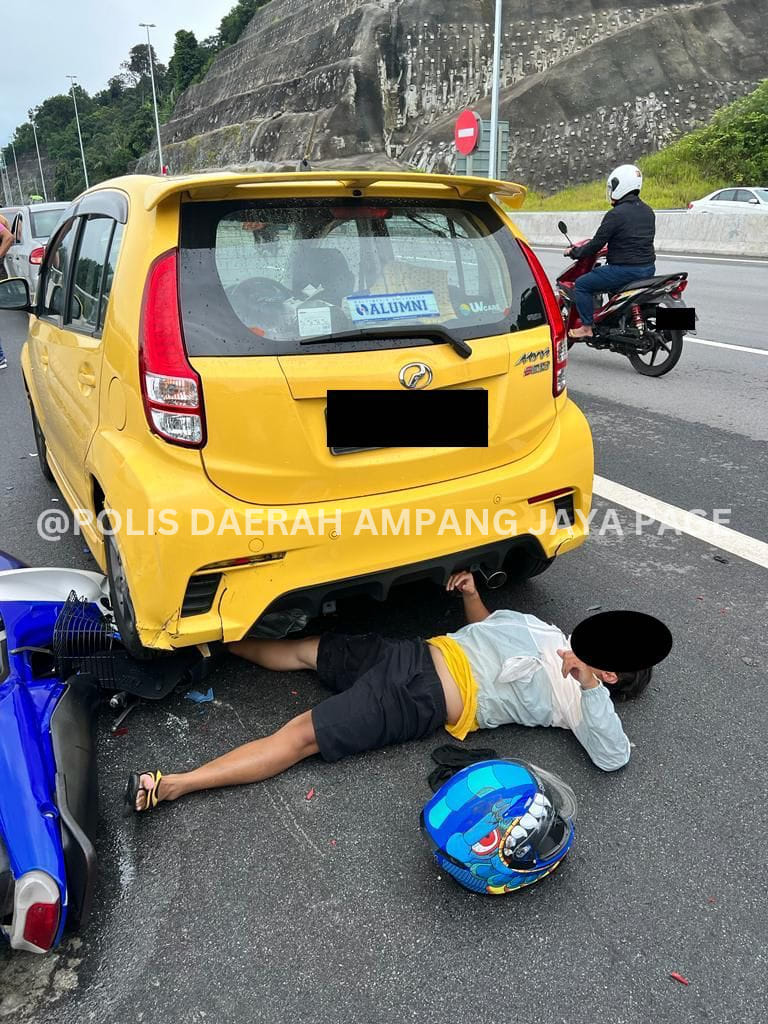 As he was doing so, a motorcyclist who was travelling from behind the Myvi failed to spot the parked car in time before ramming directly into it, causing damage to both his motorbike and the Perodua Myvi. The accident took place close to the Bukit Teratai toll plaza, heading towards Kuala Lumpur.
Motorcyclist sent to Hospital Ampang for treatment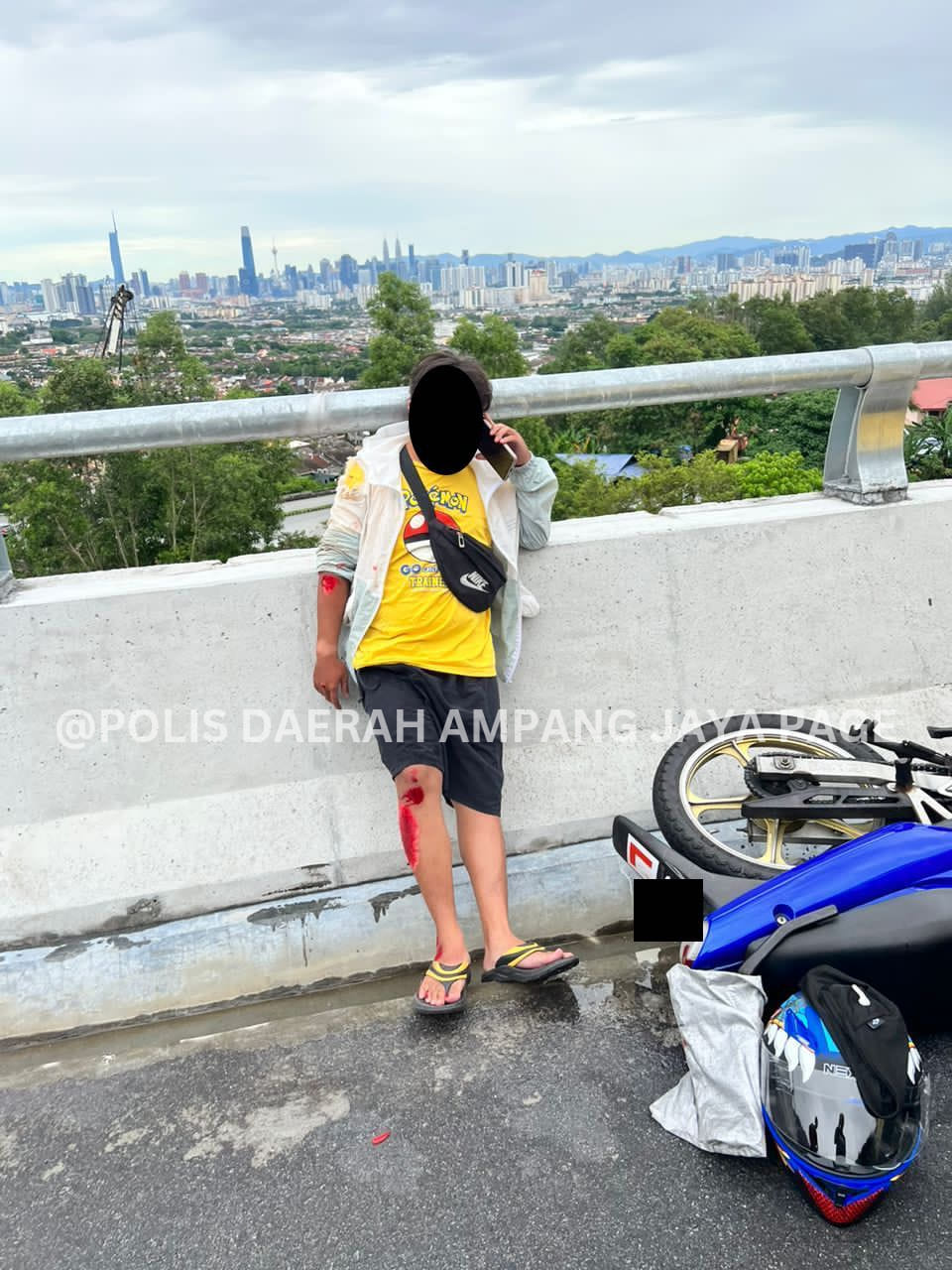 Thankfully the motorcyclist did not sustain any life-threatening injuries as a result of the crash, but appears to have wounded his hand and leg. He was promptly rushed to Ampang Hospital to receive medical treatment.
The case will now be investigated for the obstruction of traffic leading to an accident, which carries a maximum fine amount of RM300 upon conviction. The SUKE Highway was officially opened to the public last Friday, and will offer all road users a toll-free drive for a month.
So if you are planning to travel along the SUKE Highway yourself, do keep in mind that you shouldn't stop your car at any point for the sake of a few photos!
Tap here to give us a 'Like' on Facebook and stay up-to-date on the latest news!
Also read: 13yo M'sian teen cyclist tragically dies in horrific accident after being run-over by lorry while turning into main road