When it comes to finding a partner to spend the rest of your life with, there are plenty of options made available to those who are single and ready to mingle. Take for example, dating apps on your smartphones or social matchmaking events held for the purposes of linking up eligible prospects together. But in the case of one man, he decided to take things old school and turn to divine help from a Taoist temple to write his 'happily ever after' love story.
Love at first sight in a Taoist temple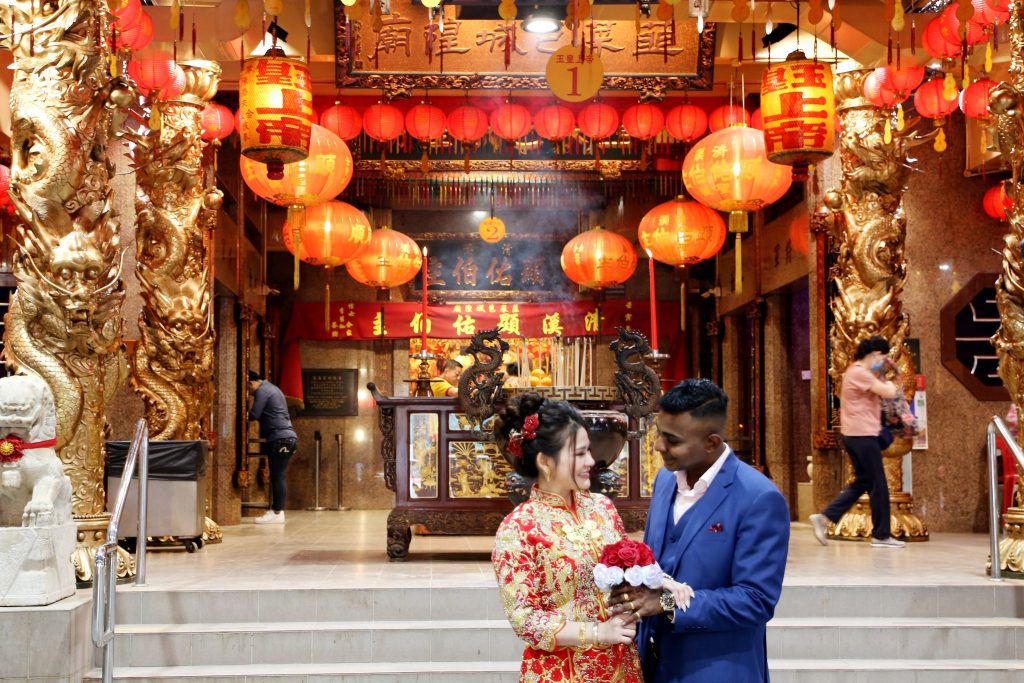 26-year-old Singaporean Mr Rishi Kumar recently took to sharing with local newspaper China Press, the romantic and all-too-fortuitous way of how he would go on to meet his 30-year-old wife at a Taoist temple. Reminiscing on their first encounter, he said he had visited the temple located along Lorong Koo Chye Sheng Hong to pray for love and wealth a few years back.
However, little did he realise that his hopes were about to be turned into reality as just when he had placed his incense as an offering at the altar, Kumar turned around and met Jiang Hui Yi.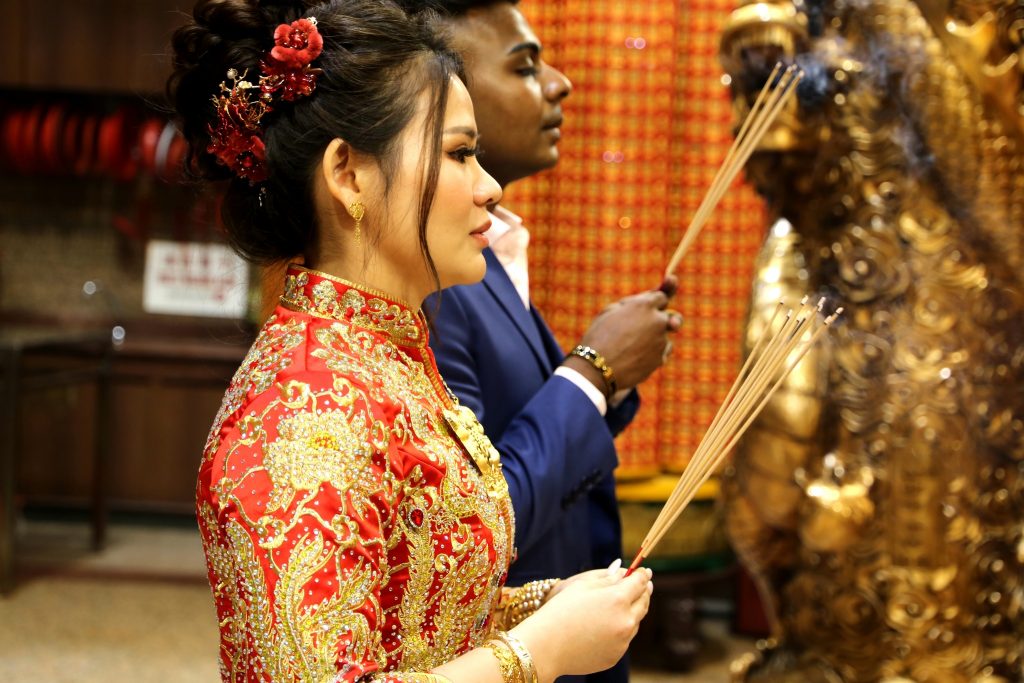 At that time, Hui Yi was working as an employee at a counter in the temple. For Kumar, it was simply a matter of love at first sight, and decided to make the first move by approaching to speak to Hui Yi. Having learnt Mandarin from his Chinese friends over the years, he was able to converse fluently with her without any problems whatsoever, thus setting a seed that would blossom into a bond shared together.
That chance encounter would then progress into 5 years of courtship, where Kumar tried hard to win Hui Yi's heart. In fact, he would go over to the temple frequently to pray and seize the chance to speak to Hui Yi whenever he could.
"After 5 years of determination, we eventually became a couple."
Overcoming hardships as a couple
With that said, it wasn't all sunshine and rainbows for the couple as they shared a 4-year age gap between one another. When they initially met, Kumar was only 20-years-old, and Hui Yi felt that he was a little too young for her liking. However, his persistence was what led the two lovebirds to be together.
They started dating in January last year, before eventually coming to the decision to get married on 21st October. Both bride and groom knew from that moment that they wanted to have their wedding at the temple, where their shared beliefs led them to meet each other for the first time.
As Hui Yi's father was the director of the Lorong Koo Chye Sheng Hong Temple, they were able to invite the chairman of the Taoist Federation, Tan Thiam Lye to officiate the ceremony.
With Hui Yi dressed in a resplendent traditional Chinese wedding gown and Kumar in a sharply tailored three-piece blue suit, photos of the couple's happy union quickly gained the attention of netizens after they were shared to the temple's Facebook page, with many wishing the the couple well on the momentous occasion. Which goes to show that whatever your differences may be, true love will always find a way to conquer all and bring hearts together.
We wish Kumar and Hui Yi many happy years of marital bliss ahead.
Tap here to give us a 'Like' on Facebook and stay up-to-date on the latest news!
Also read: Johor Chinese couple celebrates wedding with Malay-styled kenduri, wins hearts for showing M'sian unity