Chances are many of us right now are enjoying the conveniences of speedy connectivity online without even realising it, all thanks to a comprehensive network of telecommunications infrastructure. And while we may not think much about being able to send messages, watch videos, or read content like this on the go, there are still communities in rural parts of Malaysia who face challenges daily posed by a lack of dependable Internet access.
Sarawakian student had to hike uphill for 2 hours for Internet access to complete his uni interviews
Two weeks ago, it was reported that 19-year-old Sarawakian student Frank Steward Panting Sa, who hails from the provincial town of Pakan in Sarawak, had taken upon himself to hike two hours up Bukit Kelingkang in order to obtain better Internet connectivity for his Universiti Pendidikan Sultan Idris (UPSI) entrance exams. The ordeal, which was recounted by Frank's brother, Mario Sa, had gone viral over local social media, with many netizens praising Frank for his persistence in achieving his aspirations of becoming a teacher, despite the challenges that stand in his way.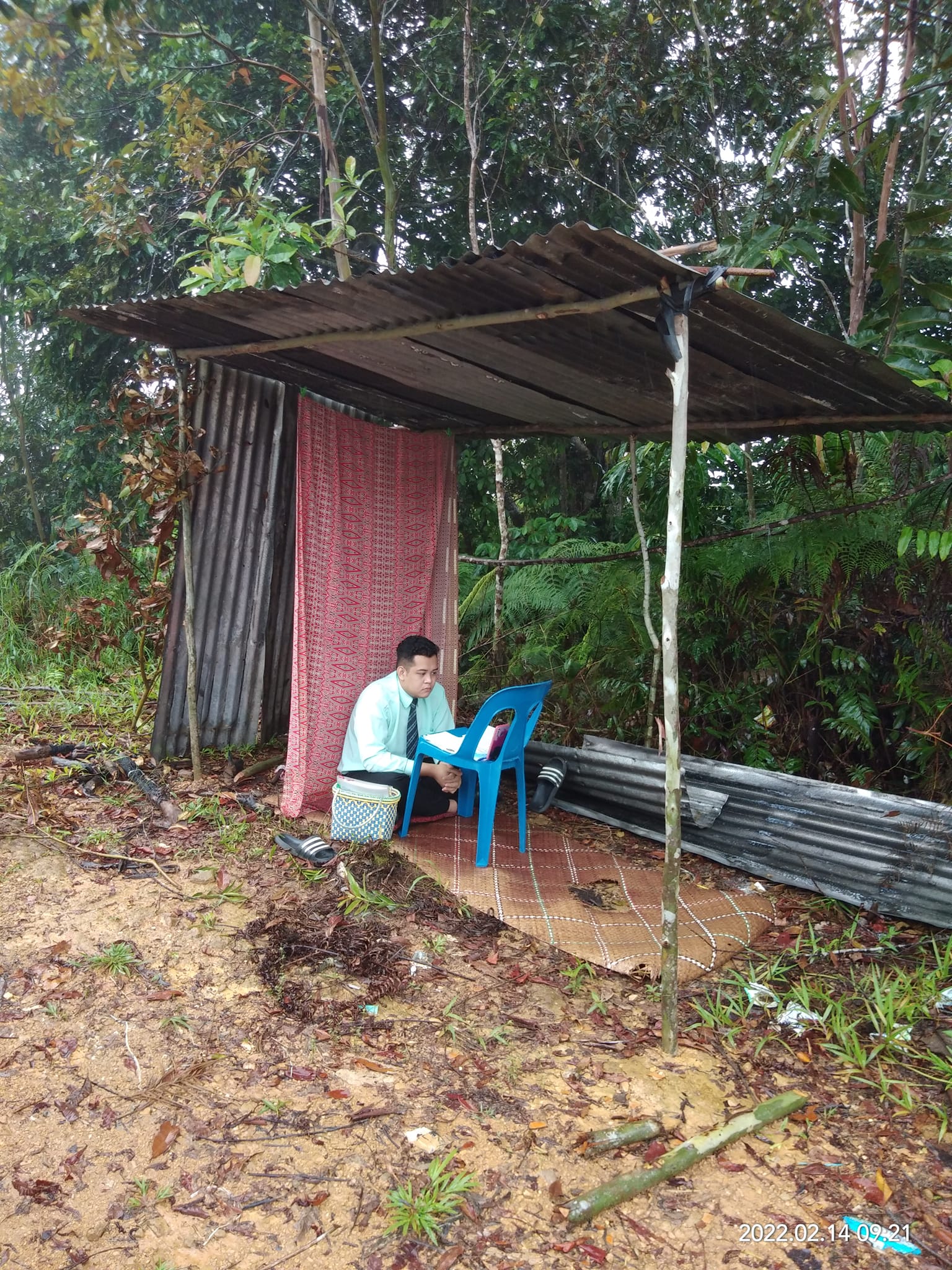 Braving thick foliage, wet jungle floors and even leeches, Frank would end the journey at a makeshift hut that his father had built for him, from which he will complete his online interviews by using his smartphone. So far, he has already made the perilous journey twice. And while both brothers did live in a longhouse connected to WiFi Sarawak's Linking Urban, Rural and Nation (Saluran) network, they explain that the reception was often spotty and slow, making it only useful for basic tasks such as sending and receiving messages.
Frank has landed himself a spot at Universiti Pendidikan Sultan Idris
It would now seem that all of Frank's hard work has now finally paid off, after Malay Mail reports that the aspiring teacher has successfully landed himself a spot with UPSI, which is based out of Perak. Apparently, Frank's commitment to his ambition had caught the eye of the university's vice-chancellor, Prof Datuk Dr Md Amin Md Taff, who had took to congratulating Frank on his placement with UPSI.
He had also commended Frank's father, who had invested much effort into helping build the hut from which Frank conducted his university interviews from.
"UPSI is always looking out for students with such a spirit of perseverance to carry forth the banner of Suluh Budiman. May young Frank bring joy and pride to his beloved family.

"Indeed, UPSI has developed from the spirit of its students who never give up. Well done young man," he said.
Frank's letter of offer was handed to him by UPSI deputy vice chancellor (student affairs and alumni) Assoc Prof Dr Norkhalid Salimin at the Betong District Education Office. We wish him nothing but more successes along his journey ahead!
For more stories like this, follow us on Facebook by tapping here! 
Also read: Diligent 19-year-old Sarawakian student hiked 2 hours up a hill to get better Internet reception for uni interview