In the latest update to the ongoing legal proceedings involving 27-year-old sales clerk Sam Ke Ting, it has been revealed by DAP Johor vice-chairperson Tio Nie Ching that Sam has just been released on bail by the Putrajaya Court of Appeal with a RM10,000 bond and one surety.
This comes after a hearing was held earlier this morning (18th April 2022), which Malaysiakini had earlier reported to likely be in relation to her stay of execution, ahead of her appeal against the conviction and sentencing meted out by the Johor Bahru High Court last week.
Sam Ke Ting released on bail 
Ahead of the hearing, a number of prominent faces from within the local legal fraternity, including former Prime Minister Najib Razak's lawyer, Tan Sri Dato' Sri Mohamed Shafee, have arrived at the Court of Appeal as amicus curiae, or 'friends of the court', according to Sin Chew Daily. While they are not representing the defendant, they are in a position to provide legal expertise in the application process of an appeal.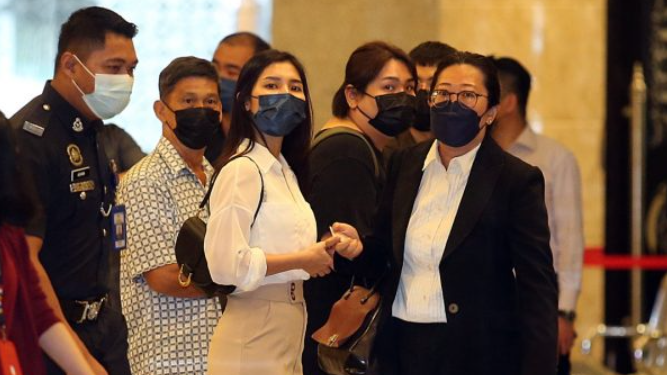 During the hearing, the three-person bench chaired by Justice P. Ravinthran unanimously granted Sam's leave to appeal. Johor DAP deputy Chief Teo Nie Ching has said that the Deputy Public Prosecutor has no objections to Ke Ting's bail application. Additionally, the Attorney General Chambers also had no objections to the stay of execution that she had applied for.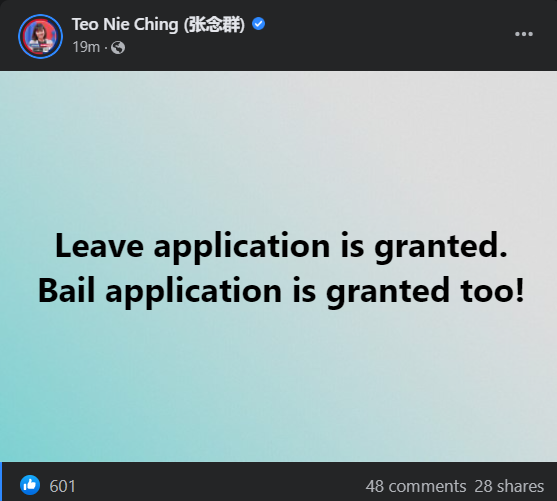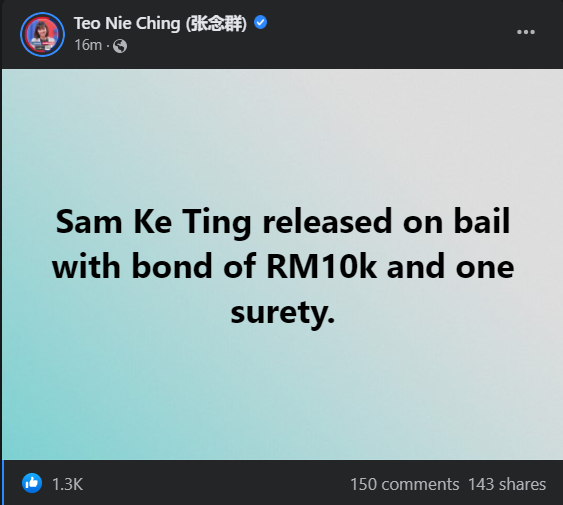 Still faces the appeal against her sentence
As it now stands, Sam still faces an appeal against her sentence for reckless driving, which comprises of six years of jail time as well as a RM6,000 fine. If she fails to pay off the fine, her jail term will be extended by an additional 6 months. Sam's driving license will also be suspended for three years subsequent to her release from prison.
Tap here to give us a 'Like' on Facebook and stay up-to-date on the latest news!
Also read: Sam Ke Ting files for leave to appeal High Court decision as 800,000 people sign petitions in support