Although the world has seen too many atrocious acts that prompted us to question humanity, nothing is crueller than abandoning a helpless baby out in the cold, especially one who was just brought into the world. Thankfully, this baby was discovered by four local university students who were there at the right time.
University students found an abandoned baby in front of a shop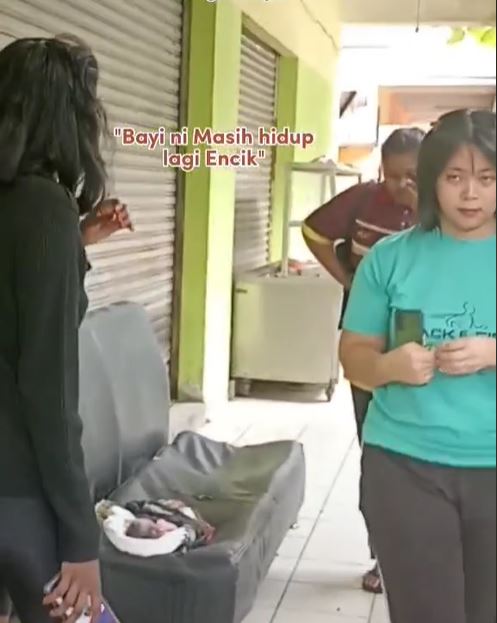 A TikTok video went viral with 1.7 million views as it showed how four university students came to the aid of an abandoned baby in Tanjung Malim, Perak. On August 20, Anis Arina Aqilah, 23 received a call from her friend who worked part-time. This friend of hers was about to open up the shop when she suddenly discovered a baby left alone on a thrown sofa.
Anis and her other friends were shocked upon hearing the news and quickly went down to help her. After checking to see if there was anybody else there, they proceeded to call 911. They assumed that the baby has passed on because she was covered with flies when they arrived on the scene. However, she started to move much to their surprise when they sat next to her.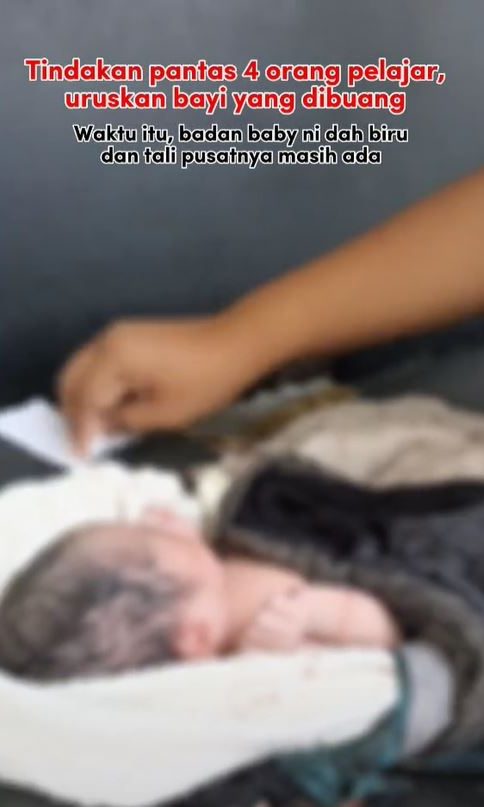 The baby appeared to be covered in amniotic fluid and blood, with the umbilical cord still attached, depicting the fact that she was abandoned just recently after being born. She was also looking blue due to a lack of oxygen.
"We could only cover the baby with more layers while waiting for help as we were unsure of what to do and we were afraid to taint any evidence," Anis wrote in the video.
Many others came to the rescue
While waiting for the dispatch to arrive, the driver of the campus shuttle also arrived to help the students. After 15 minutes, the police reached the scene, along with the area's Felo.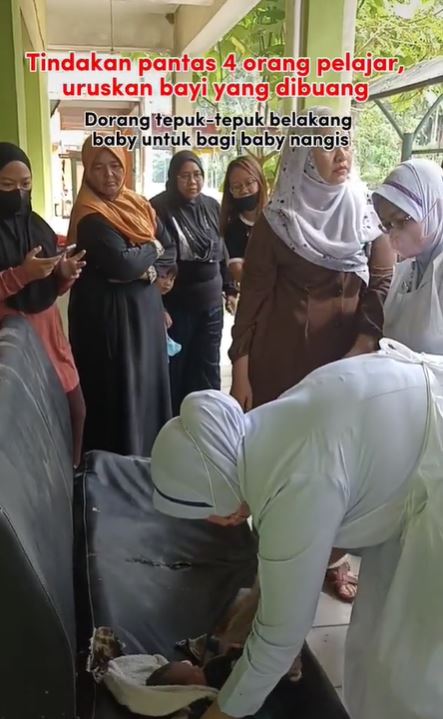 The ambulance arrived another 30 minutes later and the medical staff quickly checked the baby's condition. They clapped the baby's back to ensure she was responsive and breathing because she was in a weak, dehydrated state. They then brought her back to the hospital for further medical care and supervision.
"The baby girl weighs 3.12kg, and thankfully, there are already people who are interested in adopting her. She is named 'Baby Hawa'," Anis updated in her TikTok account.
Anis furthermore revealed that the police has apprehended the mother responsible for this act, and it turned out that she was a worker in Tanjung Malim.
"As for the mother of Hawa (the baby), we do not know what you may have been going through, and perhaps this was a mistake for you. But we hope that you will reflect on what you have done, repent, and try your best to correct your mistakes," Anis said in her second TikTok video regarding the issue.
Hopefully, the baby will recover quickly and will be provided with the care of a loving family.
Tap here to give us a 'Like' on Facebook and stay up-to-date on the latest news!
Also read: Sabah father spends an hour walking home carrying his deceased infant daughter's body in Sabah