It's safe to say that after a period of political instability, especially in the wake of the 15th General Elections that led to Malaysia's first-ever hung Parliament, most Malaysians can finally breathe a sigh of relief upon the appointment of our newest Prime Minister, Datuk Seri Anwar Ibrahim. And indeed, many of those who have stood alongside Anwar throughout some of the most turbulent years of his career in politics are intent on celebrating the momentous occasion in true merry fashion.
Local artist creates portrait of Anwar using coffee beans
Among them include Malaysian artist Mycurl Foo, who recently shared with WauPost how he decided to commemorate Datuk Seri Anwar Ibrahim's recent appointment to the top job in Parliament with a rather special tribute: a portrait of the senior statesman himself, made entirely out of coffee beans!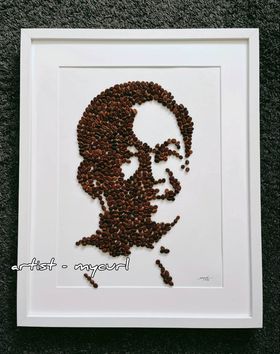 Given his repute as an artist who often enjoys working with a wide variety of mediums, both conventional and unorthodox, Foo's repertoire has been well-reported in the local media space, having been featured in a myriad of newspapers in the past for his ingenuity and creativity. Speaking on his craft, he adds that he has experimented using saga seeds, green beans, and even sunflower seeds for his pieces.
As for how the idea came about, Foo said that it happened over a literal cup of coffee with his wife, when they had been discussing on the prospect of using coffee beans for his next artwork.
"I'm a coffee lover and DSAI has been my idol since 1998." he adds.
A 6 hour long process from start to finish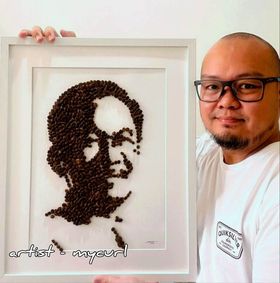 Assembling the portrait took around six hours to complete, with Foo explaining that he had to first sketch out the shadows on Anwar's visage, in order to most accurately determine where the coffee beans should go. By using contrasts in negative spaces, the image of our 10th Prime Minister would then be formed against the white background.
Foo also hopes that with Datuk Seri Anwar's leadership, Malaysia would be able to move on to greater heights in the years to come.
"I hope that the new government he leads will bring success, stability, peace and economic growth to all Malaysian." he said.
Check out some of his other works below!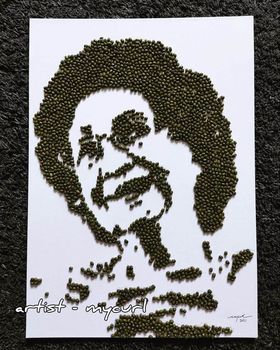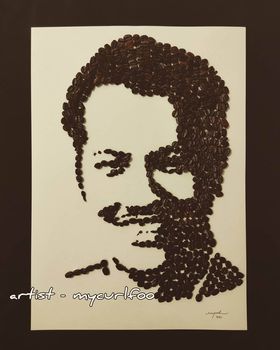 Tap here to give us a 'Like' on Facebook and stay up-to-date on the latest news!
Also read: M'sian recounts how her father broke down in tears when he finally met Anwar Ibrahim after 24 years of waiting