The prices of cooking oil have been among some of the most widely discussed topics as of late, and that comes as to no surprise given the removal of subsidies by the federal government. As of the 1st of this month, the prices for 1kg, 2kg, 3kg, and 5kg bottled cooking oil will be floated, leading to many Malaysians trying to find ways to stretch their Ringgit as far as it could possibly go.
Penang man arrested for smuggling subsidised cooking oil
With that being said however, some unscrupulous individuals have turned to finding new ways to capitalise on desperate consumers. Among them includes a man from Penang, who was recently arrested by the authorities after he was found mixing oil used for prayer purposes with subsidised cooking oil, before selling it on to consumers.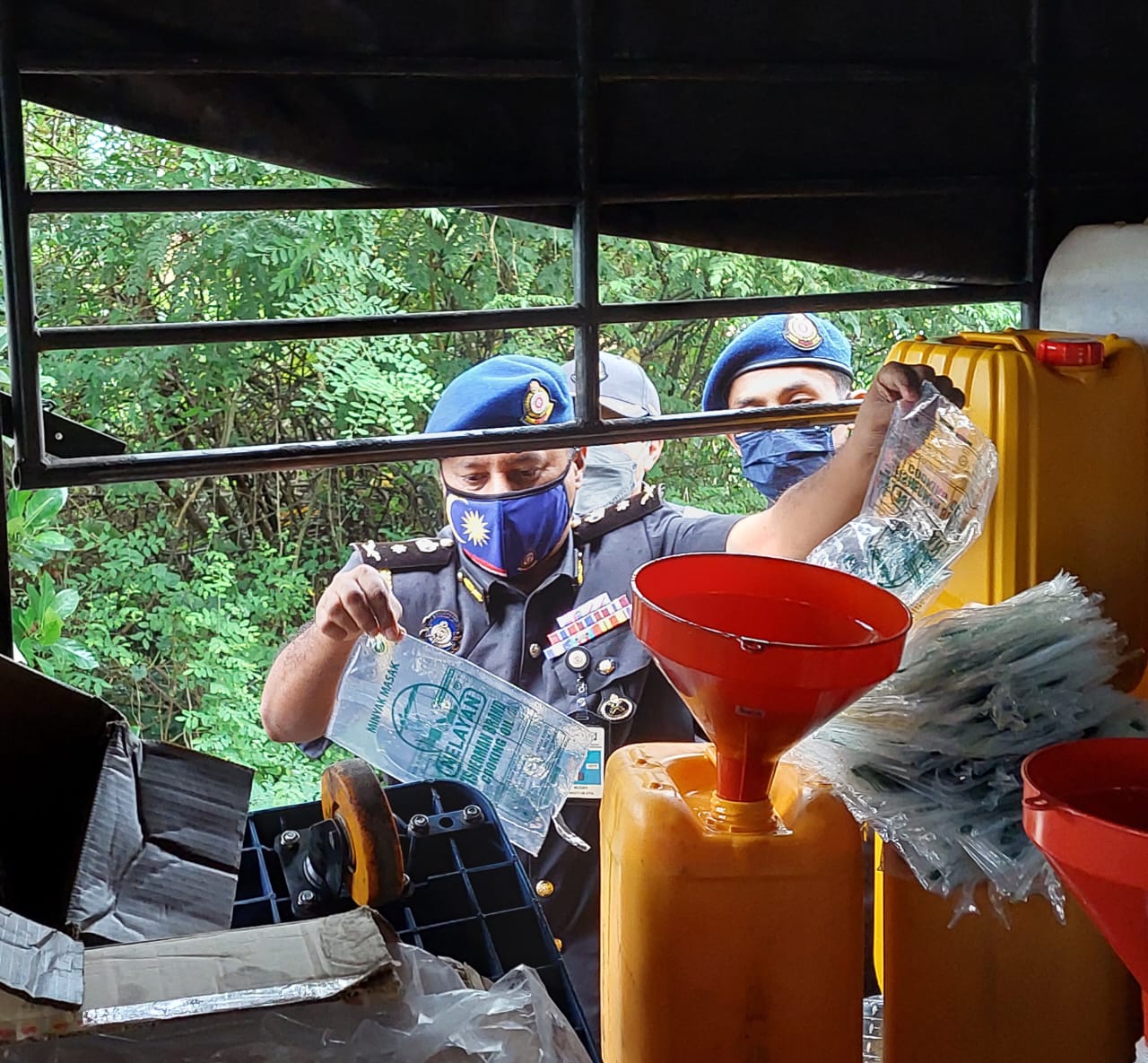 Quoting the Chief Enforcement Officer of KPDNHEP Penang, A. Mogan, Astro Awani reports that the suspect who is in his 50s, was detained during a raid that was conducted at a terraced home in Taman Seri Murni in Sungai Dua, Penang on Tuesday (July 12th 2022).
"At the time when the raid was being carried out, the man could be seen cutting a plastic polybag containing subsidised cooking oil on a lorry before transferring its contents into a barrel, which is believed to be for industrial use." he said.
Inspections conducted on the truck found as much as 272 kilograms of subsidised polybag cooking oil, alongside 952 kilograms of subsidised cooking oil that were already deposited into yellow industrial containers.
"Further checks on the home where the lorry was parked in found 340 kilograms of subsidised polybag cooking oil stashed in a part of the home." he adds.
Mixed prayer oil in to sell to consumers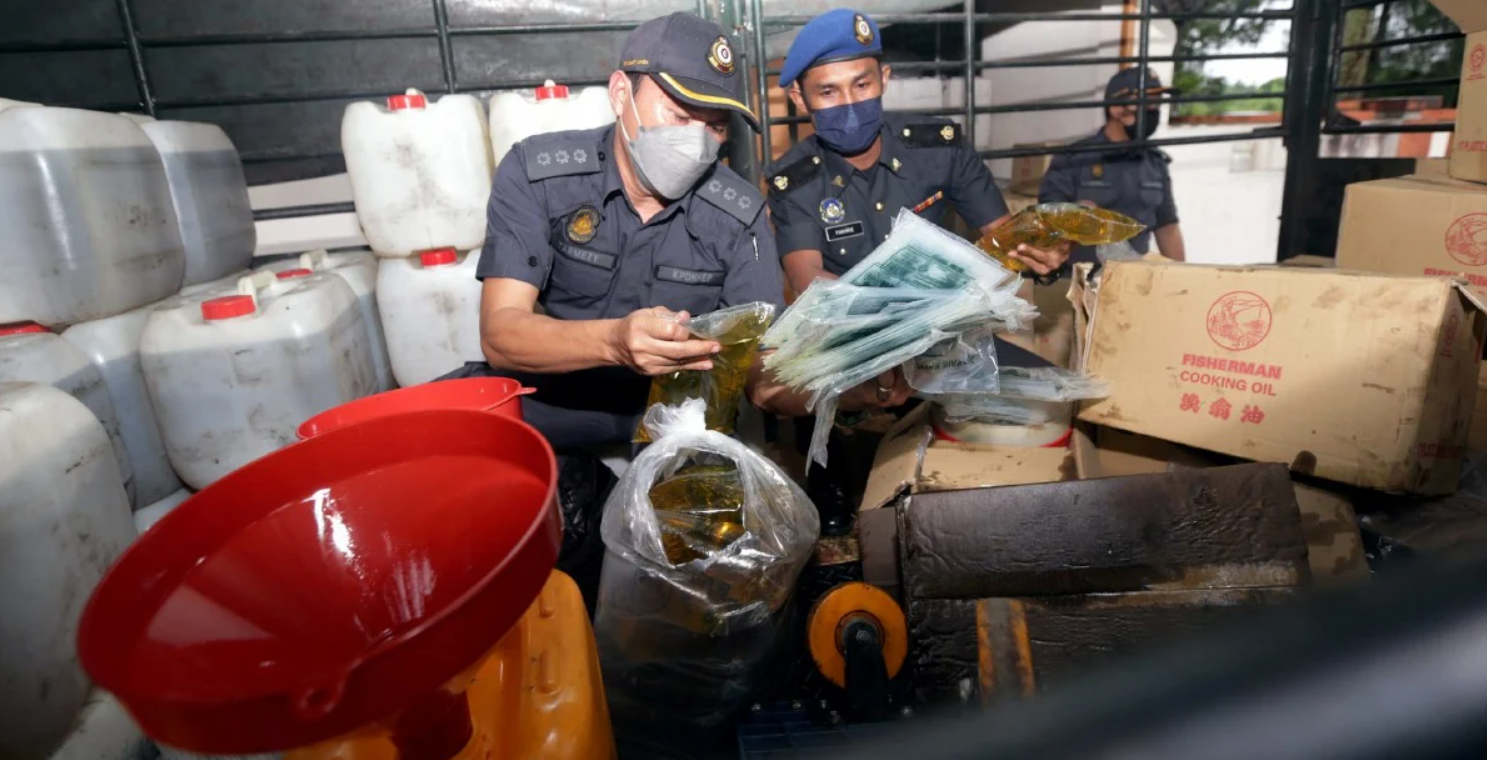 The suspect is believed to have also mixed cooking oil with prayer oil, which isn't meant to be consumed, before selling it on to consumers at a rate of RM6 to RM8 per kilo. Keep in mind that the subsidised rate for polybag cooking oil is set at RM2.50 per kilo.
"The man who was detained was found to have possessed a wholesale license for controlled goods, which allows him to obtain cooking oil directly from packing plants before distributing it to customers.

However, it is evident that he has misused the license to obtain a supply of subsidised cooking oil before smuggling it to be distributed for industrial use." he said.
A total of 1,564 kilograms worth of subdisied cooking oil and a lorry were seized during the raid, which amounted to a total value of RM108,960. The case will now be investigated under the Control of Supplies Act 1961 and the Anti-Money Laundering and Anti-Terrorism Financing Act 2001.
Tap here to give us a 'Like' on Facebook and stay up-to-date on the latest news!
Also read: PM: Subsidy for packet cooking oil will continue, but subsidy on 1kg, 2kg, 3kg, and 5kg bottled cooking oil to end