Many pet owners can easily attest to how attached they get with their furkids. After all, they're not just animals but genuine members of the household who are often left wanting for nothing, with their every whim, need and desire catered to without question. Given the strong bond and affection that exists between pet owners and their pets, many would often try their utmost to keep their beloved, four-legged friends out of harm's way.
Car crash victim says she doesn't care about herself, but worries for her cat 
And one woman in Penang did just that, after she accidentally crashed her car in Penang recently. As reported by local paper Sin Chew Daily, the woman had been driving what appears to be a white Perodua Axia compact car across an intersection at the time, before suddenly losing control behind the wheel. The vehicle would wind up driving up a pedestrian sidewalk, before crashing into a fence and coming to a stop on a grassy field.
Alerted by the commotion, bystanders were quick to rush to the scene of the accident and wasted no time to help the woman out of the wreckage of the car with her cat cradled in her arms. She was then moved to the sidewalk, where she sat comforting her pet.
"I don't care about myself, I only care about my cat," the woman allegedly told witnesses at the scene.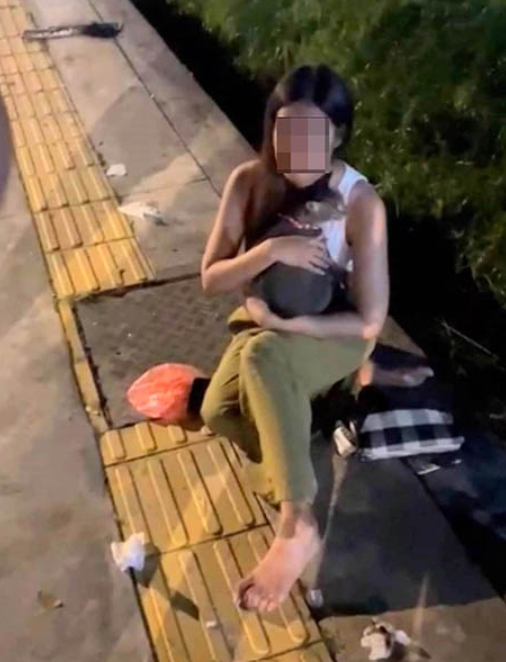 Thankfully, she did not appear to sustain any severe injuries as a result of the accident that left her car in a sorry shape. Both the woman and her cat were picked up by family members later on.
Netizens say they understand her concerns for her pet's safety
While the story has left some netizens amused, many say that they empathise with the woman's concern for her cat's safety and well-being.
"The lives of cats are precious too. There's nothing wrong in an owner caring for their cat." 
"I would also try to calm my pet down first, if I knew I had gotten into an accident. My pet may not necessarily know what had happened, and it could also be injured."

"Those who have never owned any pets wouldn't understand the feeling."


"Is it that strange? This is just like saying, 'I don't care about myself, I care about my child'. Her cat is her family."

Tap here to give us a 'Like' on Facebook and stay up-to-date on the latest news!