Over the first weekend of Malaysia's international borders reopening once more, the country has since seen an influx of tourists from all over making their way onto local shores once more. This is especially true in the case of Singaporeans, who were finally able to travel by private cars via both the Woodlands Checkpoint and Tuas Second Link into Malaysia as before.
SG couple who travelled to Penang using Tesla Autopilot to be investigated
Among these intrepid travellers includes the owner of a Tesla 3 SR+ electric vehicle (EV), who recently took to documenting how he had used his car's autonomous Autopilot system, to travel relatively hands-free from Tuas in Johor up to Penang. His video has since gone viral and has attracted plenty of attention from both car enthusiasts and laymen alike, who were intrigued by how the system had fared on local roads as well as how the driver had managed to plan out his journey with limited charging stations in mind.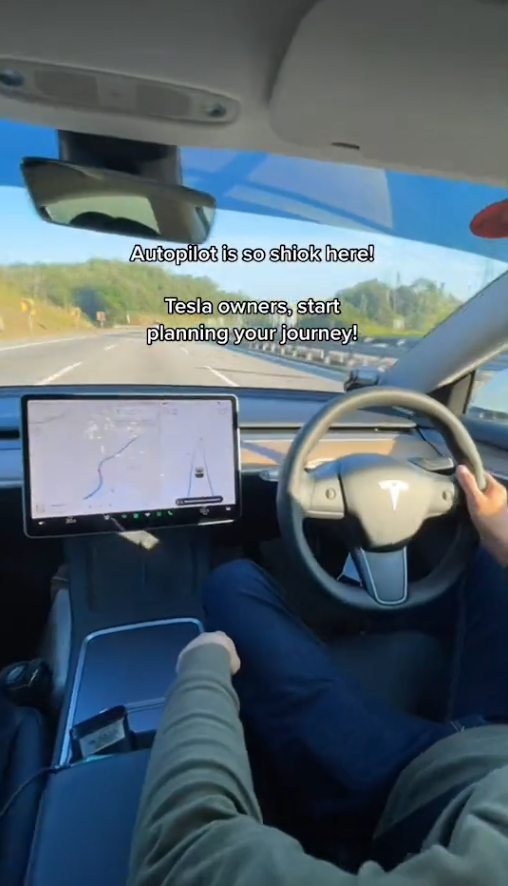 However, it would now seem that even the Royal Malaysian Police have taken note of his viral video and will be opening an investigation into the incident. According to local Chinese paper Guang Ming Daily, Bukit Aman Traffic Investigations and Enforcement chief assistant director Superintendent Bakri Zainal Abidin said that the couple will be investigated over their stunt, while announcing that the use of such autonomous driving systems in Malaysia is banned.
Autonomous driving poses as a potential danger to other road users
Referring to research conducted by the Massachusetts Institute of Technology (MIT), Abidin states that such autonomous driving systems can pose as a potential danger to road users as they can cause drivers to become inattentive to road conditions when behind the wheel. This is in light of the fact that while Teslas are fitted with 'Full-Self Driving' (FSD) equipment, they still require drivers to keep their hands on the wheel while operating the vehicle in Autopilot mode as it is not a 'full self-driving system' in its own right.
"From PDRM's perspective, while there are no existing rules or laws in Malaysia that apply to autonomous driving systems, these systems simply do not help drivers to remain fully attentive while driving. In fact, they cannot even determine if a driver is behind the wheel at all.

This could lead to the driver paying less attention to the road and diverting their focus on to other distractions, such as using their smartphones." said Abidin.
Drivers still need to be attentive while using autonomous driving features
He also mentions how the United States currently prohibits the use of autonomous driving systems on public roads, and that manufacturers have only been allowed to test such systems with the approval of certain permits. Adding to that, Abidin had brought up a crash that had occurred in California in January 2019, involving a Tesla that was put in Autopilot mode. The driver of the EV was charged with vehicular manslaughter when his Tesla ran a red light before crashing into another car, killing two people.
"The Autopilot feature found in Tesla cars is helpful to drivers, but it does not mean that drivers can completely take their hands off the steering wheel and mistakenly think that the system can automatically and safely control the car." he said.
This is especially in the case of certain areas that were particularly prone to accidents, such as suburbs and rural areas, which require human judgement to assess properly.
"When driving, the focus must be on the road, as traffic flow and road user attitudes mean that a human operator is still required to operate and drive the vehicle,"
What's more, Abidin has said that even if all new vehicles were to be fitted with self-driving technology in the future, drivers should still always be aware and attentive of their surroundings. Should these systems fail, they need to be prepared to step-in and intervene to avoid a potential accident.
In the case of the Singaporean couple, an investigation into their case will be opened under the Land Transport Act 1987. To the couple's credit, they did explain that they had kept their hands on the steering wheel in most instances, and only took their hands off to demonstrate how the system worked.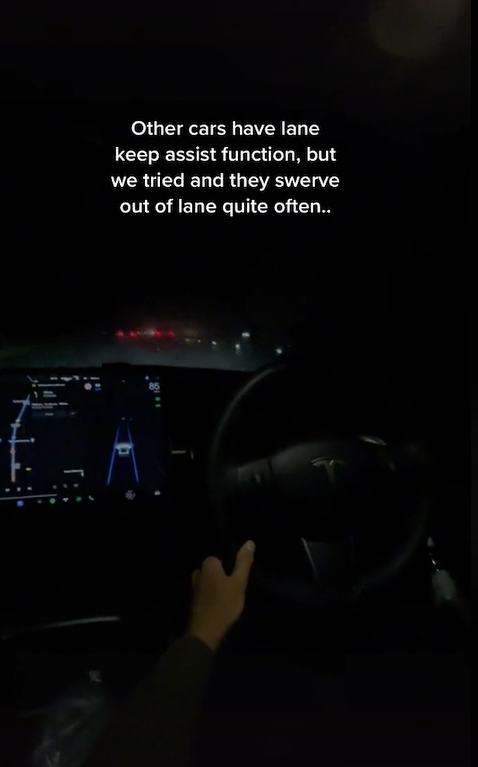 However, Tesla themselves have always insisted that drivers keep their hands on the wheel at all times when operating the Autopilot feature.
Tap here to give us a 'Like' on Facebook and stay up-to-date on the latest news!
Also read: SG couple relaxes hands-free as their Tesla 3's Autopilot drives them for 700km from Johor to Penang!