It is no surprise that one of the most exciting places Malaysians used to visit as a kid is the Zoo Negara. Our innocent selves are simply drawn to the various exhibits of flora and fauna up close, and they also help to educate the public on the importance of ecology and conservation efforts.
Every exhibit normally showcases only one species to provide them with the habitat they need. However, a netizen noticed an unusual-looking "capybara" when she was looking at an exhibit occupied by this herd of large rodents.
A "spy" in Zoo Negara
On 11 September, Nabil Nasharuddin visited Zoo Negara and noticed an astonishing yet adorable sight. He took to TikTok to share the footage of how he caught a "spy" in the midst of capybaras. The video that he uploaded on his account @nabilnash_ shows the large rodents gathered under a log bench to shield themselves from the rain.
However, if you look closely, you will notice that one of them looks oddly peculiar. The odd one out was in fact an orange tabby cat, blending almost seamlessly into the herd of capybaras.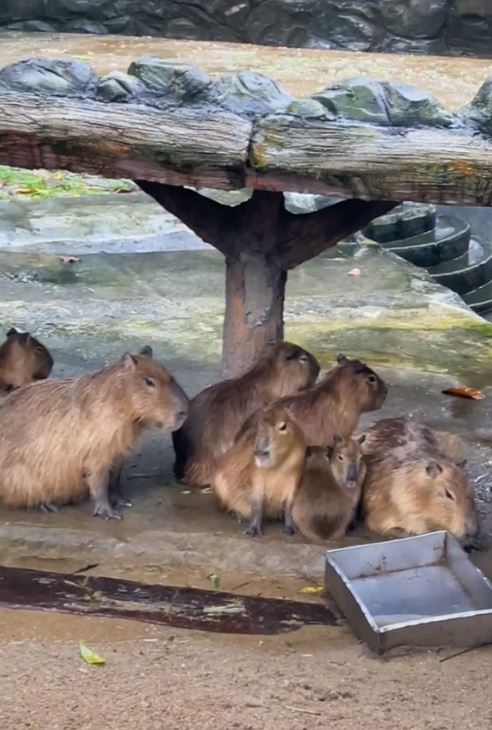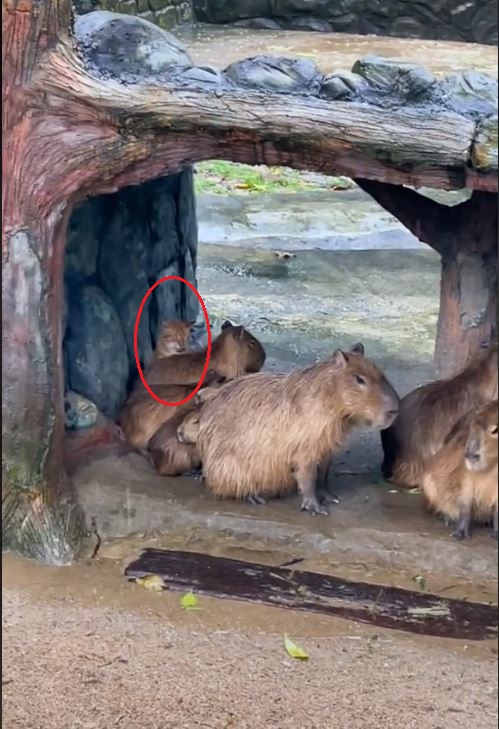 Affectionately known as an "oyen" to Malaysians, the cat appeared to be resting next to the capybaras with its eyes closed. This lovable sight has warmed many netizens' hearts and attracted much attention with over 471k views.
For those not in the know, capybaras are considered to be the world's largest rodents and are typically found in northern and central South America, according to National Geographic. 
Netizens amused with the cat's hiding skills
Studies revealed that cats have a strong sense of stealth so they can sneak up on their prey without being seen. This one, however, might be trying something different.
Many netizens expressed their amusement in the comment section with over 2.4k comments.
"This cat is like a software that can be installed in every Operating System."

"This is a new species."
"Maybe he was tired of making friends with other cats. He's looking for a new gang."
"It's taking care of its food. Maybe it thinks those are hamsters."

"Don't speak! He's in disguise at the moment."
Apparently, the tabby cat was frequently seen by many visitors on the premise of Zoo Negara. Do look out for him during your next visit!
Tap here to give us a 'Like' on Facebook and stay up-to-date on the latest news!
Also read: Lion in China zoo goes viral for Lady Gaga bangs, but zookeepers say it's not their fault