Perhaps some of the most well-remembered and well-loved social customs to exist in Malaysia are festive banquets, otherwise known as 'open houses' or rumah terbuka. Held with lavish fanfare to celebrate all manner of occasions, you can typically expect to enjoy good food and good company at these events.
Students seen dining on the floor, while teachers eat at banquet tables
But in the case of a banquet held at a local school, photos from the event have quickly earned the ire of netizens over social media after young students were allegedly instructed to dine on the floor while schoolteachers enjoyed their meals at banquet tables. The post, which was shared by netizen Mohd Fadli Salleh, shows a group of young children dressed in traditional baju Melayu and baju kurung sitting on a tiled surface with food in plastic containers set in-front off them.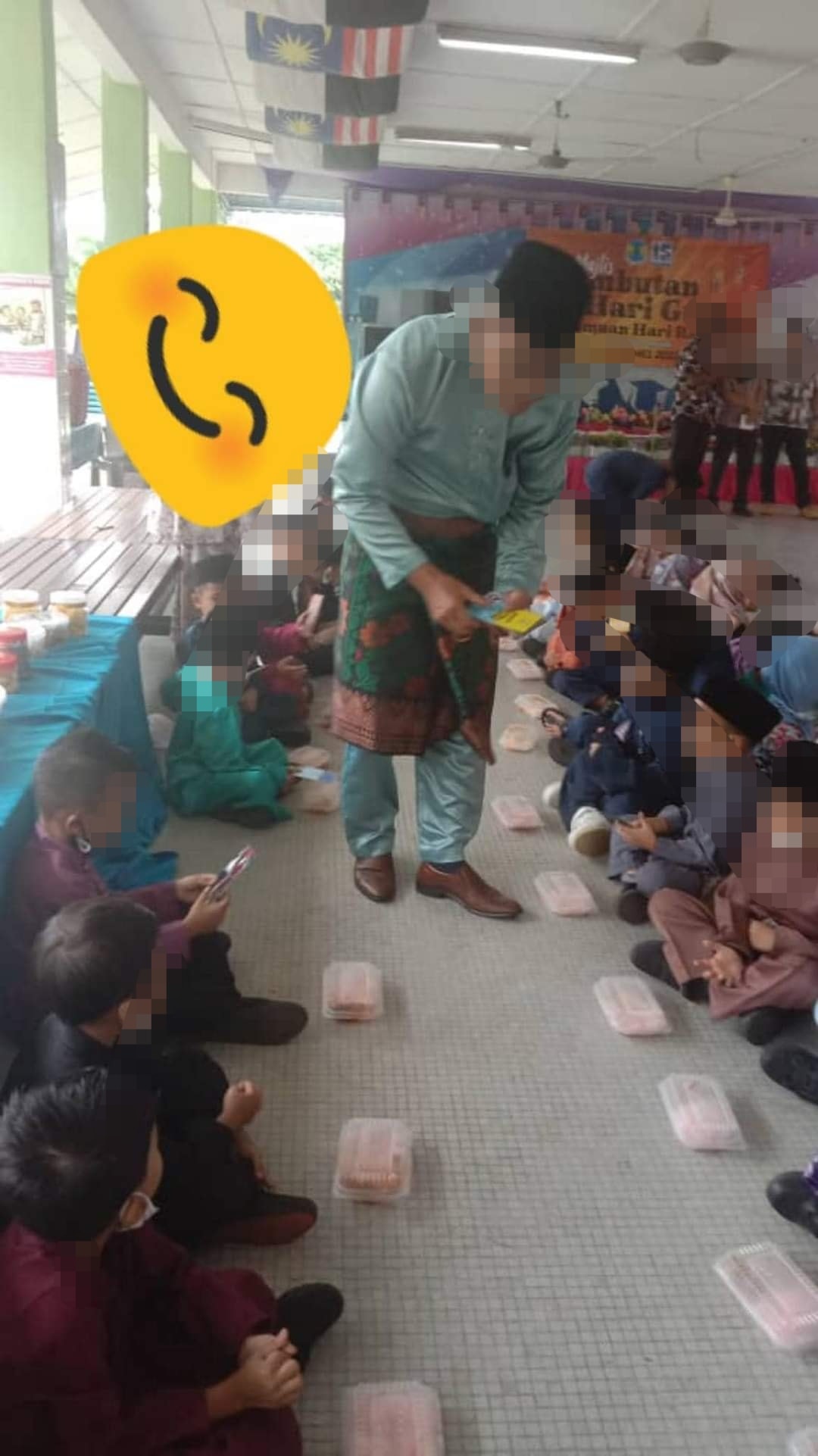 Another photo proceeded to show the students in the midst of their meal on the floor, with plates, cups and plastic containers strewn about. On the other hand, a separate photo allegedly shows the school's teaching faculty enjoying their meals on lavishly decorated banquet tables.
In his post, Fadli points out that students shouldn't have to be made to eat off the floor, even if it appears to have been mopped clean. What's more, he mentions that the food is also in close proximity to the bottom of the student's school shoes, which could be filthy as they may have ventured into the school toilets beforehand.
Why can't both teachers & students eat on the floor?
Responding to Internet commentators who claim that parents are simply spoiling their children too much, Fadli says that this is in fact a matter concerning civility and decency.
"Even if the floor is well mopped and believed to be clean, they should tell their students to take off their shoes and eat cross-legged. Similarly, teachers and VIPs also also join the students and eat together on the floor, instead of at lavishly decorated tables." he said.
His post, which has since been shared across social media over 6,500 times, has led to outrage among netizens, many who echo Fadli's sentiments on the incident.
One netizen expressed their disapproval over the incident, pointing out that the banquets were often organised for students, and yet only VIPs get to enjoy special treatment.

Another netizen says that these banquets were meant only to celebrate VIPs, and put the interest of the students to the wayside.
One netizen says that the photos left them both saddened and angry.
According to Free Malaysia Today, the Malaysian Muslim Teacher's Association (i-Guru) is now calling upon the authorities to investigate into the matter.
Tap here to give us a 'Like' on Facebook and stay up-to-date on the latest news!