A netizen has urged other women in Malaysia to be careful at night, after she fell victim to an instance of assault by two men while walking out and about with a friend last evening (21st April 2022). According to a lengthy post shared by Instagram user @lucidsoda, otherwise known as Soda, she explained that she had intended to walk towards a popular shopping centre in Mont Kiara with a friend at 8.00pm, when they suddenly found themselves suddenly accosted by two men riding a motorbike.
Women found themselves accosted by two men at Mont Kiara
Deciding to ignore the men as they catcalled both her and her friend, Soda said that the duo proved relentless despite being turned away. This time, she said that the men tailed after them from behind by riding against the flow of traffic. In one of the clips, Soda could be seen confronting the men, asking them why they were harassing her. One of the men simply waved at her in defiant glee.
"We were on a pedestrian walkway in front of a condo with a rail separating us from the road so we felt alright," she pointed out.
However, that sense of security was short-lived after the men suddenly decided to turn up onto the walkway on their motorbike and chased after them. In a fit of fear and panic, Soda and her friend started screaming to draw attention and yelled at the men to leave them both alone to no avail. This was when Soda decided to reach for her phone and begin recording the terrifying ordeal.
The men turned violent and attacked them both
As they approached an inroad leading towards Sekolah Kebangsaan Kiaramas, Soda's friend noticed that the men, who had rode their motorbike further ahead, had picked something up from the ground. Fearing that they could be attacked from the main road, both women decided to make a run for it towards the school. Terrifyingly, one of the men then got off his motorbike before running to assault them.
"My friend managed to escape but I didn't. He slipped and fell as he took a swing towards me with a large stick and I took that opportunity to beat him up while he was down,"
In the ensuing chaos, one of the men even bit Soda in the arm as his accomplice joined in on the fight. Fearing for her safety, she tried to turn away and run, but couldn't do so quickly enough before she was struck on the back with the stick.
She sustained injuries to her back and forearm
Thankfully, a security guard from the school heard their cries and opened up the gate for them to take refuge in. But by then, both men had already left the scene. Photos of the injuries Soda sustained show a bloodied wound on her back from where she was struck by the stick, as well as red marks on her forearm sustained from the bite.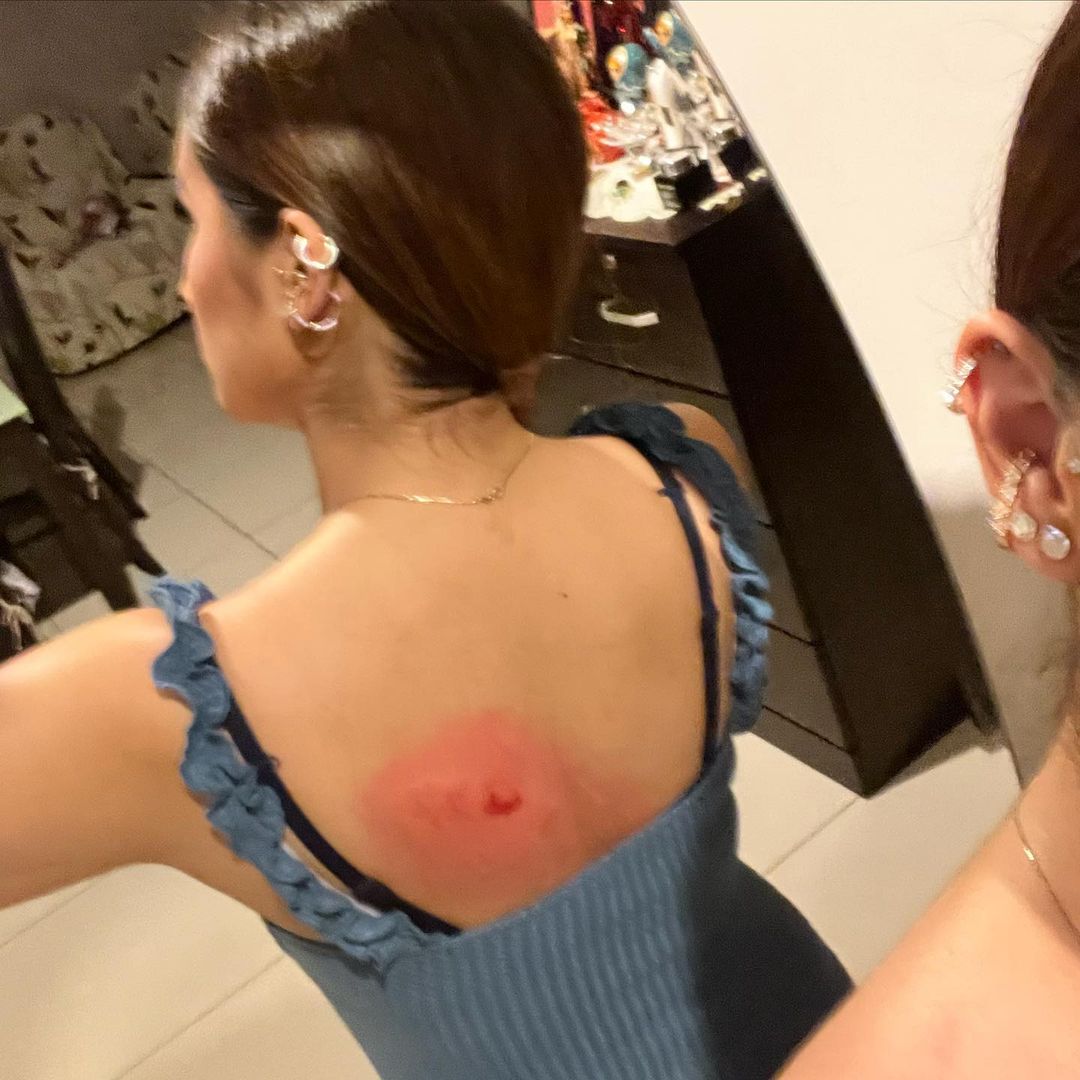 Speaking with Wau Post on the matter, Soda said that she has already filed a police report and had visited a hospital to verify her injuries.
Tap here to give us a 'Like' on Facebook and stay up-to-date on the latest news!