As consumers, it's only reasonable for the goods and services that have paid for to be more or less as what we expect them to be from advertisements. However, that was far from the case for one Malaysian woman who recently decided to purchase a pre-packaged sandwich on a whim from the popular convenience store chain, 7-Eleven.
M'sian receives less than what she expected from RM7 sandwich at 7-Eleven
In a post that has now since gone viral across social media, TikTok user @real.eycah, otherwise known as Ms Nur Aisyah, took to sharing how the Double Chicken sandwich she had bought did not turn out to be quite what she had in mind. Initially, she took to showing a generously filled sandwich from within its packaging.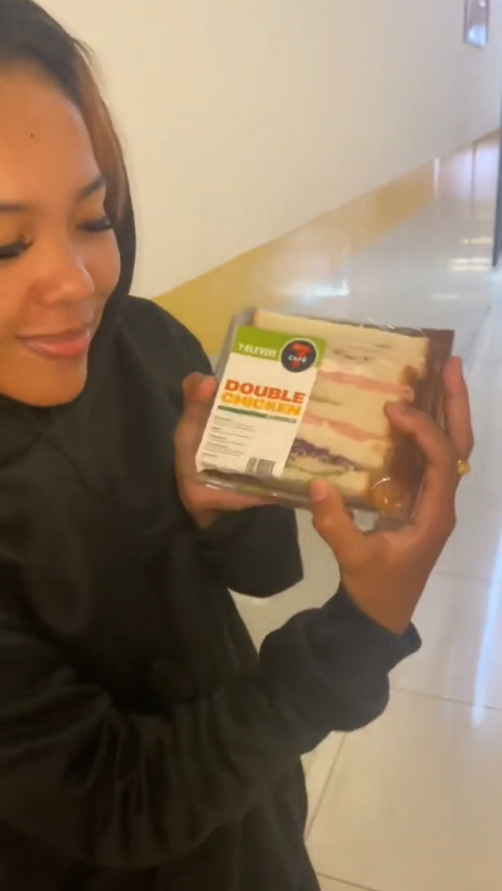 As the camera focused upon the plastic packaging of the sandwich, it then cuts to a cross-section of the sandwich itself after the packaging had been removed, showing a close-up of the bisected contents.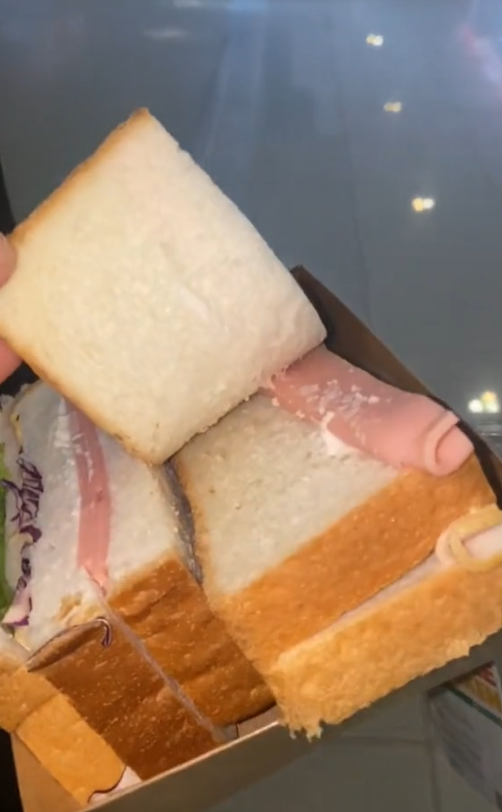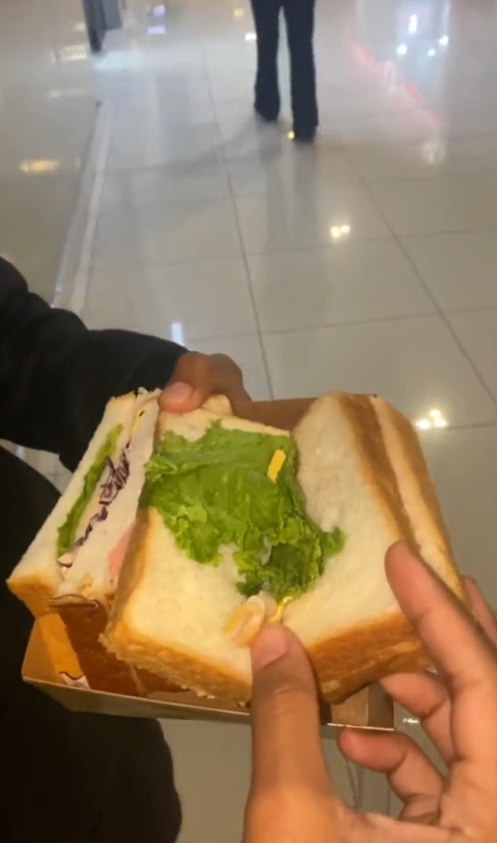 And unlike what one would have expected with the slices of chicken ham slice filling the entirety of the sandwich, Aisyah discovered that the manufacturer had simply folded up a small cut of the chicken slice before pressing it up to the edge of the sandwich bread, giving the illusion of a generous amount of filling! The same went for a measly bit of cheese, in addition to some leaves of lettuce.
Company issued a personal apology over the incident
Understandably, Aisyah wasn't exactly too impressed with the hilariously paltry amount of ingredients that was in her sandwich, despite its rather steep asking price. In speaking with WauPost, she shares that the sandwich was bought from the 7-Eleven outlet located in the South Bus Terminal (Terminal Bas Selatan) sometime around two weeks ago.
"I've never bought from other 7-Eleven outlets before, but given the high price, I did not expect to receive chicken slices that looked like that. I've been to Family Mart, and for a lesser price you get a full chicken slice.

I was tired at the time, so I didn't bother to check. It's 7-Eleven cafe, right? So I trusted them." she said.
Since the media furor, Aisyah reveals that the company has since reached out to her over social media regarding the matter and issued an apology over her lackluster customer experience.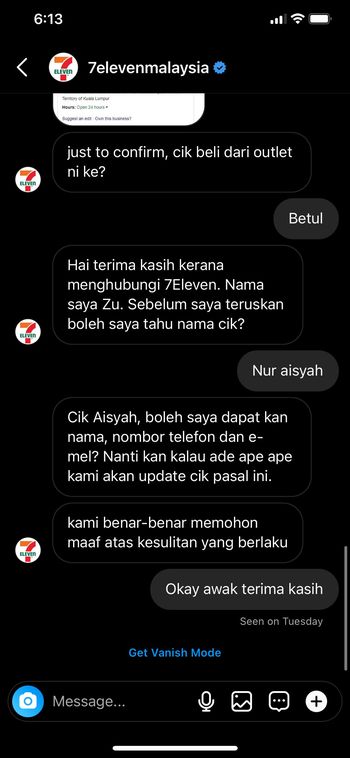 Netizens have since accused the company of misleading advertising over the incident.

"Omo… how embarrassing for 7-Eleven. They used to always serve quality."


"Even their crabstick, they only fill it just enough along the edge. You won't even find a single spoonful."

Tap here to give us a 'Like' on Facebook and stay up-to-date on the latest news!