The recent upsurge of the Macau scam cases has left Malaysians questioning every suspicious caller and bank activity. However, there are still many victims who have lost thousands of their hard-earned money to these scams, with some even losing all of their life savings. It is also worrying to know that these scammers are always modifying their tactics so as to not arouse any scepticism from their victims.
M'sian lost RM163K to a Macau scam all in two days
A scam victim with the Facebook name of Azura Photobook was swindled RM163k from her bank accounts. It was reported that one of the bank accounts was left with a one-digit amount, while the rest carried two digits after losing thousands.
In speaking with local news outlet Utusan TV, she explained how she fell victim to the scam on 4 July 2022. On that day, she received a call from the scammer who was posing as a worker from a logistics company. The scammer then informed her that she was caught trafficking illegal substances and it was now confiscated at the police station.
Later on, as if it was a legit concern, she was then passed to another caller who claimed to be a police officer from Bukit Aman. The fake officer told her that she was a suspect in money laundering activities and drug smuggling. Going by 'Sergeant Kamal', the scammer even went to the point of providing a recording of his conversation discussing the matter with another officer from Bukit Aman.
"At that time, I was home alone and I panicked with fear. In the end, I could only follow the officer's instructions."
The scammer then asked her to do exactly as he said in order to prove her innocence, and made sure that she did not reveal this to anyone.
According to the police report she lodged, the scammer sent her a form to fill up personal details, including her phone number and her bank account details. She was then asked to transfer RM126,000 out of her ASB2 trust fund into her Maybank account.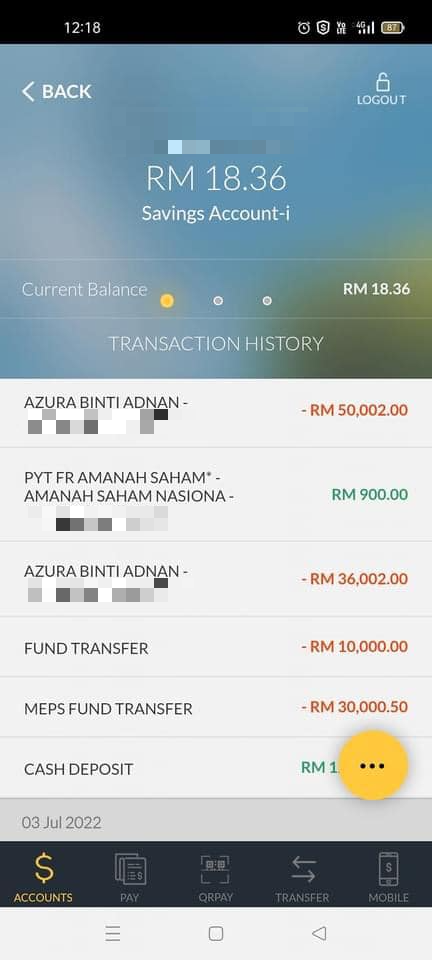 After doing so, the scammer continued to inform her to transfer the money into her Bank Rakyat and Public Bank accounts separately. He then sent her another link with a form consisting of 'important information' to fill up and asked her to tell him what was the TAC code that was sent to her.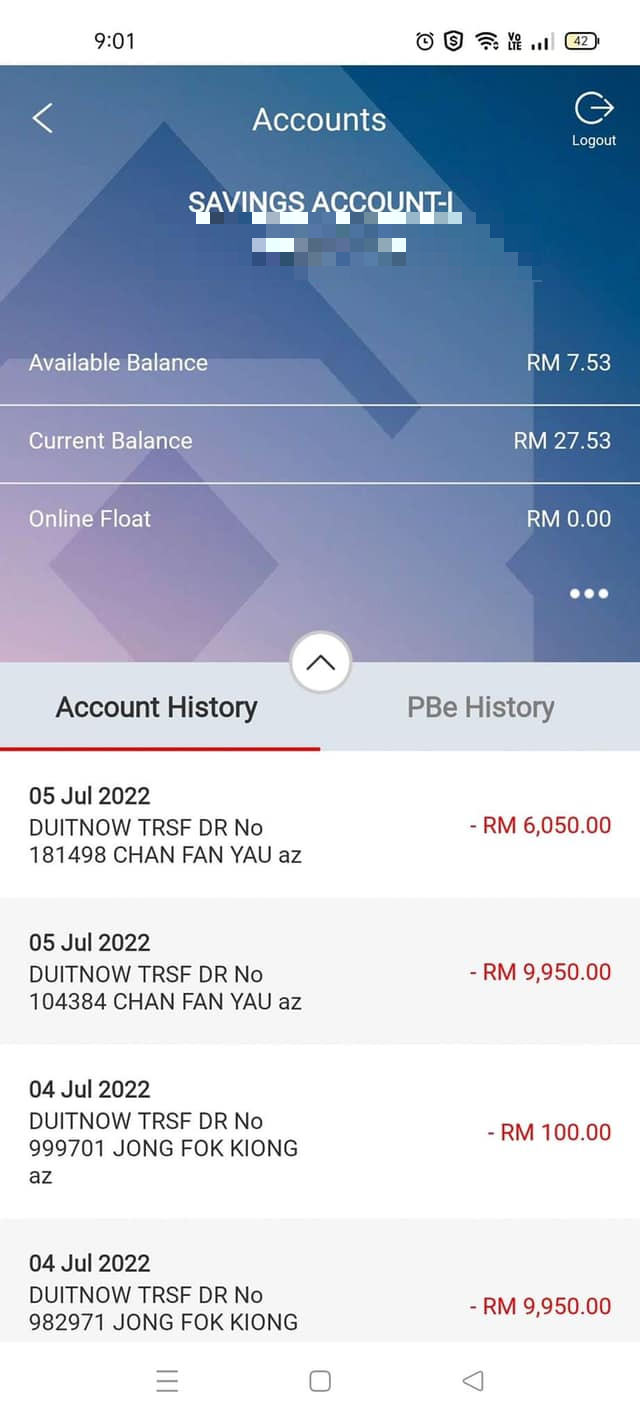 The following day, she followed the same routine, this time withdrawing RM37,000 out of her ASB1 fund and transferring it into her CIMB bank account. She informed the 'officer' about the TAC code she has received so they may transfer the amount to her Bank Rakyat account. It was then she realized that she was conned but it was too late as she has already lost thousands and thousands from her bank accounts.
"How is it possible to forget that you had RM163,000?," she wrote.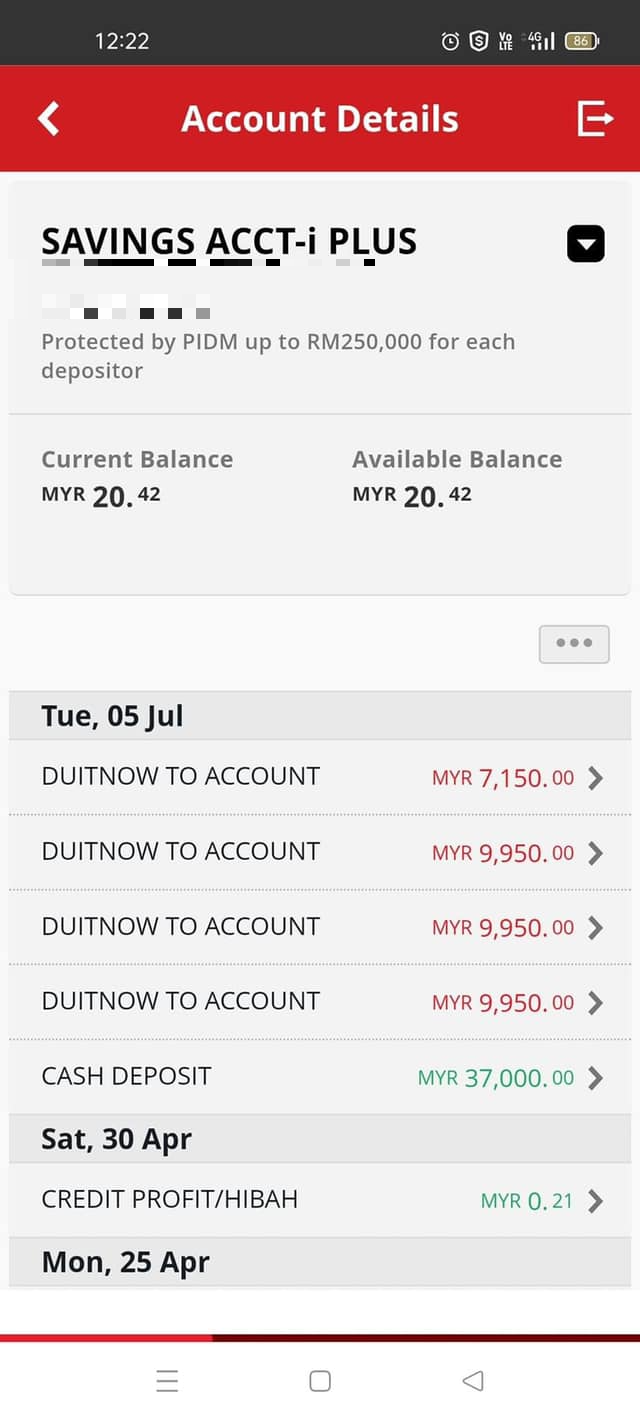 Extremely depressed after losing almost all of her savings
The victim shared how she fell into extreme depression after the incident. According to Oriental Daily, her situation worsened when she lost her father that following month.
"I felt that the world has plunged into darkness as if I have lost the will to continue living, but I know that I should accept my fate."
She said that nowadays many netizens revealed themselves to be a victim of scams, and even though social media has exposed many scam tactics, there are still more victims who have experienced the same dreadful event.
Furthermore, she said that her mother has also befallen a different bank scam previously, which caused her to lose RM75,000.
"Everyone has to be careful because this can happen to anyone."
It is important to take necessary precautions when it comes to bank transactions these days. Be cautious and always look out for any suspicious calls!
Tap here to give us a 'Like' on Facebook and stay up-to-date on the latest news!
Also read: M'sian doctor claims scammers transferred RM13,000 from her bank account without needing any TAC code