It stands to reason that the kitchen can be a pretty dangerous place to be in, if you weren't being careful with your surroundings. After all, while being surrounded by open flames and sharp implements, personal injuries can happen in the blink of an eye, whether it be burns or cuts. However, one Malaysian woman probably didn't count on winding up in hospital after doing something as simple as washing the dishes.
Woman gets dried bihun pierced underneath her nail
In a recent TikTok video that was shared by user @sweetsecrettt21, otherwise known as Shaa, she explained how her family had bakso, an Indonesian dish consisting of meatballs and rice vermicelli noodles in a soupy broth, the night before while breaking fast.
As one can expect, Shaa noticed in following morning that the bowl that had been used to serve the noodle dish had dried pieces of rice vermicelli noodles stuck against it after it had been exposed to the open air overnight.
"Without thinking too much of it, I started to scrub vigorously and quickly.

All of a sudden, ZAPPPPP I was so shocked, I felt something pierce my finger."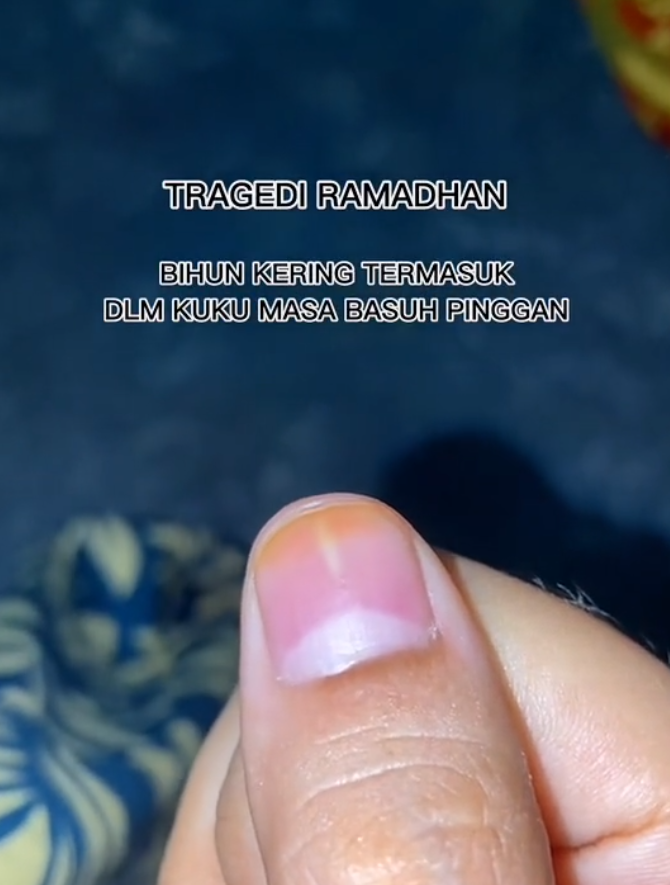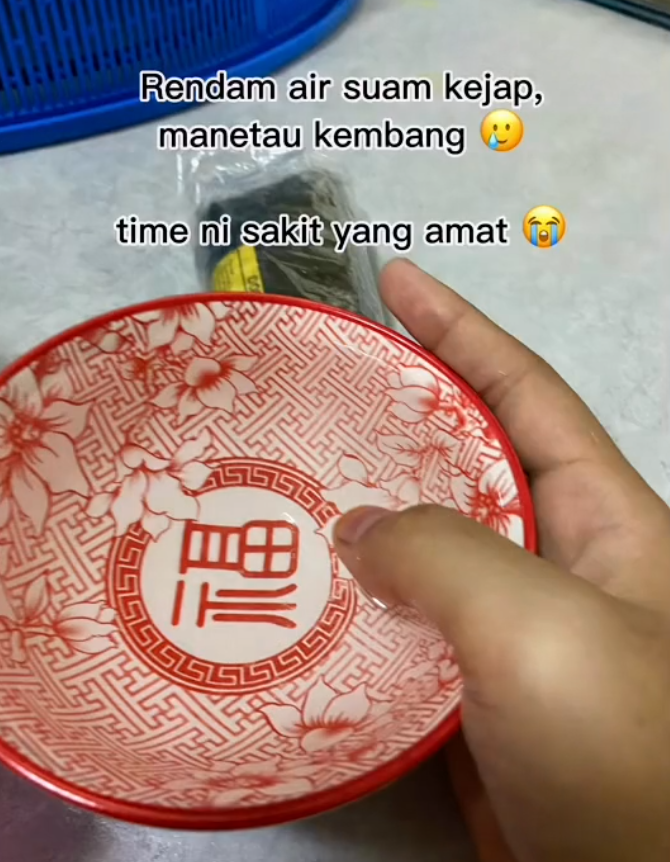 Upon inspection, she found that a single piece of dried vermicelli noodle had lodged itself underneath her fingernail! Ouch! Initially, Shaa thought that she could attempt to coax the piece of noodle to soften and expand by soaking her finger in water, but things didn't turn out as expected.
Tried visiting a clinic to remove the noodle
With the noodle still stuck in her finger, she decided to carry on with her day as usual. Despite that, the pain persisted.
"I went to the clinics nearest to me. Three clinics rejected my case, but thankfully the fourth clinic was willing to take a look."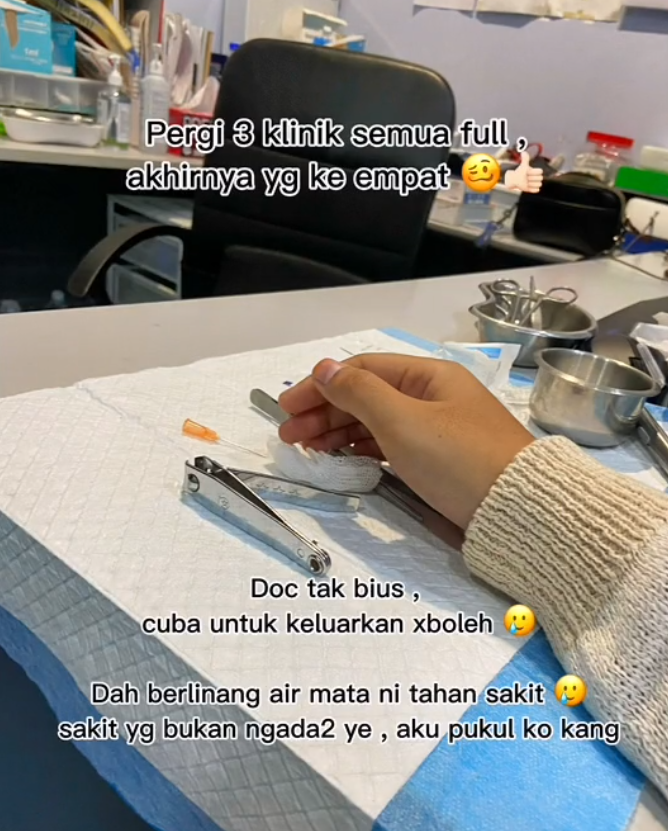 The doctor at the clinic attempted to remove the noodle by using nail clippers and a pair of tweezers.
"He trimmed my nail and dug into it. At the time, I could still withstand the pain but my leg was beginning to tremble and I was grinding on my teeth."
Wound up later in hospital
After a point in time, Shaa said that she couldn't take the pain anymore and the doctor proceeded to then inject her with anesthesia, which she said did nothing to alleviate the hurt. And despite the doctor's best efforts, the noodle remain lodged in Shaa's nail. Left with no other choice, she was promptly referred to a hospital.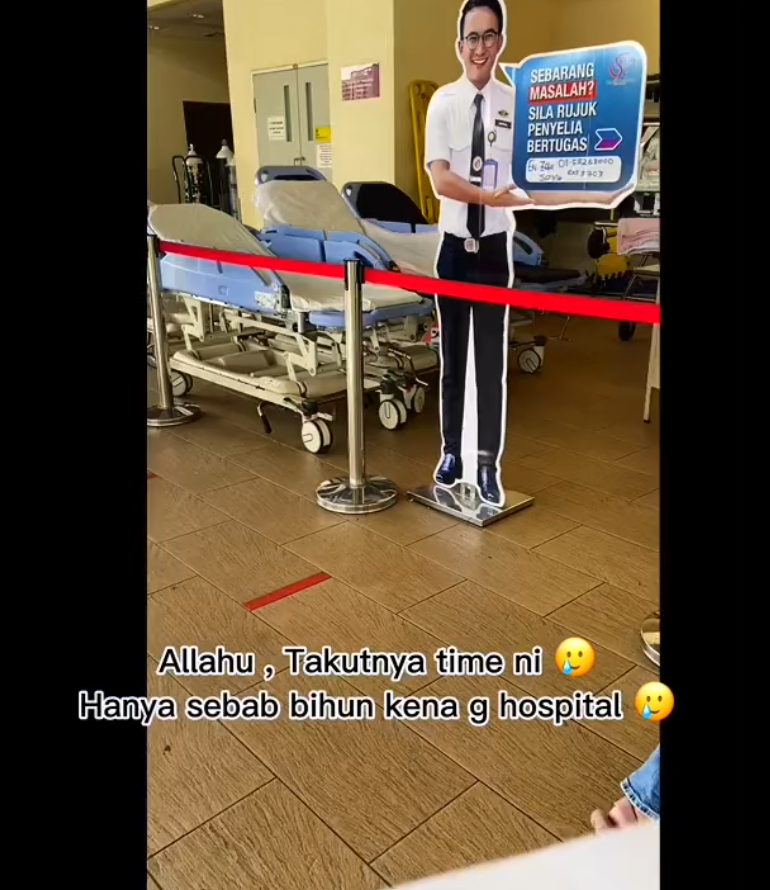 At the hospital, she was provided with 2 options: to have her nail removed completely from the nail bed, or to endure pain momentarily as they injected her finger with three different medications.
"After injecting my finger, they started to dig into the nail again. This time, it drew blood but thankfully I couldn't feel anything.

They then used a needle that could spritz water to coax out the noodle."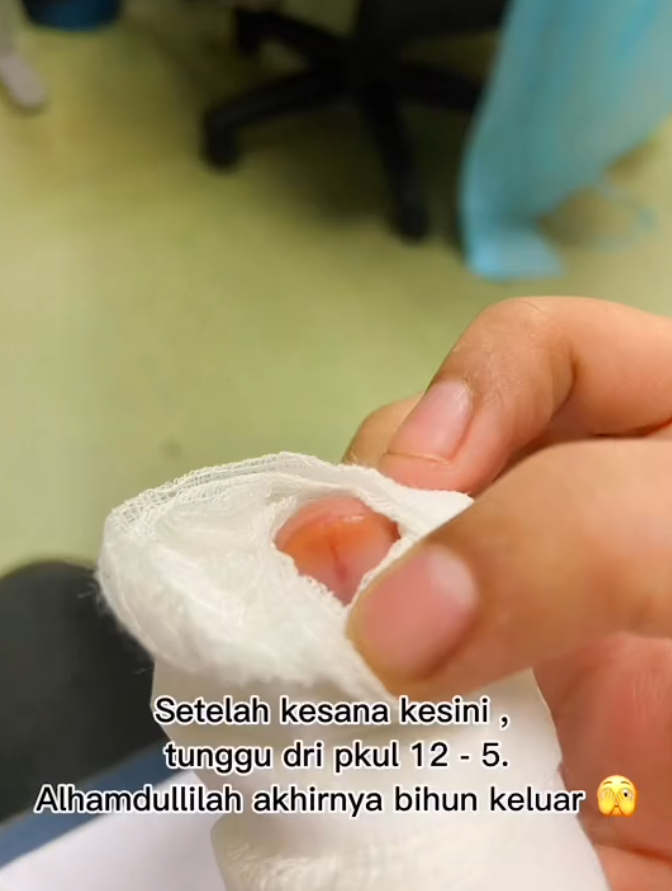 Thankfully after enduring all that, Shaa said that they managed to extract the offending object from underneath her nail, providing her with relief. And while she is still recovering and notes that pus would occasionally leak from her nail, Shaa has decided to take the experience in stride and laugh it off as an unfortunate, if not hilarious accident.
Tap here to give us a 'Like' on Facebook and stay up-to-date on the latest news!
Also read: M'sian woman warns against cleaning your ears with cotton buds after it lands her in hospital with surgery