The topic of urban planning, or a lack thereof, has recently become the topic of conversation among many Malaysians. This is especially true in the case of continued gripes concerning worsening traffic congestions, repeated public transport disruptions and of course, the repeated occurrence of flash floods. In fact, a local climate change activist has even posited why Kuala Lumpur is no longer a truly livable city due to these apparent failures in urban planning.
Netizen discovers pedestrian bridge entrance to park sealed off with fence
And apparently, these oversights have now extended as far as our public parks, as one netizen points out. According to Twitter user @fazleyff otherwise known as Fazley, he had been travelling on foot towards the Tasik Kelana Jaya public park, when he made a particularly head-scratching discovery. After making the trek across the road from a bus stop using a pedestrian crossing, he found himself confronted with a sealed-off metal fence.
Walking to Tasik Kelana Jaya from the bus stop, across the Federal Highway pedestrian bridge, and guess what.. the stairs leading to the park was BLOCKED by a gate.

Smart Selangor infrastructure pic.twitter.com/WQ7rP63b8Q

— surreal putrajayan cari kerja (@fazleyff) May 31, 2022
Inevitably, this meant that Fazley had to find an alternate means to enter the park from the pedestrian bridge. His search would take him a little ways down from the initial entrance to a small gap in the fence between a flight of stairs and an open drain, which granted him just enough room to squeeze past.
However, Fazley points out that if the intention for the park's fences was to keep unwanted visitors out, then there should be no reason for these gaps to exist in the first place.
(Un)Luckily here was this longkang to the left of the stairs, which wasn't covered well by the gate, went through this gap to "infiltrate" the park. Plus it smelled pretty bad.

I don't know if they're even trying; can we look up who's supplying & installing these gates? pic.twitter.com/hGG3QSUzPf

— surreal putrajayan cari kerja (@fazleyff) May 31, 2022
So where are the entrances located?
For those who frequent the Tasik Kelana Jaya Park, many will be familiar with one of the park's main entrances that leads off from the LDP highway. The problem here being the fact that this entrance tends to be more convenient for private vehicles, and is located a little ways further down from the pedestrian bridge.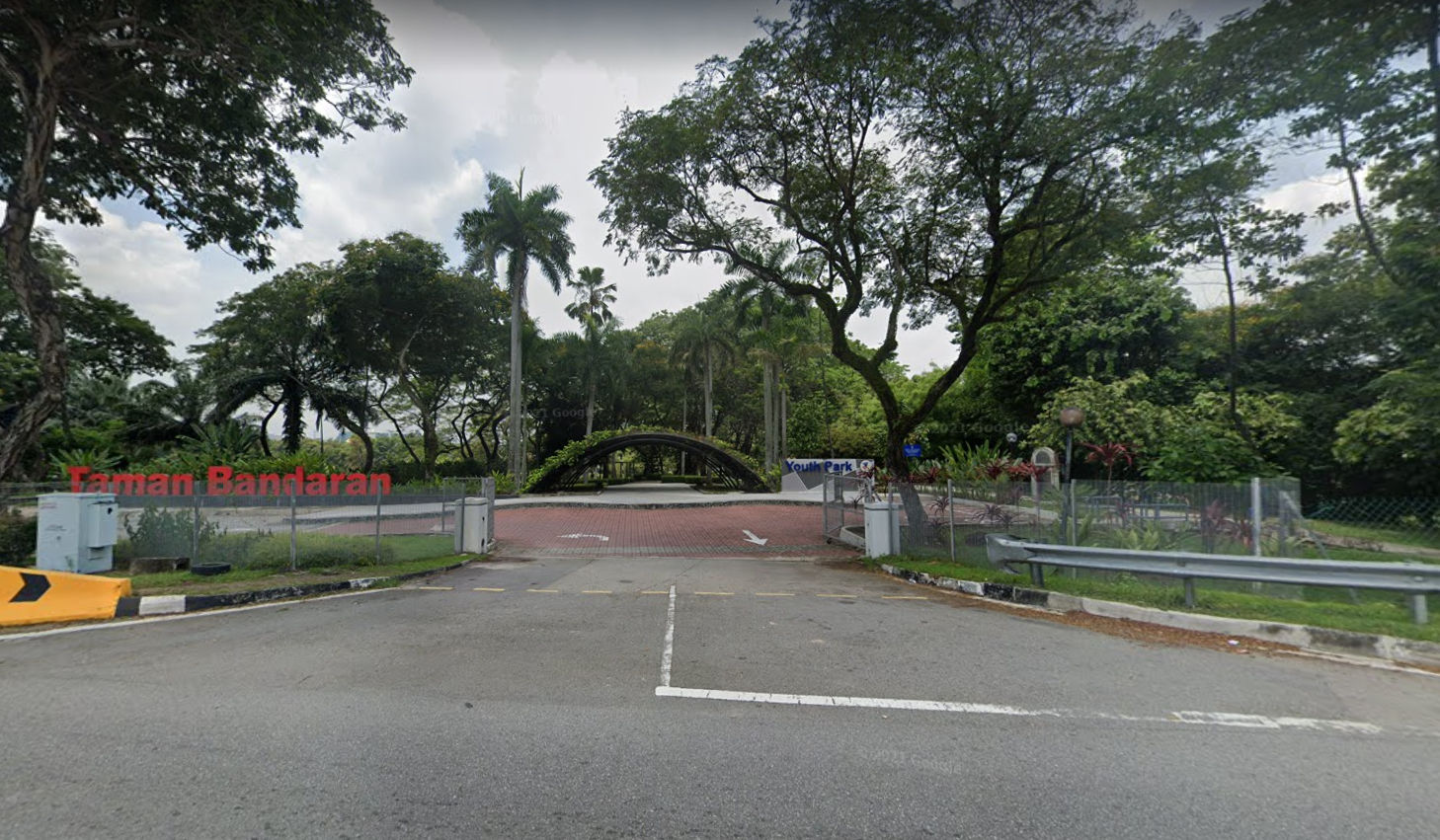 In the case of pedestrians, there is no immediate entrance that leads to the park, nor are there any clear signs to direct them towards another separate point of entry located further down the highway.
His post has since caught the attention of many netizens who have echoed his concerns. According to one commenter, the fence had been erected around the park after a number of snatch-theft incidents were reported in the area. And while there is an entrance to the park just a short walk away from the pedestrian bridge, the local city council had not erected any clear signage to guide pedestrians towards it.
What's more, one netizen points out with some incredulity that the MBPJ's Landscape and Park Services Department building is located in the park itself, and yet nobody has been made aware of the issue.
One netizen adds that this is more evidence that Malaysia's infrastructure is simply not pedestrian friendly.
Tap here to give us a 'Like' on Facebook and stay up-to-date on the latest news!