Living through a natural disaster can be an excruciating ordeal. And this has only gone on to become a painful reality for many flood victims who have survived the devastation brought on by torrential rains that occurred just last weekend. From having their homes damaged or destroyed to the costly expense of rebuilding their lives from the wake of the floods, many are already confronted with the fact that their life's savings may be depleted as a result of this calamity.
Mr Kevin Lim, a resident of Sri Muda of over 28 years
And unfortunately for Mr Kevin Lim's family, this was exactly what had transpired after their family home in Sri Muda was left in a complete state of disarray after the catastrophic floods that swept across West Malaysia. Taking to Instagram to document his family's ordeal, Kevin reveals that this was by no means the first flood that he had experienced as a long-term resident of Sri Muda. Across the span of 28 years as a Sri Muda resident, he recalls the first incident of a flooding in the area was in 1995, when he was only 2-years-old.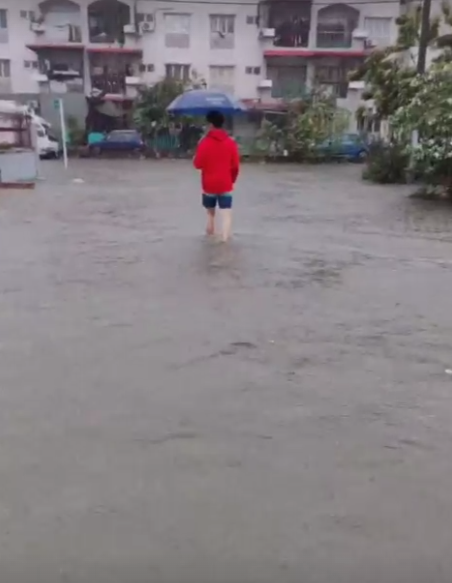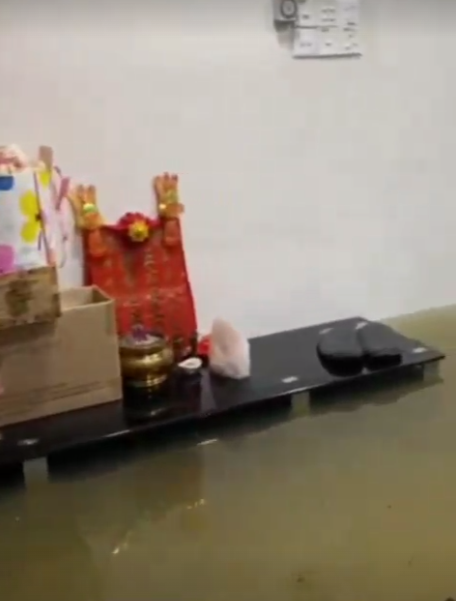 He recalls that being only a toddler then, he was carried by his uncle through waist-high floodwaters. 26 years on, another flood occurred, this time reaching upwards of 10-feet. But it wasn't until 2021 when flooding in Sri Muda became more frequent, culminating with the tropical depression that took place last Friday (17th December 2021). By that point, Kevin notes that the neighbourhood had already experienced it's fourth flood in the year.
Arriving from klia2 after a flight, Kevin mentions that the rainfall was already heavy on his way back home. Upon reaching, his parents, who are accustomed with the flood-prone area, began boarding up their gates to prevent water from gushing into their home, assuming that it was simply yet another 'mini flood'.
"Little did we know, the next day (18th December 2021), it was still raining like there's no tomorrow. The water has already reached ankle level," he writes.
Family tried to move up to higher ground to escape rising water levels
Moving quickly, Kevin's brother moved three of their family's vehicles to higher ground, leaving them with one vehicle with the family as a means to escape should water levels continue increasing. The rest of their family proceeded to move as many of their belongings as they could from the first floor of their home up to the second, a process which took upwards of 4 to 5 hours. But the water did not subside as it continued rising to waist levels and beyond.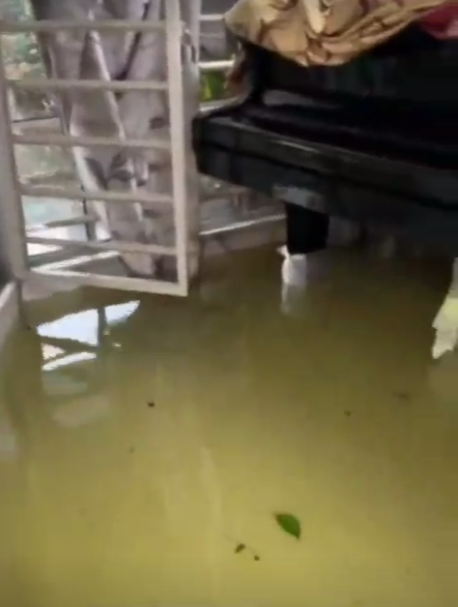 Left without a choice after their autogate malfunctioned and the supplier telling them that it could potentially short-circuit due to the floodwaters, the family left home and ventured out beyond.
Armed with a few powerbanks to keep their phones running, a few sets of clothes, phone chargers, a few sticks for navigating the murky waters and a single torch, the family proceeded to move for higher ground.
"My mom cried as she saw her beloved plants that she has been taking care of for years started to float away."

"Looking at my parents in the water, still trying to look out for us and asking us to be careful breaks my heart."
At that point, water-levels had risen up to chest-level. Waiting overnight at a safer vantage for Kevin's brother-in-law, Kent, the family had no access to electricity after both power lines and phone lines were cut. He expressed concern for those living in single-storey homes in the Section 25 area.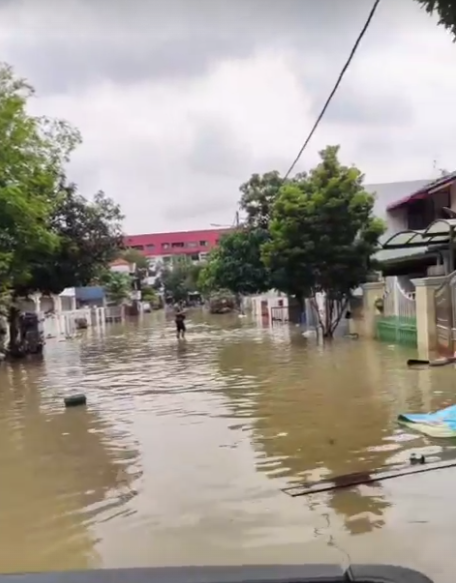 On 19th December 2021, Kevin proceeded to check around their neighbourhood with help from his brother-in-law and his motorbike. To their dismay, major roadways were cut off by floodwaters, uprooted trees and toppled street lights.
"At this point, nothing can be done to save the ground floor of our home. Parents were still worried about the house as it was the last asset we have."

"We have no insurance for anything as most of the money was used to survive the pandemic. Nothing can be done. All is gone."
And while they did what they could to help alleviate the sense of dread and doom among themselves by celebrating Kevin's mother's birthday, the fact stands that they would still have to start from 0 all over again. While he thanks volunteers for chipping in and lending a hand, Kevin laments the poor evacuation and rescue response mounted by the authorities.
Family home left in shambles by the flood, Kevin appeals for help
On 22nd December 2021, Kevin and his family proceeded to return to their home to assess the damage. To their horror, the watermark from the floodwaters had reached up to their ceilings. Furniture was scattered across the home, with mud tacked on the steps of their stairs. In photos shared to Wau Post, Kevin showed the damaged sustained to their family home as a result of the floods.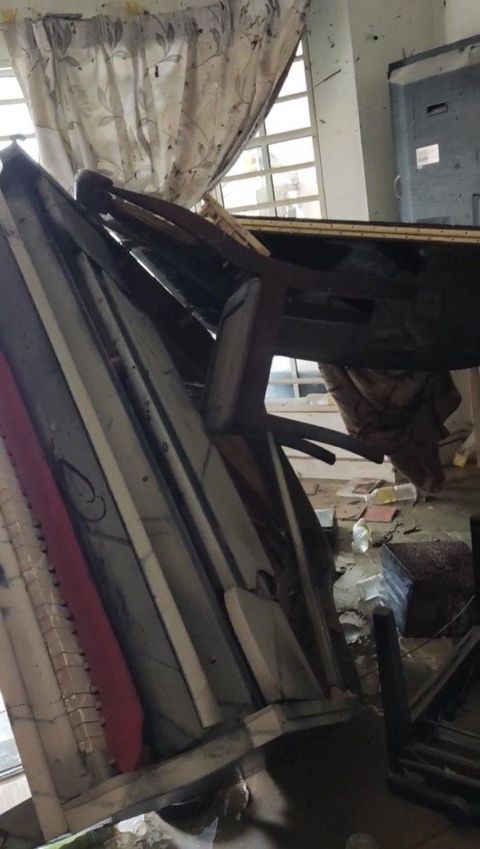 Sizeable items, including a grand piano and a refridgerator, were completely toppled over as a result of the tides. Other belongings including CDs, books and family photos were strewn across a muddy floor.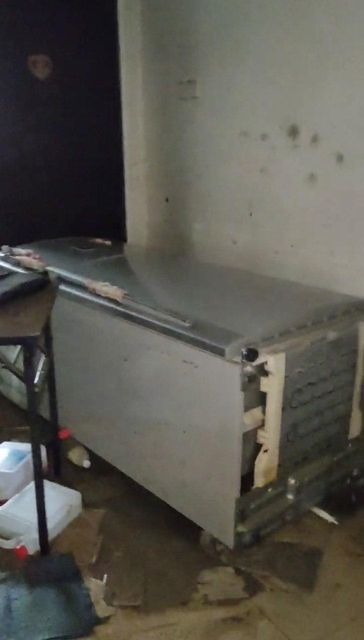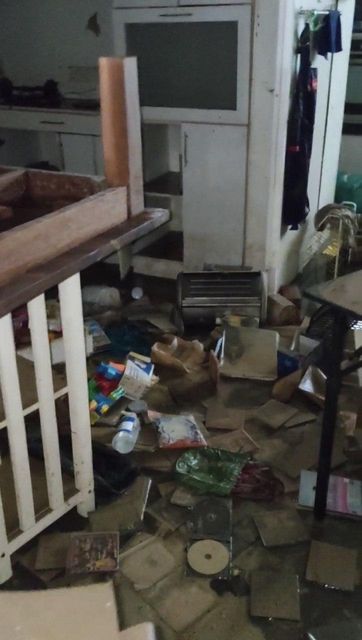 Left without any choice as their family scraped down to the remainder of their savings in hopes of rebuilding their lives from the disaster, Kevin has since reached out across social media, calling for donations in hopes of being able to fund much-needed repairs for their home.
"Any amount would help. Hopefully, I can raise enough funds to build the house back. There's simply too much collateral damage that we can't afford."
For those of you reading who would like to chip in and donate to Kevin's family's repair fund, you may do so via the following bank account:
Kevin Lim Kien Fong
6474014032
PBB Public Bank Berhad
Follow us on Facebook for more stories like this!
Also read: Sharing food together, these stranded M'sians helped each other survive on a highway for 18 hours due to floods