The pandemic has badly affected most of us in ways that we never could have imagined. While we struggle with staying sane at home, our frontliners who have been there with us, for us since day one have it ten times harder. For some of them, their willingness to serve the people, coupled with the implementation of the travel restrictions meant that they had to be away from their family, away from home for an extensively long period of time.
Such is the case for TikTok user Tracy @tehCpeng, a Malaysian nurse who has been working (and stuck) in Singapore for two years due to the pandemic. Warning: Grab yourself some tissues, things are about to get teary.
M'sian frontliner gets emotional as she reunites with her family after 2 years
In a video that has since gone viral with over one million views, Tracy documented herself on her trip back to Malaysia from Singapore, after not doing so for two years due to the pandemic. The video begins with her leaving what is assumed to be her home in Singapore. She then arrived at the airport, a place that has become estranged to us by now. The caption reads: "Finally, the smell of the airport after so long", followed by a mandatory 'passport-and-flight-ticket-on-lap' shot that we all miss taking.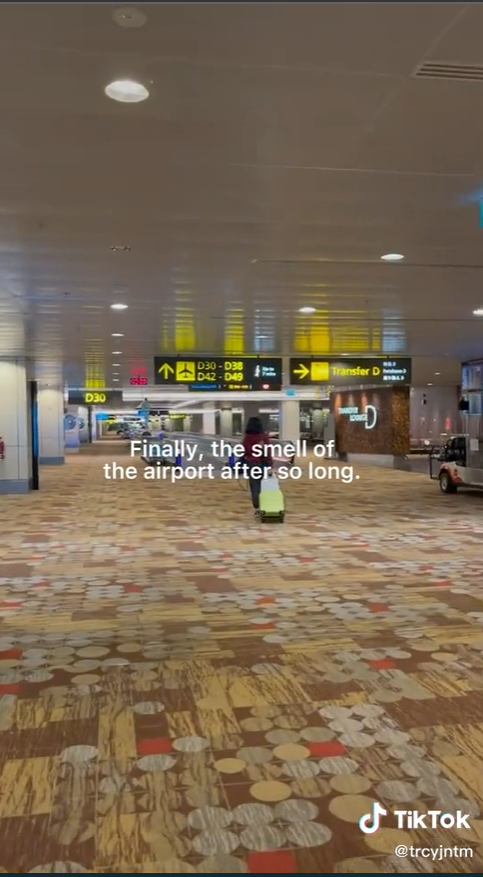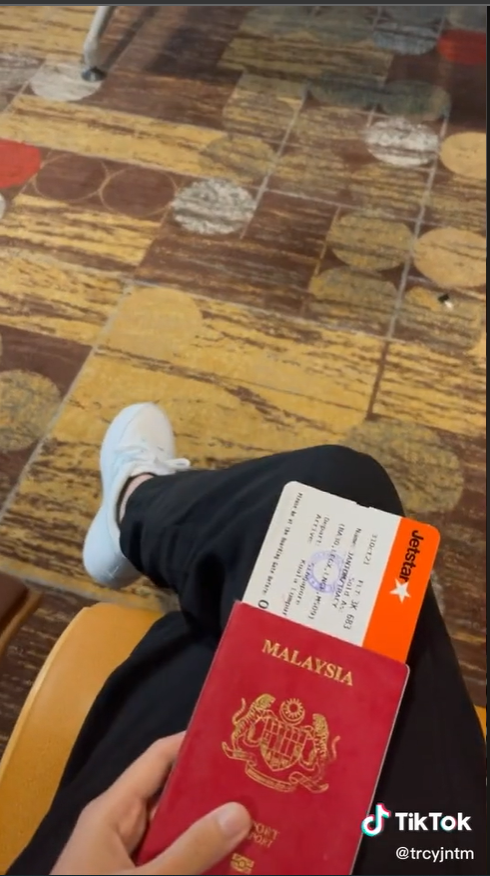 Onboard the flight back home, Tracy filmed herself eating a muffin that the cabin crew had offered her, or at least that was what she intended to do. Instead, tears started trickling down her cheeks as she got emotional thinking about how she struggled (and survived) two whole years without her family by her side. Tracy wrote, "Handling the pandemic as a frontliner was not easy".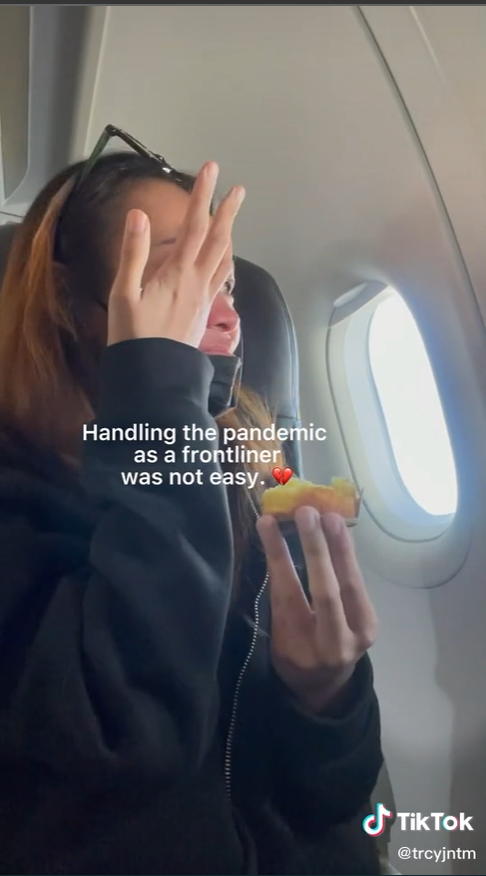 Bye Singapore, hello Miri!
As the plane landed, the pilot's voice can be heard over the intercom saying "… and to all Malaysians welcome home". That has got to be the only one-liner that never fails to make any returning Malaysian choke up even a little inside.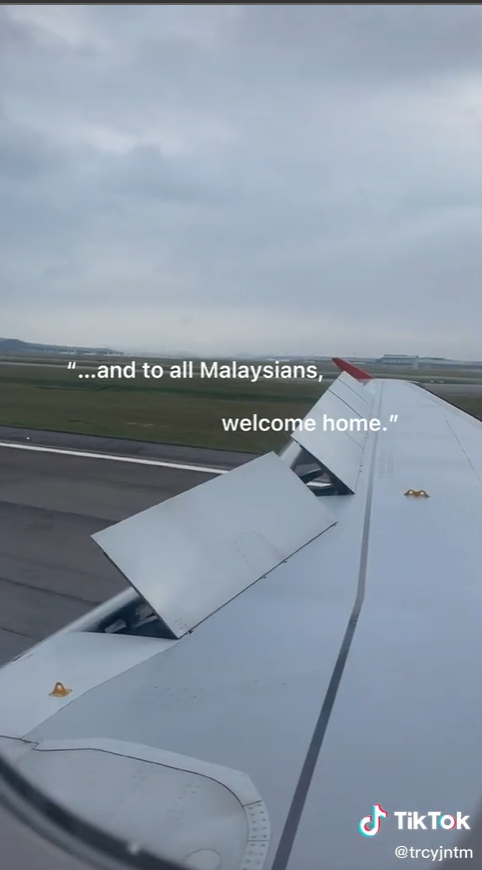 Although Tracy returned home with overwhelming excitement, she still had to follow the Standard Operating Procedures (SOP) for travellers returning from abroad: the dreaded quarantine. At the airport, she could only interact with her family from a distance and couldn't give them a hug due to safety distancing measures.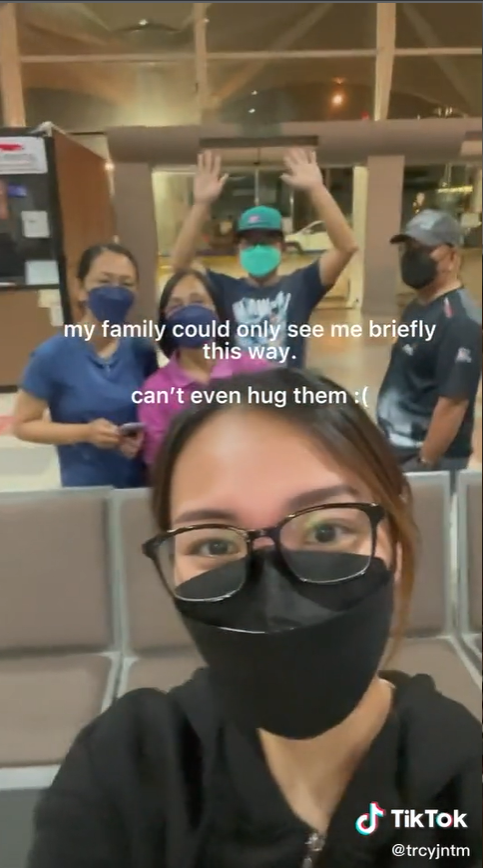 The video ended with Tracy thanking those who have kept her in their prayers, and "And thank you for getting vaccinated. Because of you, I am able to go home".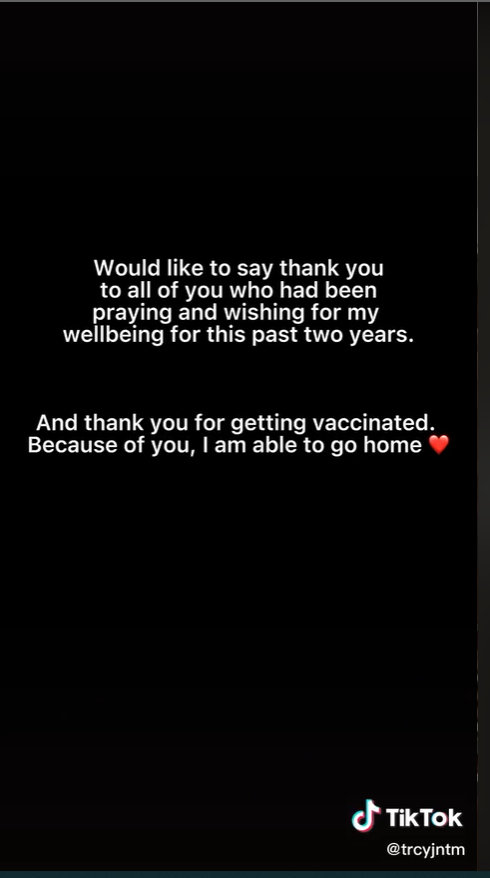 The video's comment section flooded with much love from both Malaysians and Singaporeans alike, with some relating to Tracy's experience of being away from family due to the pandemic, and others expressing their gratitude over her bravery and service as a frontliner.
Mad respect to Tracy and all the other frontliners for being so brave and courageous at keeping the rest of us safe. Welcome home, Tracy!
For more stories like this, follow us on Facebook!
Also read: This caregiver used her Deepavali to save a stranded senior citizen from Kedah floodwaters