The topic of mental health can be a difficult one to approach for many. But in a time when instances of depression and anxiety continue to be a recurrent theme among Malaysians, we can no longer afford to constantly skirt around these concerns. In fact for some, these mental health issues could only grow in severity, with devastating consequences.
Young man attempts suicide off KL Tower's Sky Deck
On Sunday (16th January 2022), local firefighters who were responding to an emergency call managed to successfully save a young man from plunging to his death from the Sky Deck of the iconic KL Tower. According to Malay daily Utusan Malaysia, the Fire and Rescue Department received the call at 5.11pm before rushing over to save the young man from certain death.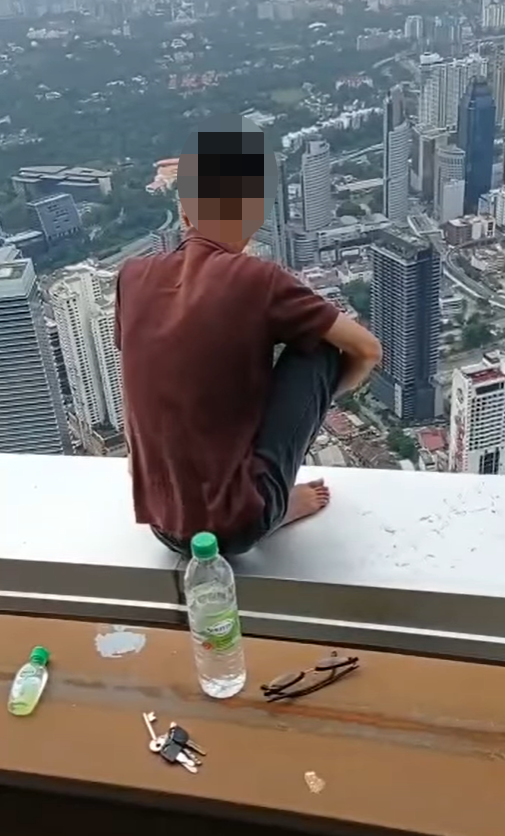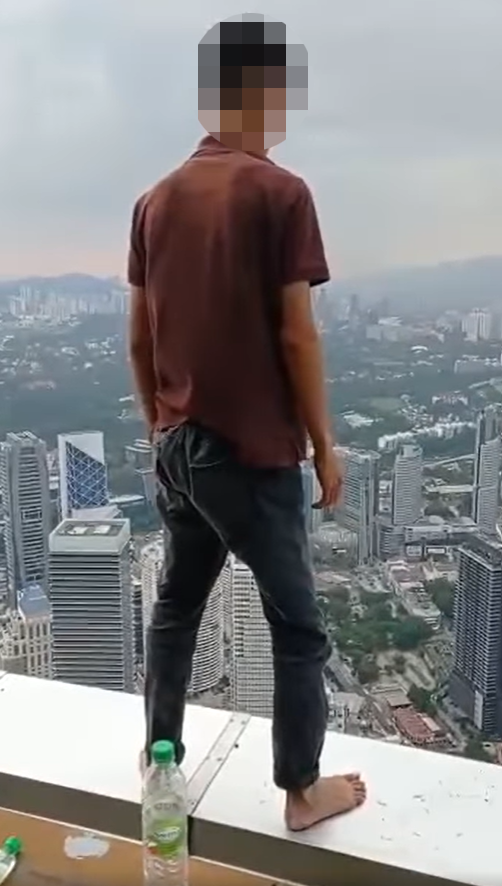 As many as 25 members including officers and other emergency service workers, were deployed to the scene from the Pudu and Hang Tuah Fire Stations via three separate vehicles. The victim is said to be a young man in his early-20s.
Victim was saved by firefighters in the nick of time
In footage obtained from civilians at the scene, the young man could be seen squatting on the ledge of KL Tower's Sky Deck which leads directly down to a 421m drop below. Appearing distraught, he then rose to stand up on his feet while firefighters from behind the camera called out and urged him to remain calm. He then turns to sit on the ledge, with his face buried in his arms before firefighters swooped in to pull him from the edge.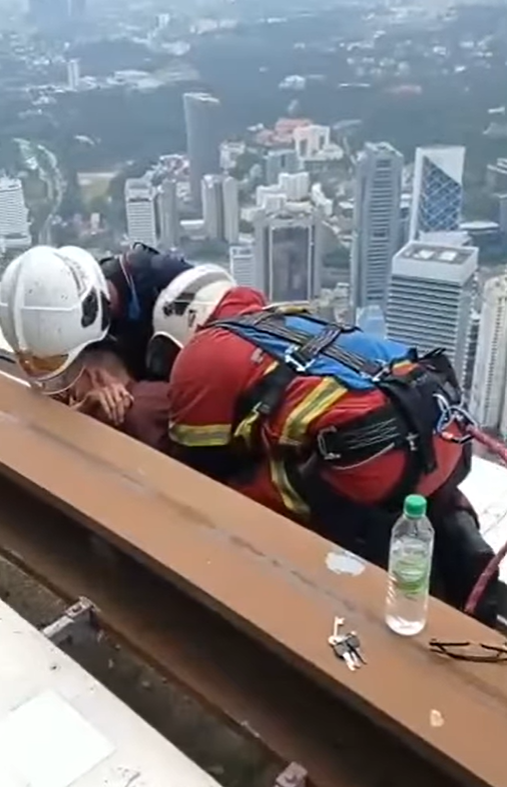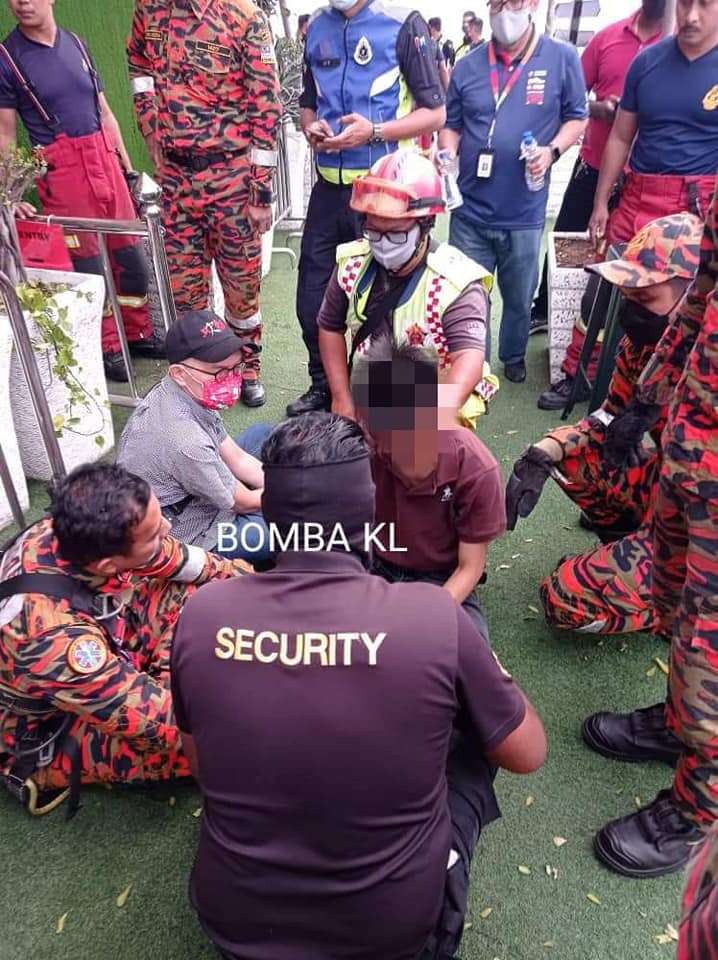 It is unclear as to what drove the young man to commit suicide.
Correspondingly, was said to have been the first recorded instance of a suicide attempt at KL Tower, which has been open to the public since 1996 and is still considered to be the highest viewpoint in Kuala Lumpur.
If you or anyone you know may be suffering from thoughts of suicide, please do not hesitate to reach out through BEFRIENDERS. Help is always available, speak to someone today.
Availability: 24 hours a day, 7 days a week
Phone: 03-76272929
Email: sam@befrienders.org.my
For more stories like this, follow us on Facebook. 
Also read: "Tell Imran, mummy has passed." Single-mum leaves tragic instructions for doctors before her death