A 36-year-old man was killed outside of a local coffee shop in Sungai Petani, Kedah yesterday (25th May 2022) at around 12.30pm. According to New Straits Times, the victim had been shot at point-blank range by four men along Jalan Kampung Baru in front of a coffee shop.
36-year-old man shot dead in front of wife and child in Kedah
Quoting Kedah Police chief CP Wan Hassan Wan Ahmad, Malay Mail reports that the victim was traveling with his wife, a child who is believed to be his step-son, and a friend, to the coffee shop to pick up their packed lunch prior to the shooting.
"When the victim was about to get back into his vehicle, four suspects on two motorcycles and who wore full-face helmets and jackets fired several shots at the victim," he said.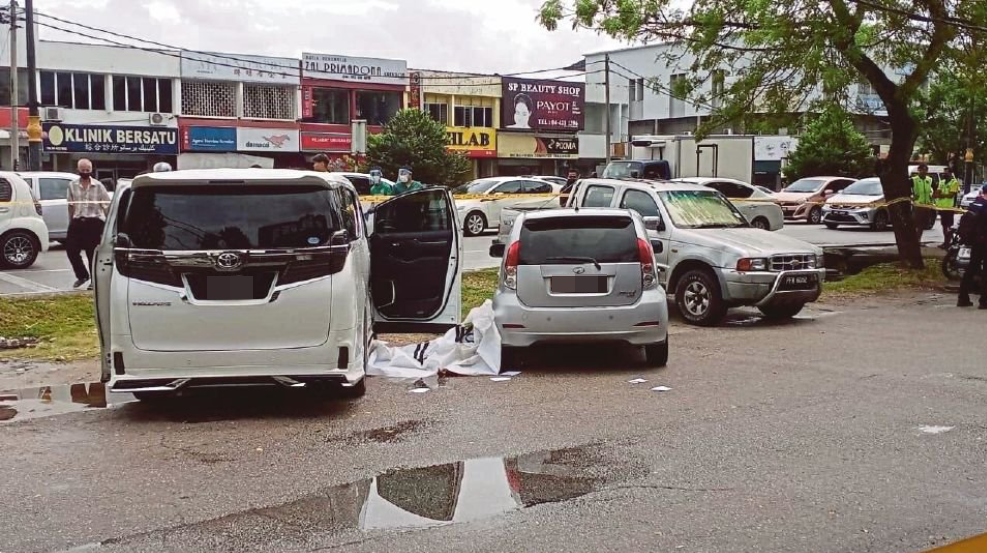 As he was shot from a distance of about 1-metre, the victim died on the spot from his injuries. In speaking with China Press, a witness of the shooting said that the victim had been a frequent customer to the coffee shop and would often visit on a weekly basis with his family.
Free Malaysia Today reports that eyewitnesses saw the assailants arrive at the scene through a back alley, and had their hands and faces covered at the time of the crime. One was said to have shot the victim in the head. Both the man's wife and his step-son could only scream and watch in horror from the coffee shop's five-foot way as he was gunned down, before breaking down crying.
Believed to have ties to organised crime
Initial checks have identified the victim as Mr Murali Shunmugam, who is currently wanted by the local authorities in connection with organised crime and drug-related activities. He also has a pending case under the Security Offences (Special Measures) Act 2012. Murali's last known registered address was in Bukit Selambau, Kedah.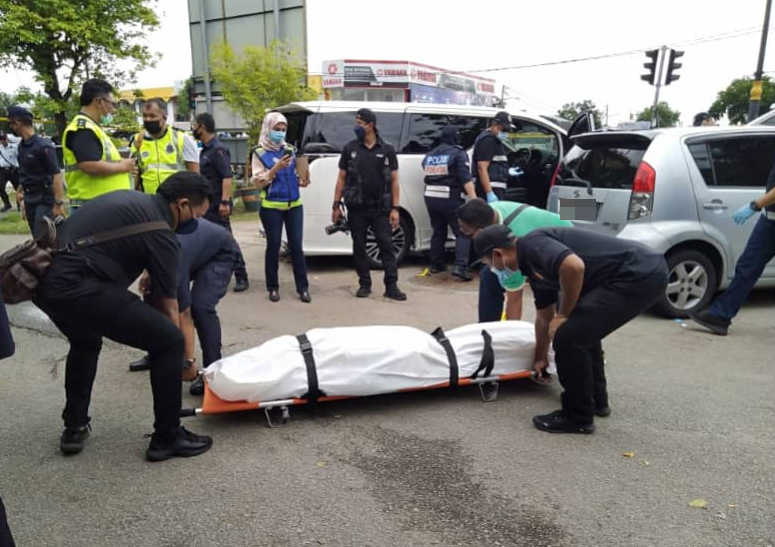 "However, we are still investigating the motive of this shooting incident,"

"So far, we are also tracking down all the suspects and will examine the closed-circuit television (CCTV) cameras at the scene to facilitate the investigation." said Wan Hassan.
The case will be investigated under Section 302 of the Penal Code for murder, which is punishable by death upon conviction.
For more stories like this, follow us on Facebook by tapping here!