The word "home" has a few definitions – first, it can refer to the location we were born in, like our home country, Malaysia; it can also refer to the physical space that we live in, whether it's a landed or high-rise property. This Malaysia Day, let's celebrate these two by taking a walk down memory lane to see how neighbourhoods in Malaysia have evolved over the decades, along with how we view properties, and the way we search for our homes!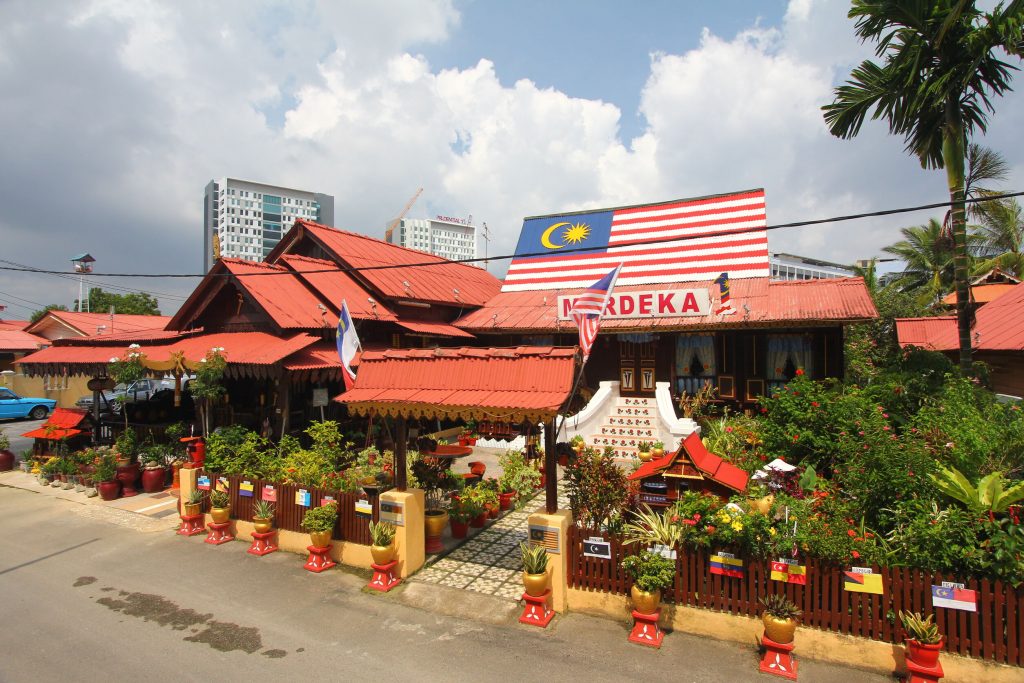 Urbanisation: Kampung vs Cities
As Malaysia heads towards a developed nation status, transformation follows in the form of innovative developments and infrastructure upgrades. However, the major cities and towns have started experiencing scarcity of land, which caused developments to move to the suburbs, and places which were once a kampung.
Such villages used to remain the same for many years, despite massive developments mushrooming up all around them. However, when they could no longer withstand the changing times, these villages were then transformed into modern townships, as an extension to the already developed cityscape.
One example is the transformation of Kampung Segambut Dalam, which is strategically located next to the affluent Mont Kiara, a place which houses many luxury high-rises and is packed with expatriates. It's safe to say that this former village now serves as an extension to the well-developed Mont Kiara.
While modernisation is an inevitability, it is important to balance between urban and rural settlements in a sustainable manner, in order to protect our local culture and rich heritage – as seen in the preservation of neighbourhoods like Kampung Bahru, as well as the traditional shophouses in Kuala Lumpur, Georgetown, and Malacca.
Preferences: Living with Family vs Personal Space
Back then, the priorities of potential homeowners would include finding a home to settle down in for the rest of their lives. Property was seen as a family heirloom that would be passed down from generation to generation, or as a multigenerational home to keep the family together.
As time passed, there was a noticeable shift in preferences and priorities. Younger generations now prefer to live separately from their families due to several reasons, such as needing more personal space, marriage, or for greater convenience, according to PropertyGuru's Consumer Sentiment Study H2 2021. They are more inclined to move out of their parents' home where they can choose a property that suits their needs, lifestyle, or personality.
The study also found that millennials are mainly looking to purchase double storey terrace houses (26%) and condominiums (23%).
House-hunting: Physical vs Digital
Home ownership is deemed as a life goal or milestone for almost every Malaysian. In the pre-Internet days, people would search for homes manually. By this, it means looking out for classified ads in newspapers or touring around a neighbourhood in hopes of stumbling upon a 'For Sale' sign, and doing this a few times before making a final decision. It was also more difficult to understand the housing market and make price comparisons, with the lack of data and transparency.
Now, thanks to rapid technological advancements, home seekers can easily search for property options on online platforms like PropertyGuru, and survey multiple properties to look for one that meets their preferences and priorities. In fact, we don't even need to be physically present to check out a potential property, as virtual home tours are on the rise in Malaysia. According to PropertyGuru's Consumer Sentiment Study H2 2021, most Malaysian home seekers (66%) are now preferring a combination of physical and virtual viewings during the new normal. They can also check whether they are getting a good deal by finding out the estimated property prices in the neighbourhood they are eyeing, through sites like PropertyAdvisor!
Malaysia, Our Home
At the end of the day, it doesn't matter what era, location, or property type it is, because there is one thing that remains constant – Malaysia is all of our homes. Happy Malaysia Day!