Cars parked in the most inconvenient places have become a familiar sight for Malaysians. Whether in a restricted zone or right in the middle of a road, illegal parking has caused multiple accidents and inconveniences that could be avoided. Because of how many of these drivers have gotten away with it easily, there were a few cases where people who were affected would take matters into their own hands. Or forcibly drive through the limited path caused by these offenders that will very likely damage their vehicles. 
Body panels of Vellfire MPV scraped off like a piece of paper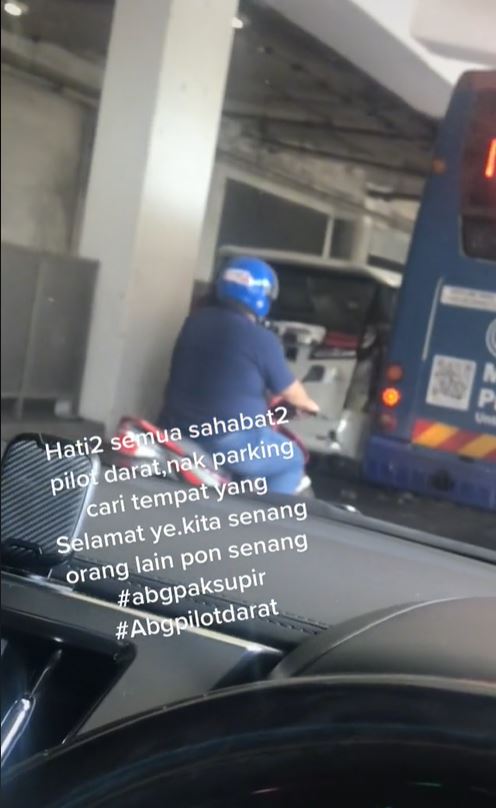 And this appears to be what had transpired, after a white Toyota Vellfire was seen parked illegally close to what appears to be the side of a road underpass. As shared in a video on TikTok by user ayin8686, the luxury MPV occupied one entire lane and left barely enough room for other vehicles to pass. One can only assume that as a consequence of some vehicles attempting to force their way through the narrow gap, they had inadvertently tore the Vellfire's body panels clean out of its frame.
As though it were made from paper, the curled and warped body panels were lifted far enough to reveal the innards of the MPV. And while many have spectulated that the bus seen in the video had caused the incident, the owner of the video has confirmed that wasn't the case. 
The person who posted the video warned drivers to be careful of where they park, or else this may happen to them. 
"Be aware of this, fellow drivers! Please park in a safe spot, so it's safe for us and convenient for other drivers," he wrote in the video.
Think twice before you park illegally
Many netizens who watched the video commented that it serves the driver right to park in such an inconvenient spot. 
Some also guessed that the driver might have been a valet dropping off their clients to shop, and parked on the side to wait. 

Moreover, one of them retweeted the post, sharing their own similar experience where they also encountered an inconsiderate Vellfire driver.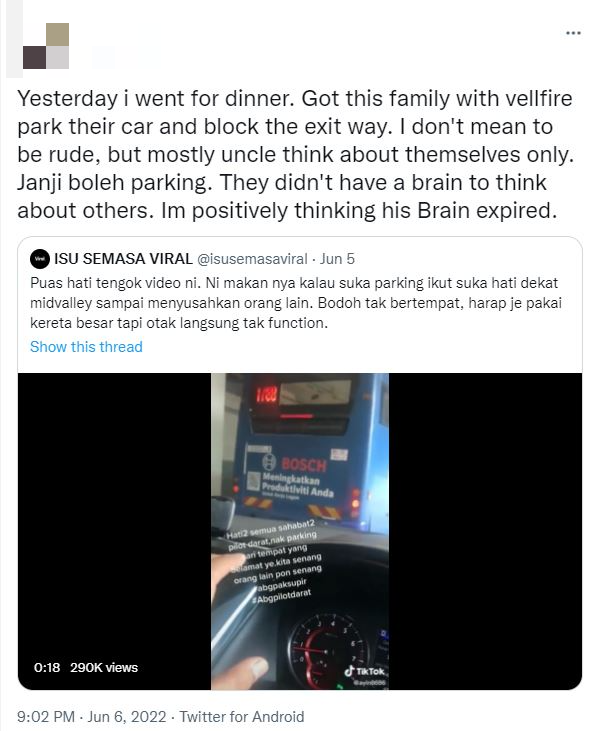 Hopefully, the driver has learned their lesson after this incident because that damage looks very costly. As for other drivers who tend to park illegally, let this be a warning to you if you are still hesitant to find a safe and legal parking spot. 
For more stories like this, follow us on Facebook by tapping here! 
Also read: "It was very unsafe," M'sian shares how dangerous a 1km journey from his office to his home can be for a pedestrian