The sighting of a spaceship-looking superyacht has attracted the attention of many Perlis locals, especially the fishermen and villagers who reside on the coast of Sungai Perlis. They were in awe of the rare ship as it docked near the Kuala Perlis Jetty Ferry Terminal.
 UFO sighted on the sea?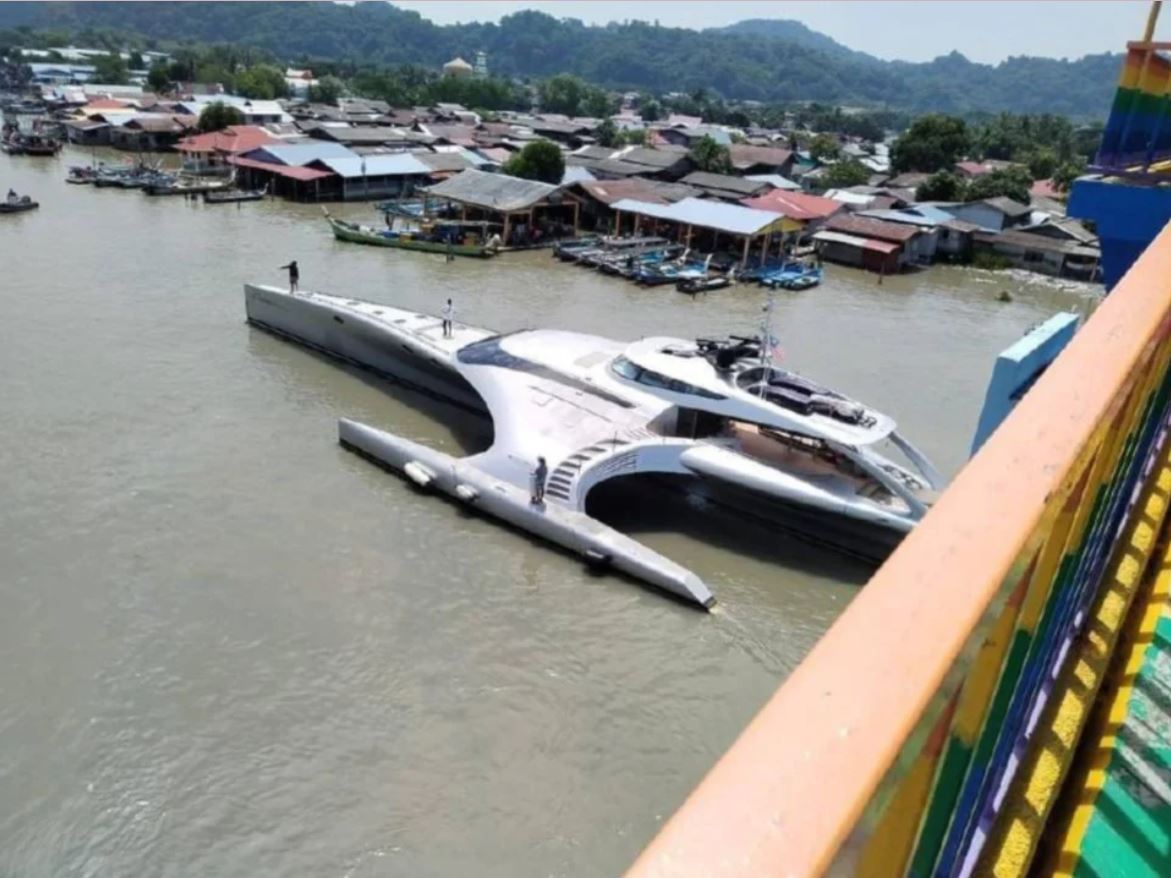 The superyacht was identified as the Adastra superyacht, which was worth around RM200 million! According to Berita Harian, many believed that the yacht sailed all the way from Langkawi and docked near Perlis Marine Engineering (PME) Sdn Bhd which was located at Kampung Tengah Kuala Perlis.
A member of the Perlis Fishermen's Association (PELARIS) Board of Directors, Jasmi Hashim said that they were notified of the presence of this luxury yacht by the fishermen and villagers. 
"We however did not receive any complaints from fishermen about any disturbance regarding boat traffic at the river mouth," he said. 
One of the fishermen, Mat Che Ya, 53 told Berita Harian that although many medium-sized boats would pass by but a luxury yacht like that is a rare sight indeed. 
"So when that yacht passed by here, it was like seeing a spaceship on water because it was unlike anything we have seen before," he said. 
This superyacht belongs to millionaire shipping magnate Antony Marden
Based on an article by Superyacht Times, the futuristic superyacht is owned by shipping magnate Antony Marden (also known as Anto). He commissioned the boat from his friend and renowned yacht designer, John Shuttleworth. 
Named Adastra, the trimaran-type superyacht was built by McConaghy Boats at its establishment in Zhuhai, China. Because it was constructed from e-glass and Kevlar, its hulls are mated to a carbon-fibre superstructure, making it super lightweight and efficient in low fuel consumption.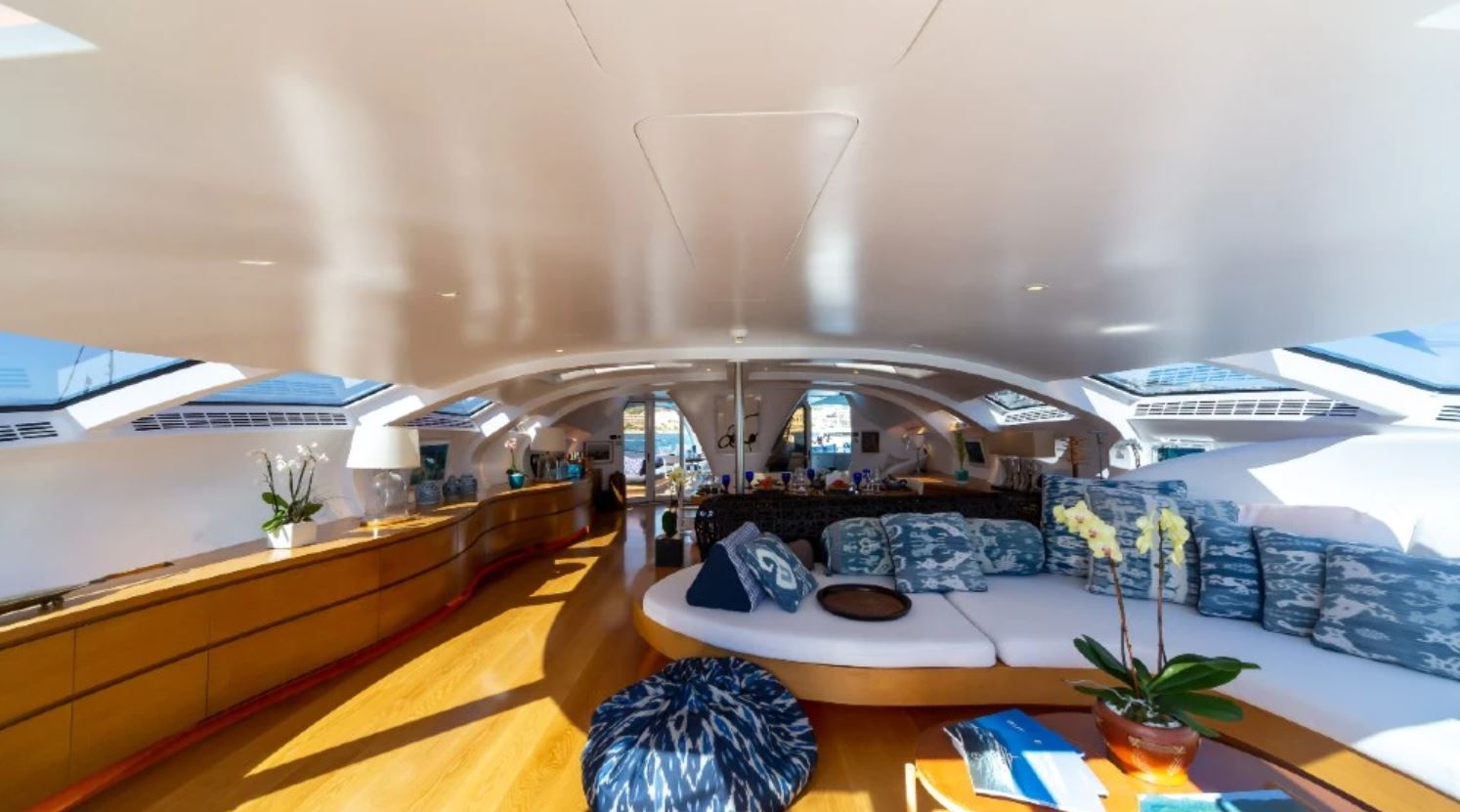 Its interior boasts a Scandinavian minimalist design with enough cabins to fit nine guests and six crew members. The 52.5-foot beam features an aft deck with lounges, a dining area, and a spacious foredeck where guests can relax in its large sunbed. 
Currently, Adastra is being listed for sale on Burgess Yacht for $10 million (RM44.6 million) as the owner has not been using the boat much often as before. 
Tap here to give us a 'Like' on Facebook and stay up-to-date on the latest news!
Also read: Sarawak night sky lights up with bright streaks believed to be from Chinese space rocket debris re-entering Earth