Local social media personality and dancer Dennis Yip recently took to sharing an unexpectedly aggressive encounter with another patron after showing up at a private party last Saturday (October 22nd, 2022) evening. Hosting an Instagram Live session on Monday (October 24th, 2022) to clarify his account of the incident, he explained that at the time he was attending an invitation-only event that was held at a club in Petaling Jaya.
Social media influencer Dennis Yin allegedly slapped at PJ club
Arriving at around 10.30pm with a group of his friends, he had intended to simply relax and unwind at the party, as one would. As the night stretched on closer to midnight, Dennis was prepared to make a move out to catch some dinner, when one of his friends decided to draw him aside to his table before making a round of introductions to his Japanese friends who were also in attendance.
Explaining that they were also dancers, Dennis' friend asked if he would be open to showing them some of his moves, which he obliged on the dancefloor.
"As soon as I started, I was popping, and I think in about 10-seconds or less, someone from somewhere just came up to me from the right hand side, he walked up. I wasn't looking 'cause I was dancing, and then he just put his hand on my face and slapped me." he said.
When he was struck, Dennis said that he didn't flinch as he was midway through his dance. In that moment, he had even thought that it was one of his friends who had slapped him across the face, but later realised that it was in fact another man. Cussing at Dennis, the perpetrator then demanded that he leave the club premises.
Thinking that he was the club's owner, Dennis decided against making a scene and remained level-headed as he took his leave.
"I was really mad, but I didn't want to create a scene because if that's the owner and this is his place, there's no way I was going to try to start anything here. So I walked off."
Perpetrator's entourage tried to apologise on his behalf, claims it has happened before
While doing so, one of his friends asked if he knew the identity of the man who slapped him, to which Dennis replied that he did not. Intent on finding out, Dennis would try to confront the same man who he claimed provoked him with a 'come at me' pose. This was when Dennis felt that he has had enough and left for the building lobby.
Upon arriving at the lobby, the club's owner was quick to chase after Dennis and explained that neither he or his club had anything to do with the incident, and yet continued to dance around the subject of the perpetrator's identity. This led to Dennis believing that the man wielded some considerable authority, a theory which was further cemented when some of the perpetrator's entourage apolgised to him on his behalf as he was drunk, with one claiming that this isn't the first time it has happened.
Waiting for about 15 minutes, the man who slapped Dennis eventually appeared and denied all wrongdoing. A clip of their confrontation was uploaded by Dennis, where he asked the man if he had slapped him because he 'sayang' him.
Was later contacted by the man's company, in hopes of smoothing things over
In hindsight, Dennis said he did nothing wrong to begin with as he had not provoked the man to slap him, nor did the club prohibit dancing on the dancefloor during the event. And in spite of it all, the man has yet to issue any apology to Dennis. On the contrary, he was contacted by a representative of the liqour company which employed the perpetrator, in hopes of smoothing things over.
"He spoke to me, he tried to calm me down, tried to offer me certain things to see how we can solve this. But one of the things they definitely wanted from me was for me to take down the Instagram postings."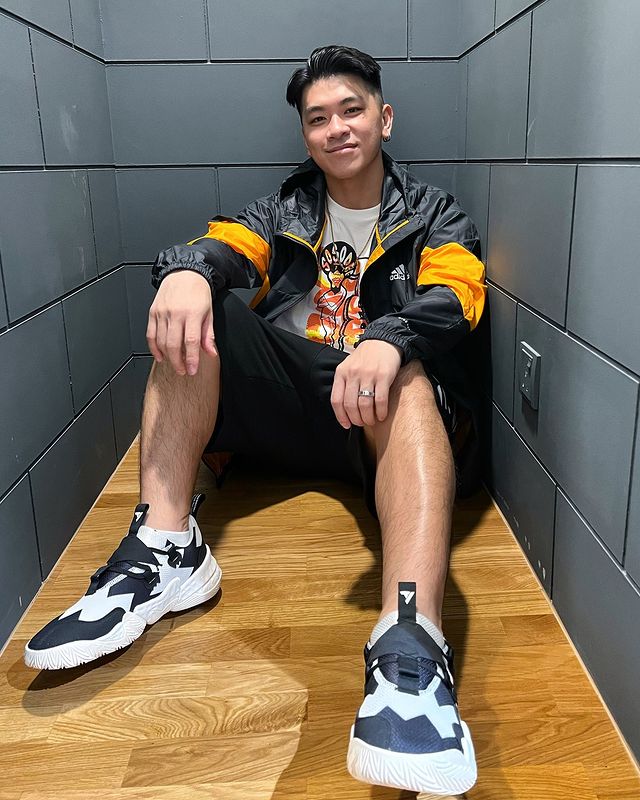 Refusing to do so, Dennis adds that he has since filed a police report over the entire incident, and hopes that the man would be held responsible for his actions.
"As a social media influencer, a content creator or a celebrity, I feel that I have this responsibility, with this influence that I have, to bring bring this issue out to light. Because I personally feel… One of my number one pet peeves is double-standards. Like I don't care who you are, what is your position, how much you're worth. I don't care. The most important thing is mutual respect. "
He adds that the entire experience left him feeling both humiliated and disrespected.
"I was humiliated in front of many important people that night. The last time I was slapped was many years ago and it was my dad who slapped me. You're not my dad, who are you to slap me?" he said.
Tap here to give us a 'Like' on Facebook and stay up-to-date on the latest news!
Also read: M'sian influencer gets beaten up in public after being suspected of flirting with married woman