In a new development concerning the ongoing spread of the Omicron COVID-19 variant, it has been revealed by Health Minister YB Khairy Jamaluddin that Malaysia has officially detected its second Omicron case. The announcement was made earlier via a press conference held by the Ministry.
8-year-old girl becomes second official Omicron case in Malaysia
According to Khairy, the second Omicron case involves an eight-year-old girl who had earlier arrived in Malaysia from Lagos, Nigeria. She was accompanied by both her mother and her sister, and had tested positive for COVID-19 on 7th December 2021 upon touchdown. The patient is said to be asymptomatic, and has been serving a home quarantine and isolation from home.
She was only found to have been a carrier of the Omicron variant after the Institute of Medical Research (IMR) had conducted tests on 52 samples from 52 positive cases of COVID-19 originating from international travellers that had earlier arrived into Malaysia between 6th to 10th December 2021. As of right now, she is the only sample to have been confirmed to contain the Omicron variant upon conducting additional screening measures.
This would mean that Malaysia has so far recorded two Omicron cases, both of which were imported into the country from abroad. The first case was earlier found in a university student who had been travelling from South Africa into Malaysia.
The 8-year-old girl, who is Malaysian and was living with family in Nigeria at the time, arrived into the country on 5th December 2021 from a transit stop in Doha, Quatar. Upon being screened on arrival with an RT-PCR test at Kuala Lumpur International Airport (KLIA), the family was then issued a Surveillance and Observation Order and was instructed to isolate and quarantine from home.
18 other individuals are under suspicion
Contact tracing efforts are currently being conducted by the Ministry of Health in hopes of identifying other potential cases, which includes the girl's father who arrived in Malaysia on 12th December 2021, as well as a cab driver. Her father is currently serving his own quarantine notice in another private quarantine centre, and has so far tested negative.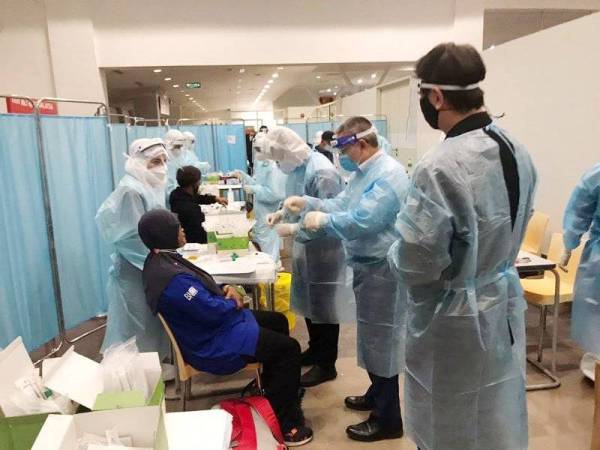 YB Khairy also notes that the Ministry is also looking into another 18 suspected cases of Omicron, and are awaiting a second line of confirmatory tests, which is expected to be ready by 17th December 2021.
For more news like this, follow us on Facebook! 
Also read: BREAKING: M'sia detects its first case of the Omicron COVID-19 variant