Every year come Chinese New Year, many of the biggest shopping centres around the Klang Valley will be out in full force to outdo one another with their CNY themed decor. From recreating traditional Chinese vistas such as villages to bringing outdoor manicured gardens ala The Forbidden City into massive atrium spaces, no expense is spared to help usher in the festivities.
CNY decor, or Qing Ming paper offering for the dead?
But lately, one of these efforts appear to have gone awry after netizens spotted a massive pagoda erected outside KLCC's landmark water fountains, looking a little… out of place. While the pagoda itself does stay true to the Chinese New Year theme, many have pointed out that instead of appearing majestic and ornate in its splendour, the pagoda looked flat and eerie.
In fact, many have pointed out that its green roof tiles paired with the printed window and door motifs on its side made the pagoda look as though it were a paper offering usually burnt for the deceased typically brought by family members to cemeteries during Qing Ming, or 'Tomb-Sweeping Day'! And if you know a thing or two about traditional Chinese customs, that isn't exactly the most auspicious way to ring in the Lunar New Year.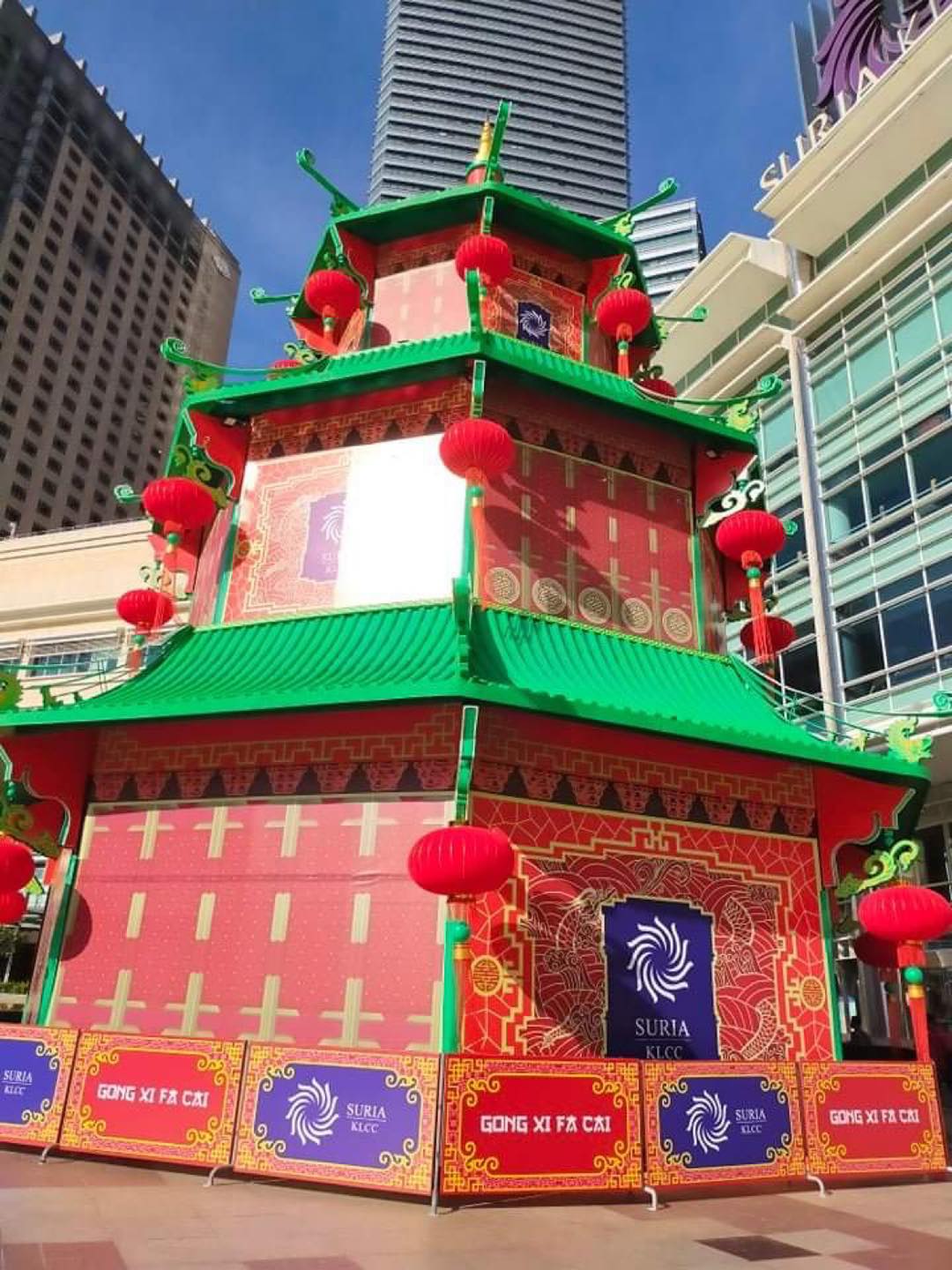 Many have poked fun of the resemblance that the massive piece of decoration had with paper paraphernalia used during Qing Ming, with some netizens jokingly claiming that KLCC could simply burn the entire pagoda as an offering once they have packed up the decorations from Chinese New Year.
"After Chinese New Year, they can just burn it straight away. How convenient!"

Another pointed out that the pagoda resembled ones used to house urns of cremated remains at Chinese cemeteries.
KLCC has completely repainted the pagoda with a new coat of paint
Photos of the KLCC pagoda, which have since gone viral across local social media, have apparently caught the attention of the mall management as it has been reported by Oriental Daily and China Press that the pagoda has since been given an instant overnight makeover in light of the criticisms.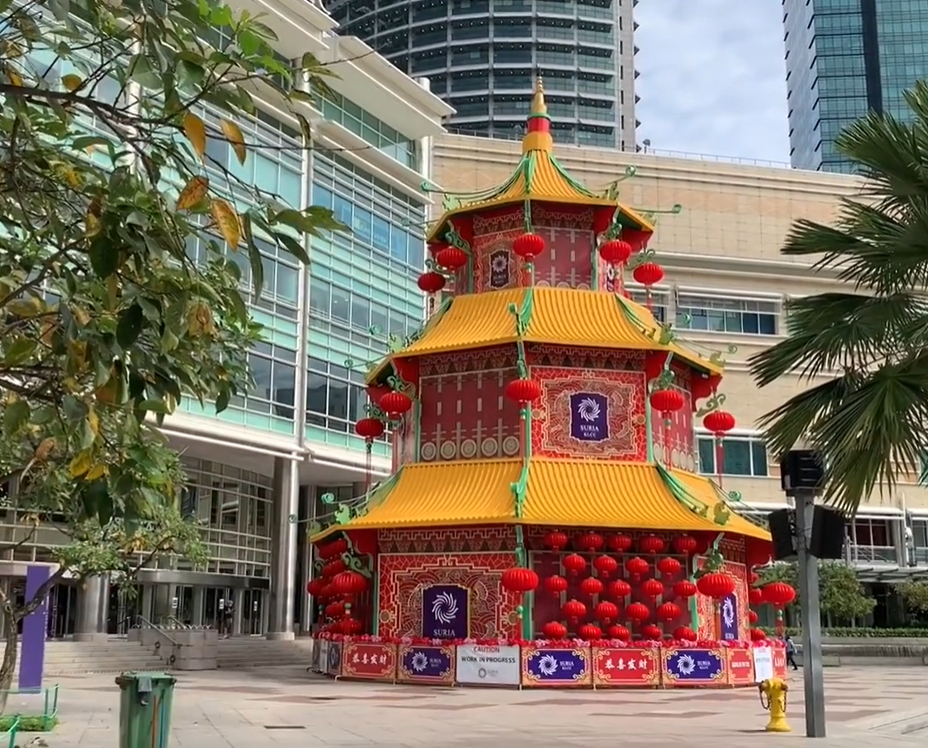 While it may not have been a massive overhaul in terms of design, the mall management had decided to omit the use of green this time around and go with a much more appropriate dash of yellow paint on the roof of the three-tiered pagoda structure. They also appear to have added a few extra lanterns too, for good measure.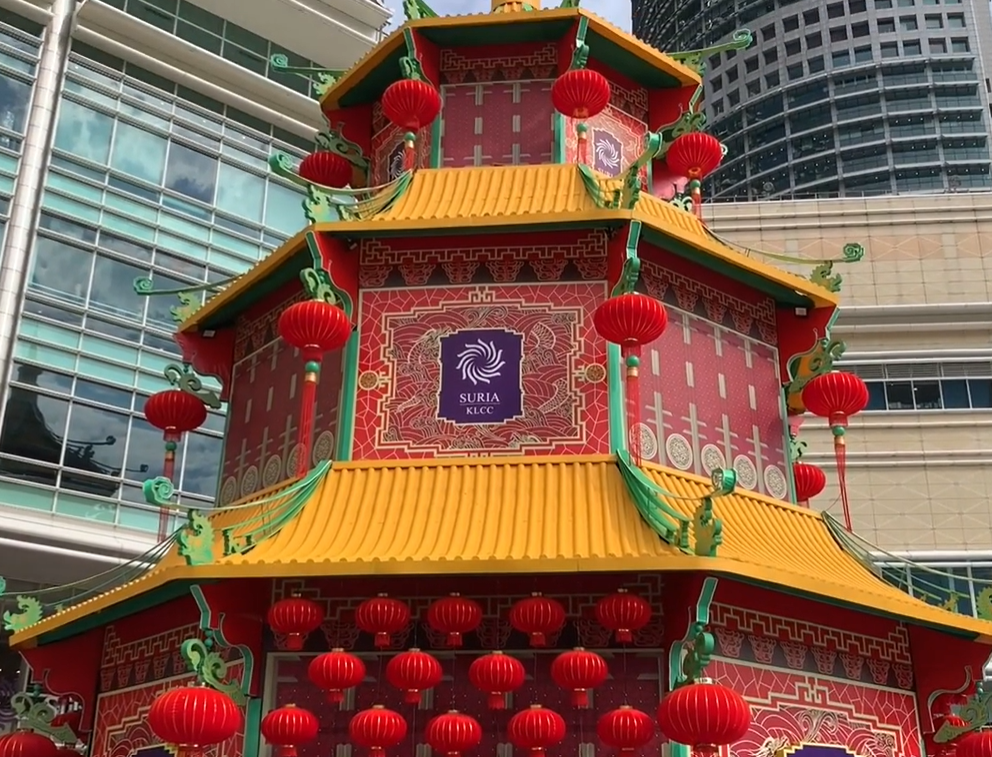 Apparently, the outdoor pagoda has been a stalwart piece of decoration that the mall has used over the years during Chinese New Year celebrations, with netizens showing how it looked in 2020.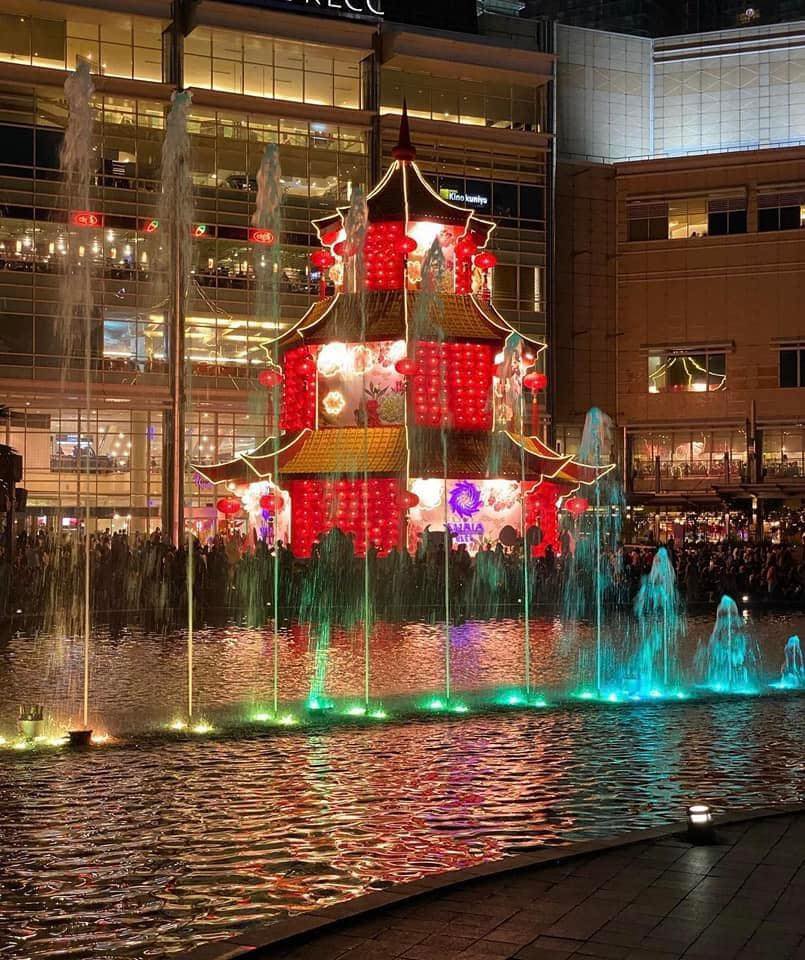 For more stories like this, follow us on Facebook!
Also read: Local Thaipusam devotees come together to help a pregnant woman deliver her baby in a car outside Batu Caves